Description
Guest speaker: Philip Watson: Atkins UK Design Director
Philip Watson is an architect and design director, heading the education sector for Atkins in the UK. He passionately believes in the power of education to transform lives and that design can act as a catalyst for positive social change, especially in the realm of places for learning.
He has a particular interest in environmental and social sustainability, end-user engagement, and utilising modern methods of construction to help ensure that public funds are focused where they can make the most impact on teaching and learning.
Philip is an associate Lecturer at Leeds University, a regular conference speaker and has designed many award-winning projects.
Title: Design and Construction's Excellent Adventure
The design and construction industry is facing unprecedented challenges. We have a dumbbell-shaped population demographic – an ageing workforce at one end and an insatiable demand for new housing and schools at the other. Construction productivity meanwhile is at an all-time low and the post-Brexit labour landscape adds further risk to our ability to contribute to growth. There's a chronic lack of investment in innovation, new technology, and the skills needed for design and construction in the 21st century. Add to this the advent of digital technology and threats to traditional construction models being posed by Chinese contractors and financial institutions, and it is clear that potentially painful disruption will be felt in every part of the industry during the next ten years.
The 2016 Farmer Report warned the construction industry to, 'Innovate or Die'. This talk will explore how our industry can survive and thrive in these dangerous times.
Dinner options - the food is free

- Oven baked crispy jacket potato, with: tuna mayo/ grated mature cheese/ chilli and
homemade crunchy coleslaw and crunchy mixed salad
- Chunky homemade Steak & Veg pie. Served with mushy peas. Mint sauce
- Pork pie. Served with mushy peas. Mint sauce
Approximate Timings
18:00 Registration, coffee and tea networking
18:45 Philip Watson presentation
20:00 Buffet
22:00 Close
Location
The event is in the Grandstand, John Charles Centre for Sports
The closest parking is free for up to 3 hrs, so you may want to park across the road in the free long stay car park.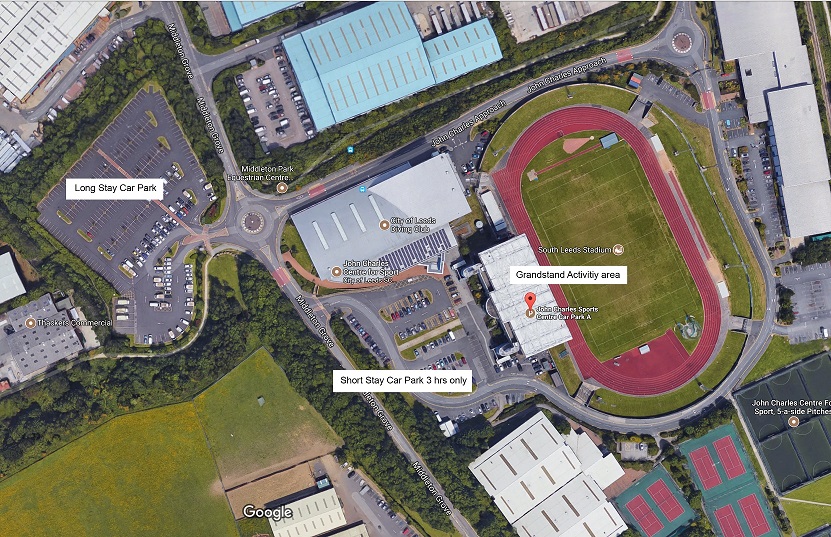 Please register and choose your food