Description
Join us for the latest CIC Association event, specifically for CICs (Community Interest Companies) and find out about:
1. Community Finance and the new Community Stock Market – a game changer for CICs that will offer low cost, simple routes to raise finance and grow the investment in CICs exponentially.  This includes Financial Conduct Authority (FCA) approved templates and packaged financial products for CICs to raise loans and share investments, with the systems to obtain tax relief for investors.
2. What is happening to CIC as a brand across the UK
3. The results and data about CICs from the latest member survey
4. Question and answer session with a panel of leading experts on investment, SITR (social investment tax relief), social value and CICs
5. Masterclasses (see below for details)
6. Networking, connecting and meeting with other CICs in the CIC Marketplace
Masterclasses:
You have the option to attend one of the following masterclasses
Raising finance – answering your questions on how to raise finance
CIC issues – covering concerns and issues CICs face, such as issues with obtaining discretionary business rate relief.
Social value – tips and techniques for demonstrating your social value to support raising investment
Community asset transfer – advice and guidance on acquiring an asset from a statutory agency

Attendance:
The event is free to attend if you are from a CIC.  There are a maximum of two places per CIC.  Non attendance will be charged £25 as we are expecting very high demand for this event.

All others (non CIC) £25 to attend.
Stands at the event:

Stands for CICs £40. There will be a CIC marketplace to promote products and services delivered by CICs, and to encourage more trading between CICs. Stands are exclusively for CICs and sponsors only.


Sponsorship:

We are looking for sponsors for the event.  The sponsorship packages are as follows:

Main sponsor £1500. This includes promotion in all advertising, inclusion of promotional material in delegate packs and 20 minutes speaking slot, as well as a stand at the event.  This is an opportunity to showcase your product/service to over 120 CICs.  If you are interested in this please message us via this site.

Event sponsors £250. If you want to get your brand and products/services in front of CICs then be an event sponsor and you will have your promotional material included in the delegate packs, as well as a 2 minute slot to introduce your business to delegates. You will also have a stand.

4 Masterclass sponsors £200. There will be four masterclasses in the afternoon and sponsors will be able to have promotional material in the delegate packs, as well as promotion in event advertising.


These are offered on a first come first served basis, so reserve your sponsorship package or stand now.
Sponsored by: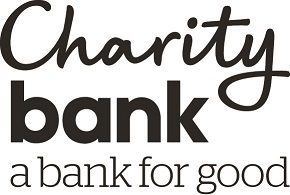 The venue:
There is limited parking at the venue, and we recommend you use public transport.  The venue is a short walk from Bournville train station and there are frequent buses that stop near the venue.  Further details of public transport links will be sent to you two weeks before the event.
The venue is accessible for wheelchair users.  Please notify us if you are using a wheelchair or are disabled and require a parking space so this can be reserved for you.
Food and Drinks:
Drinks will be provided throughout the day as well as lunch.  The lunch will cater for vegetarians.  If you have any special dietary requirements please let us know.
CIC Association:
The CIC Association has over 4,500 members across the UK.  If you haven't joined yet, please go to www.cicassociation.org.uk and join the online network for free.  The online network is where members share questions and get answers about funding, tax, accounts, setting up a CIC and much more.
Other questions:
Please send any other questions you have to us via this site.