About this Event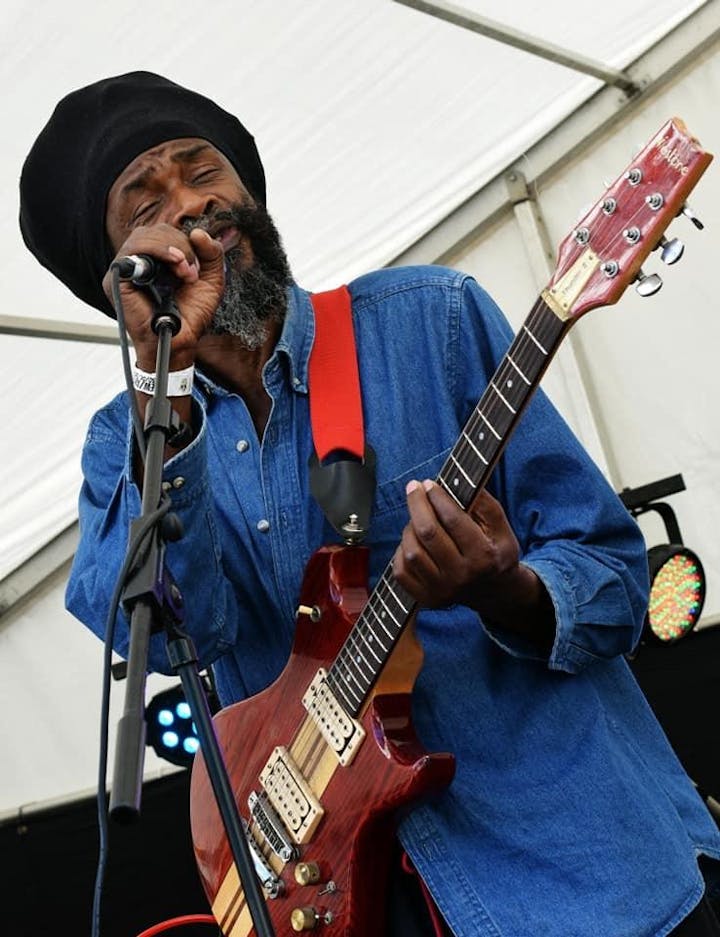 Great Live music in a safe, relaxed and family friendly atmosphere. Enjoy delicious Caribbean cuisine and a great selection of Cider & Rum beverages.
•Children's Entertainment •Reggae & Ska Bands •DJ's •Caribbean Food stalls •Cider tent •Cocktail bar •Entertainers •Merchandise Stalls
___________________________________________________
•OUTDOOR STAGE•
Live acts playing reggae and Ska 🎶
• LAID BLAK
Urban Reggae Heavyweights Laid Blak originate from Bristol, England and are taking the UK Live music venues and underground club scene by storm.along with supporting ed sheeran they have supported artist like the wailers, lee scratch perry, desmond decker, john legend, d marley, horace andy, and soo many more great acts,
https://m.facebook.com/Laidblak/
• THE MAJESTIC
The Majestic have been exciting audiences the width and breadth of the country and beyond with their brand of roots rock reggae and ska delivered in their own very visual sing a long style, its all about audience participation!
They would be in keeping with the whole festival ethics. Having played over 26 festival this season, playing with and supporting bands such as The Selecter, Damien Marley, Dub Pistols, The Ruts DC, and many more, culminating with headlining the Zion Festival in Malta.
They have continued to build up a following coinciding with the release of their EP and album titled 'Unequivocal Love''. The present 6 piece line up concise of drums, bass, keyboards, rhyme and lead guitars and lead vocals, and can included a 3 piece horn section. They have been playing the field for a number of years now, but their roots spread much longer and wider. Currently working on a new album, whist still spreading musical love to an ever increasing audiences.
https://m.youtube.com/watch?v=grNEcPhuz5I&feature=youtu.be
•TROY ELLIS & His Hail Jamaican reggae band.
Troy is one of the sons of the legendary Alton Ellis OD.
He was born in Trench Town, Kingston, Jamaica. He used to perform on the streets from a young age when he realised what he wanted to achieve in life. He was inspired by his dad's music which has lead him to where he is now. Studio One, Treasure Isle, Coxsone & Channel One are all places his dad took him where he learn't to familarise himself with varies artists and many inspirational characters, such as Bob Marley.
Troy was inspired to form the band after the release of an album his dad made called Hail Jamaica which was a family vibes album containing songs from some of Troy's brothers, sisters and his aunty.
https://m.facebook.com/TroyEllisTheHailJamaicaReggaeBand
• TRAIN TO SKAVILLE
All aboard the...
Train to Skaville
Formed in 2011, Train to Skaville have built up a tasty reputation for becoming West Wiltshire's finest purveyors of ska, reggae and rocksteady. During this time the Train have skanked their way to headline slots at festivals and have rammed pubs throughout the West Country.
Covering songs by such notaries as the Specials, Madness, Bob Marley, Toots & The Maytals, Jimmy Cliff and Bad Manners, Train to Skaville are the ultimate sunshine band. Be sure to jump aboard when the Train stops at a station near you. You won't regret jumping aboard the Train to Skaville.
https://www.facebook.com/traintoskaville/
• SLIM PICKINGS
Slim Pickings are 8 strong Reggae/Dub force. 2016 saw them release their debut single 'Dem Fall' with a video to boot, which has been highly praised. Many members bring to the table different inspirations and influences, from 70/80's reggae, modern reggae to hip-hop.
Still in the baby years the band have quickly picked up a strong following through venue and festival dates all over the UK. The band are currently recording a debut EP which is set to be released later in 2016!
Drawn together by their distinctly empty pockets and their collective love of reggae music, soon enough, a band was formed. Sometimes something just feels right, this wasnt one of those times but they did it anyway! Rehearsals were missed and debts were racked up, cables broke and pedals packed up, but despite all adversity Slim Pickings came out stronger than ever, with their own unique style of modern, urban energetic feel good reggae they turn anywhere they can afford to get to into a party. People have said things like 'That was cool' and 'I loved it' but its up to you to make your own decisions.
___________________________________________________
•BERTS BAR•
In Honour of the late Robert Pike
Cider tent with a great chilled out vibe! Offering you reggae, ska & swing music from some talented local DJs, listen while bands change over.
EARWAX SOUND SYSTEM
Artists:
• DJ RAMJACK
• GIBBER
• GORILLA TACTICS
___________________________________________________
•THE RUM SHACK•
Serving a delicious variety or Rum based cocktails, Other Spirits and Mixers. Service with a smile :)
___________________________________________________
•REGGAE KIDS AREA•
Play area to keep the kids entertained!
Lego
Dressing up and role play
Arts and Crafts
Fair Rides
Face Painting & Glitter Art
Mud Kitchen
___________________________________________________
TICKETS
AVAILABLE TO BUY ONLINE FROM:
Eventbrite
https://www.eventbrite.co.uk/e/cider-reggae-rum-festival-tickets
Bristol Ticket shop
www.bristolticketshop.co.uk/eventdetails.aspx?e=20884
Tickets available to buy from:
The three horse shoes pub - Bradford-on-Avon
The Greyhound Pub - Trowbridge
Adult Ticket Standard 18+ £30
Children's Ticket (age 7-17 ) £15
Disabled/ Carers - £15
Under 6's Free
(Under 16's to be accompanied by an adult)
What is a Booking Fee? (+BF)
The total you pay to receive your tickets is usually made up of: The face value of each ticket. The service charge for each ticket. An order processing fee for the whole
CAR PARKING FEE: £3 per car 🚗
A designated taxi rank will be in place at the top of the car parking area.
__________________________________________________
Alcohol Sales
The Festival operates a 'Challenge 25' policy for alcohol sales. If you look under 25, you will not be served alcohol unless you can prove you are over 18 – by presenting Photo ID, . The following are acceptable forms of ID:
– UK Driving Licence
– Valid Passport
– If you don't want to bring your passport or driving licence, use a PASS ID. See http://www.pass-scheme.org.uk/ for details.
NO PERSONAL ALCOHOL ALLOWED
Drugs
The dealing in or use of illegal drugs is not condoned by The Festival.Neither anti-social nor illegal behaviour will be tolerated and participants will leave themselves liable for eviction from the site.
*NO GLASS BOTTLES ON SITE
*ANIMALS ARE NOT PERMITTED ON SITE WITH THE EXCEPTION OF GUIDE DOGS.
___________________________________________________
THE LOCAL AREA & RESIDENTS
The festival is situated reasonably close to the Wiltshire villages of West Ashton & Steeple Ashton. We urge everyone coming to our event to respect the villages and their residents at all times.
_________________________________________________
Local Campsites & Hotels
Marsh Farm caravan site:
https://www.hilpertonmarshfarm.co.uk/caravans
Woolley Green Glamping:
http://www.foxfieldglamping.com
Premier Inn Hotel, Trowbridge
http://www.premierinn.com
Fieldways Hotel, Trowbridge
http://www.fieldwayshealthhotel.co.uk
Steeple Ashton:
http://www.jasminecottage.co.uk
Midbrooks Campsite, Steeple Ashton:
01380 870147
Beehive field, Bradford-on-Avon:
http://www.beehivefield.co.uk
Travellodge, Melksham:
https://www.travelodge.co.uk
Stowford manor campsite:
http://m.stowfordmanorfarm.co.uk
Westbury:
http://redwoodlodgeuk.com
__________________________________________________
Contact information
Enquires:
info@CRRFestival.co.uk
Bookingagent@crrfestival.co.uk
Facebook: Cider, Reggae & Rum Festival
Tel: 07566 762467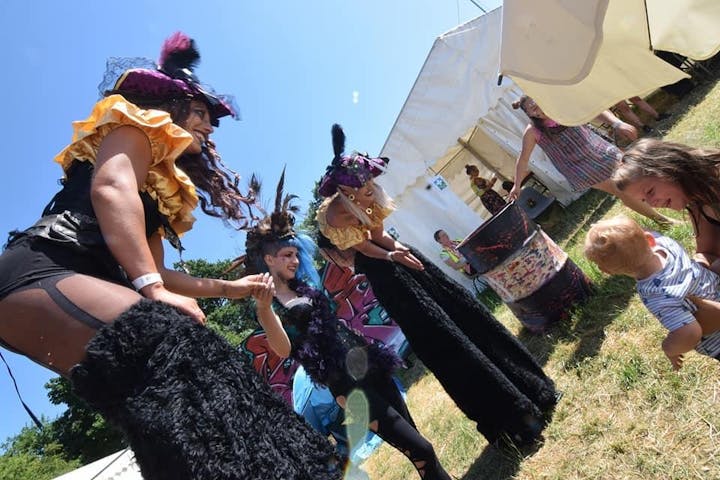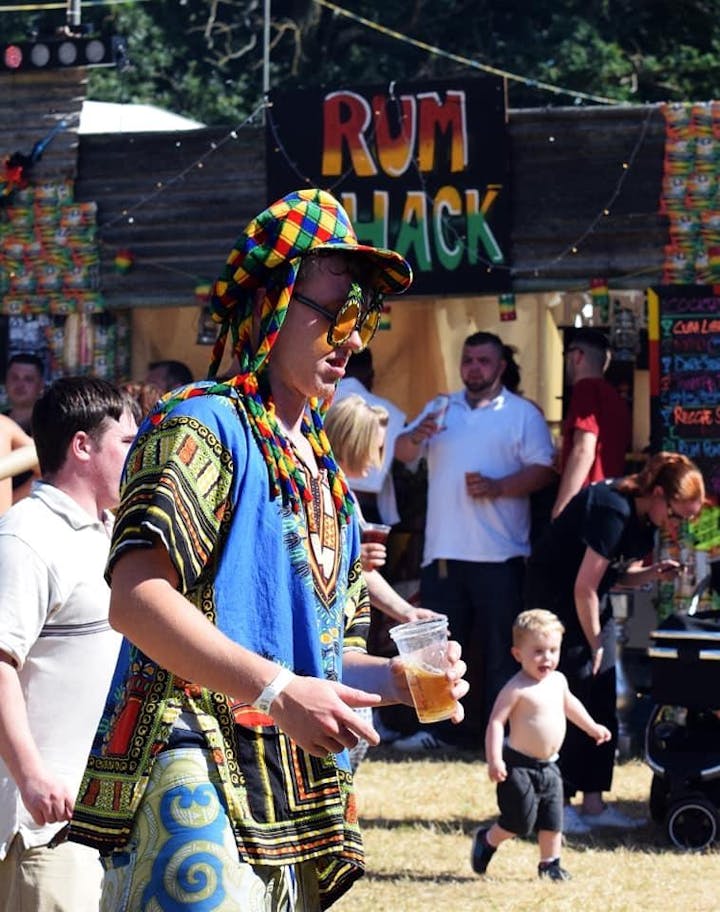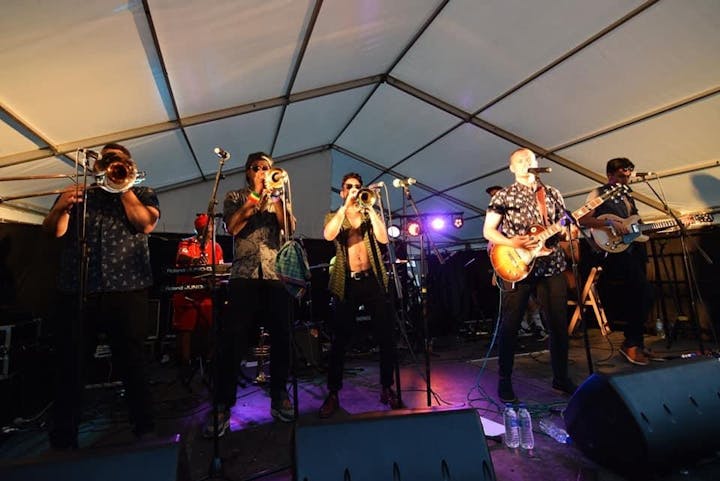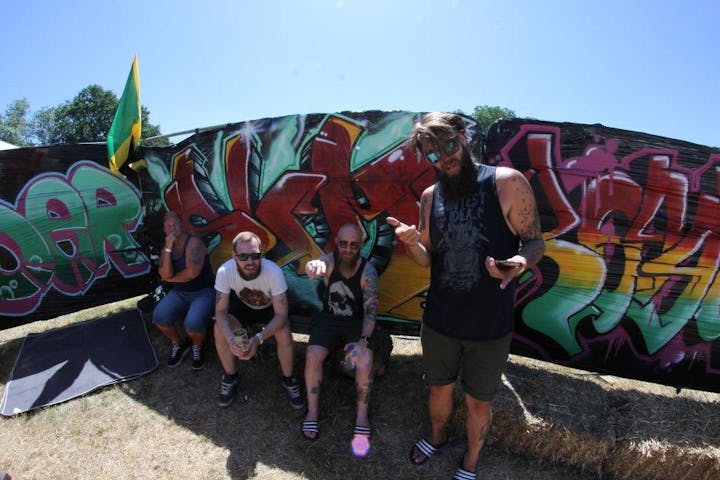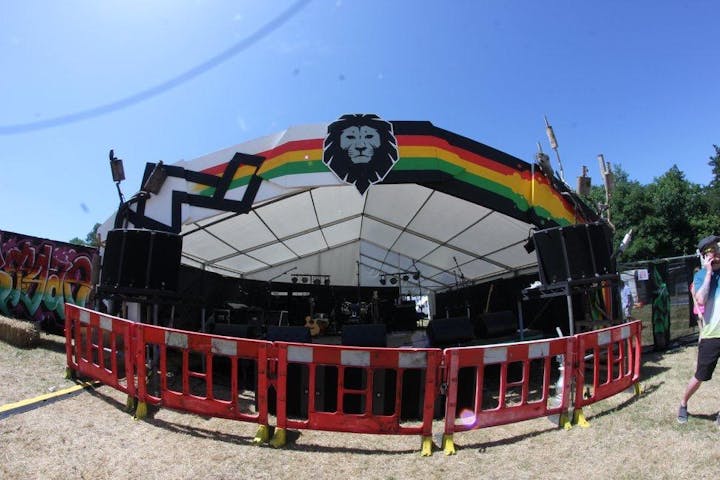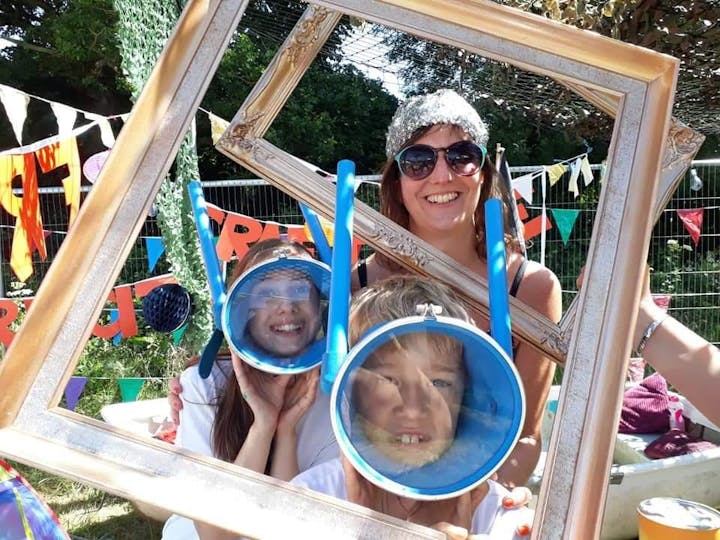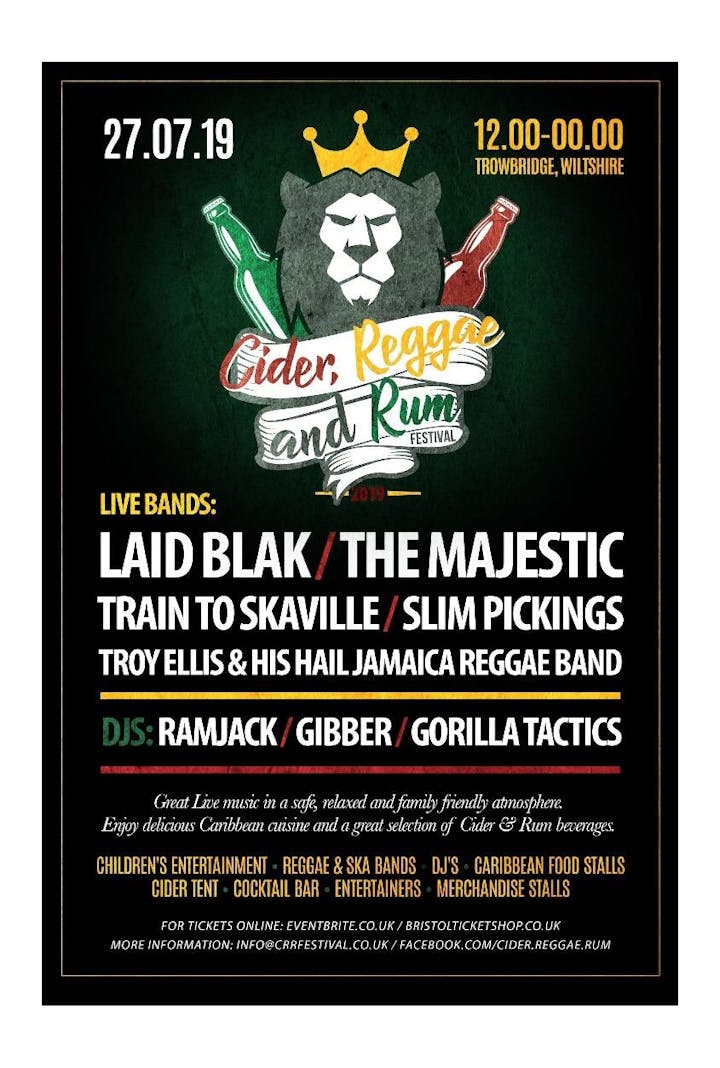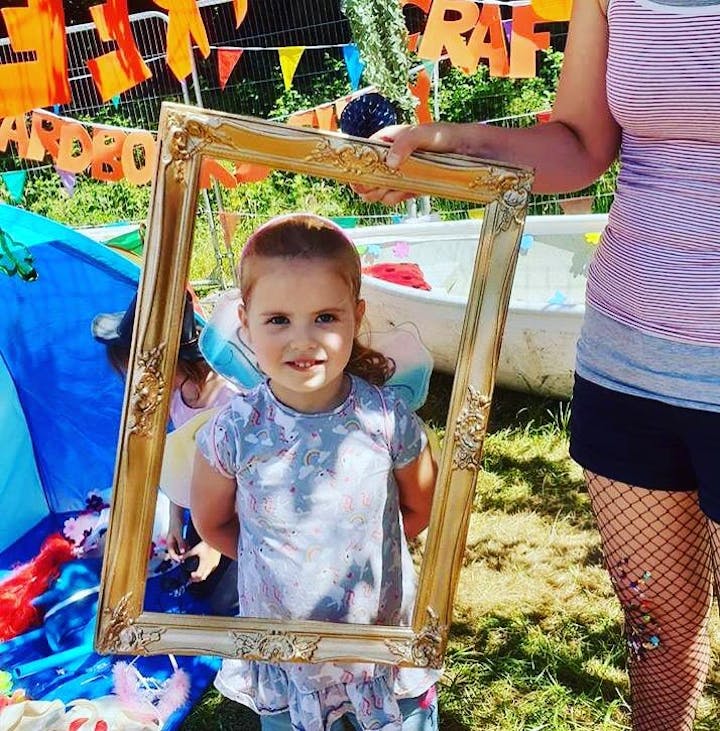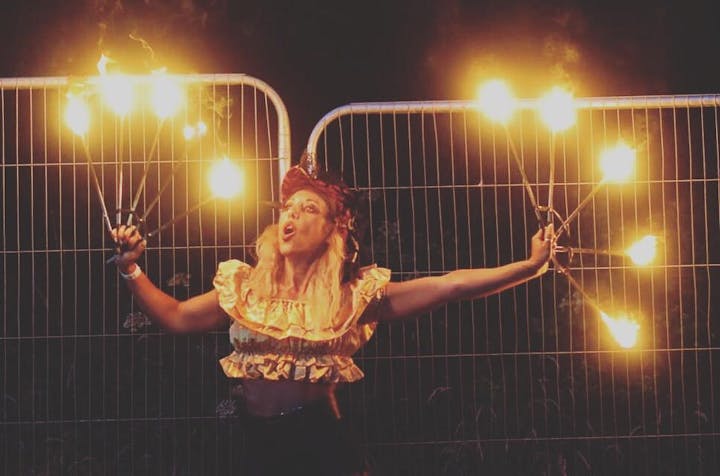 https://www.facebook.com/events/1094396160733250/?ti=icl