Event Information
Location
Webinar Event
United Kingdom
Description

National Grid VSM/GCF Innovation Projects and Grid Code Proposal
The presentation will discuss National Grids innovation projects relating to Virtual Synchronous Machines / Grid Forming Convertors (VSM/GFC), which have contributed to the GC0100 Grid Code proposal of 2018 and more recent proposal of October 2019. The introduction will cover the history of the projects. It will then focus on the more recent work undertaken by National Grid and the Universities of Nottingham and Strathclyde and conclude with an update on the VSM/GFC Grid Code Workshop and Workgroup proposals.
The University of Nottingham project, "VSM Demonstrator" looked at various aspects of one particular implementation of VSM, particularly in relation to the general algorithm, the power and current limiter and the impact on harmonic performance.
The University of Strathclyde project, "Hybrid Grid Forming Convertors" uses a similar algorithm but applied to the STATCOM whilst leaving the generation largely untouched. This arrangement was thought to be particularly beneficial in offshore and retrofit applications. The project also compared the performance synchronous compensators of similar rating.
The VSM/GFC Grid Code Workshop is now concluding with plan in 2020 to convene a Work Group which will have the power to implement the Grid Code change.
Presenter:

Richard Ierna

Richard Ierna is a Power Systems Engineer at National Grid and is the Technical Lead within National Grid for the "VSM Demonstrator" and "Hybrid Grid Forming Convertor" projects, he has been working in this area since 2013. Richard has worked for National Grid for over 10 years and in addition to this work is involved power system modelling more generally within National Grid. Prior to joining National Grid Richard worked in power systems, IT and automotive designing hardware and software, including a number of controllers for conventional generation.

This Webinar is kindly sponsored by CIGRE Collective Member, Burns & McDonnell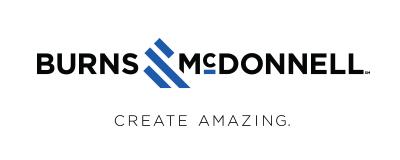 Date and Time
Location
Webinar Event
United Kingdom