Event Information
Location
Webinar Event
United Kingdom
Description



Voltage Stability of Converter Dominated Grids
As the proportion of power feeding into modern grids through power electronic converters increases, there may be risks of converter-related voltage instability that cannot be assessed by classic (RMS) transient stability tools. This can occur when particular points on the grid have low short circuit level and large amounts of power are injected into these parts of the grid by inverters. Advanced EMT simulation studies of grid scenarios that could be realistic in 2025 suggest that, in the absence of suitable countermeasures, this form of instability could occur on the British grid system.
This webinar will present results obtained from the Network Innovation Allowance (NIA) project "Transient Voltage Stability of Inverter Dominated Grids and Options to Improve Stability" and discussed in the "Inverter Dominated UK Grid" Cigre2018 Paris Session paper. The NIA project was managed by National Grid Electricity System Operator (ESO) and undertaken by HVDC TECH, Transmission Excellence, and Power Technologies. More detailed information can be found in ENA smart networks portal.
Speakers
Spyros Karamitsos: is a power system engineer at HVDC TECH specialising in power system dynamics, HVDC control and integration of renewable energy systems to the grid. He led the technical feasibility studies of the NG/NIA project – "Transient Voltage Stability of Inverter Dominated Grids and Options to Improve Stability" and authored the "Inverter Dominated UK Grid", published in the Paris Cigre Session 2018. Ha has a multidisciplinary background in the Electrical Energy field, holding a M.Eng. in Electrical and Computer Engineering from the Aristotle University of Thessaloniki, a M.Sc. in Electrical Engineering for Sustainable and Renewable Energy from the University of Nottingham, while also pursuing an Industrial Ph.D. in Electrical and Electronic Engineering at the University of Strathclyde and contributing in organisations like CIGRE and IET.
Sean Kelly: is a founder of Transmission Excellence Ltd (TX), a company which undertakes innovation and cost reduction work for the power transmission industry. In addition to studying how best to keep the grid stable as power-electronic sources become dominant, other projects currently being undertaken by TX include optimising offshore cable ratings, cost benchmarking, whole energy system modelling, and accelerating offshore cable repairs. In previous roles Sean was a founder and technical director of Transmission Capital Partners, an offshore transmission owner (OFTO); prior to that he was in charge of international interconnector development within National Grid and was project director for BritNed.
Ben Marshall: joined National Grid in 1996 and has across over 22 years of Power System analysis roles across both the Transmission Owner and Electricity System Operator areas of the company designed and developed a range of network reinforcements, control systems, operational strategies and assessment tools. He has designed and implemented several significant changes to the operation and design of the network, for example the accommodation of large HVDC systems, and the development of the infrastructure of central London. He has had extensive experience in the modelling and design of complex control systems associated with the delivery of dynamic voltage and frequency stability, and inputted in previous innovation in this area, for example the VISOR project, from a National Grid perspective. For the past 4 years, Ben has for filled the role of Technical Specialist with the Electricity System Operators' System Performance team, delivering analysis and supporting investigation of a range of operability areas, including supporting National Grids investigations into new faster frequency response capability under the EFCC project. He contributes to a number of external industry workgroups, this includes chairing the Virtual Synchronous Machine Grid Code Expert Group and being active across areas of new European Grid Code implementation.
Yun Li: is a power system engineer in National Grid Electricity System Operator. He led the publication of System Operability Framework (SOF) report 'Performance of Phase Locked Loop based Converters' and 'Regional Trend and Insight' in 2017 and 2018 respectively. He also contributed to the publication of SOF 2016 document. He got involved in several NIA innovation projects – 'Transient voltage stability of inverter dominated grids' and 'Phase locked loop related improvements to non-synchronous generation models. Yun obtained his PhD degree in Electrical and Electronic Engineering from the University of Manchester in 2015. He is a member of IET and CIGRE.
This Webinar is kindly sponsored by CIGRE Collective Member, Burns & McDonnell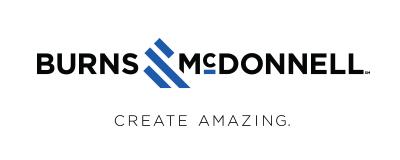 Date and Time
Location
Webinar Event
United Kingdom