Event Information
Location
Webinar Event
United Kingdom
Description



Power Potential - energising reactive power for a changing power grid
The energy network is going through a historic change, moving away from the traditional model of large-scale, carbon-intensive generation towards a much more complex system of distributed energy resources connected to the energy networks.
National Grid ESO has teamed up with UK Power Networks to launch the Power Potential project, the first project in the world that aims to create a new reactive power market for distributed energy resources (DERs) and generate additional capacity on the network. Through the project, DERS will be able provide dynamic voltage control and active power services to the GB System Operator.
Power Potential will deliver both a commercial framework using market forces and a control platform, known as Distributed Energy Resources Management System (DERMS), to support technical and commercial optimisation and dispatch. This webinar focuses on the technical aspects of the Power Potential project and its proposed control solution while covering the need for transmission-distribution coordination to allow the provision of new services from DERs to National Grid ESO via UK Power Networks.


Speakers:
Dr. Biljana Stojkovska, Innovation Manager, National Grid ESO
National Grid Innovation Manager Dr. Biljana Stojkovska is an esteemed figure in the energy revolution with one of the most transformational projects that the energy industry has seen. The project is called Power Potential and Dr. Stojkovska is leading a world class multidisciplinary team that will be pioneering a whole system approach to connect additional renewable energy and storage technology in a new regional power market trial. This trial is expected to improve interaction between National Grid's System Operator (SO), regional electricity distributors and renewable energy generators connected to the distribution system to create a cost effective new revenue stream and give greater robustness to the power system. This project is looking at how using previously unexploited power can benefit the energy industry and in turn all electricity consumers. Addressing parity in the workplace, Dr Stojkovska is also a key member of the highly respected international council of large electric systems, Cigre, and a passionate Chair of its Women's Network advocating greater diversity in the engineering and energy sector. Dr Stojkovska is also a chartered engineer in IET and a EUR ENG.
Dr. Inma Martinez, Power Systems Engineer, National Grid ESO
Dr. Martinez is a Power System Engineer at National Grid currently working for the Power Potential project and leading the project technical support in terms of developing a novel control platform to provide flexibility services from distributed energy resources. Before joining National Grid, she was a Research Associate at Imperial College London where she obtained the Ph.D. degree in Electrical Engineering in 2015. Inma has extensive experience in the electricity transmission sector, covering academic and industry research. In particular, her work in these years has mainly focused in the areas of power system dynamics and control, HVDC transmission and grid integration of renewables.
Tatiana Ustinova, Power Potential Technical Coordination, UK Power Networks
Tatiana joined UK Power Networks and Power Potential project in August 2017. With background in electrical engineering (MEng from Moscow Power Engineering Institute) and renewable energy technologies, economics and policy (MSc in Sustainable Energy Futures from Imperial College London), Tatiana has always been passionate about sustainable development of electricity networks in changing energy climate. In the UK Tatiana worked on Low Carbon London - the project trialling various Low Carbon technologies and schemes in London, and DICE – EU Horizon-2020 project creating a framework and tools to help small and medium enterprises tackle development and deployment of Big Data applications.
This Webinar is kindly sponsored by CIGRE Collective Member, Burns & McDonnell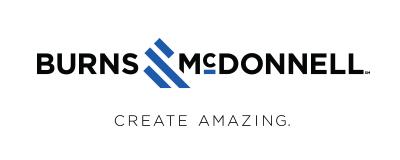 Date and Time
Location
Webinar Event
United Kingdom