Event Information
Location
Webinar Event
United Kingdom
Description
Cyber Security - Maintaining Control at the Edge
As the UK's power market increasingly extends to distributed generation and renewable energy, the need for two-way communication infrastructure on the grid is becoming more urgent. With dispatchable energy resource penetration increasing on the edge of the grid, communications and controls have become ever more critical tools for managing the network. Jeff Casey, will propose that the further these networks extend, the more risk the owners theoretically bear.
Successful cyber security programme implementation comes back to four critical concepts: processes, people, documents and systems. Grounding these concepts in an understanding of utility systems and the way their networks operate lays a foundation for a pragmatic approach. Experience from the earliest days of regulation, with U.S. businesses and utilities address cybersecurity and NERC CIP compliance, has provided globally applicable insights into systemic risks and suitable control options.
Appropriate risk-based analysis considers both the magnitude and likelihood of the impact from any given threat, can lead to informed development of risk mitigation, business practices, training plans, tools, controls, and policies and procedures.
Speakers background: Jeff Casey
Jeff has expereince worked with utility clients specialising in substation automation, grid modernisation, cyber security, data analytics and programme management. Jeff has noteably served as Project Manager and Lead Engineer on one of North America's largest grid improvement projects – the $1.4 billion Maine Power Reliability Program for Iberdrola's Central Maine Power. He was recently appointed Business Development Director for Burns & McDonnell's UK business, responsible for the development of new business opportunities and the corporate strategy needed to address the disruptive challenges facing the electrical utility industry in the UK. He provides thought leadership and technical insight to help guide clients to innovative and cost-effective solutions that address their unique and specific challenges. Jeff is a member of the IET, IEEE and CIGRE.
This Webinar is kindly sponsored by CIGRE Collective Member, Burns & McDonnell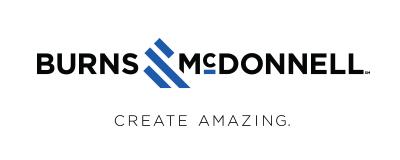 Date and Time
Location
Webinar Event
United Kingdom