Event Information
Location
Webinar Event
United Kingdom
Description
Power Quality Aspects of Solar Power
There has been a huge increase in PV Solar installations over the last decade to networks with this observed trend in many countries. This trend is expected to continue and intensify over the coming years. Different concerns have been raised with the connection of solar power, especially their potential impact on Power Quality. During the last 4 years the CIGRE working group C4./C6.29 "Power quality aspects of solar power" has studied, analysed and discussed the impact of Photovoltaic (PV) installations on low, medium and high voltage networks with respect to Power Quality.
This webinar presents the major outcome of this CIGRE JWG C4-C6.29 work on "Power Quality Aspects of Solar Power" on the findings and recommendations of integrating solar power in the future with respect to power quality phenomena – where Dr Kah Leong Koo was involved as a contributing member.


Speakers background: Kah Leong Koo
Dr. Kah-Leong Koo is a Chartered engineer with over 20 years' experience working in the utility, consulting business and research and development environment. He has many years of in depth experience in the power quality field and been involved closely in projects which includes the Western HVDC Link, EirGrid HVDC and many transmission connected offshore UK wind farm connections – Gwynt-Y-Mor, London array, Lincs, Dudgeon, SSE Beatrice, Inch Cape offshore wind farms, traction load connections – harmonic assessment for 330km traction project for Tenaga Nasional Berhad (TNB) utility in Malaysia, the first 500MVA metro system in Kingdom of Saudi Arabia (KSA) in Riyadh on behalf of Saudi Electric Company (SEC) transmission utility. He has extensive experience in most areas of power system modelling and analysis. His main interest lies in the modelling and study in areas of power quality, electromagnetic transients and system wide transient stability and dynamic performance. These specific interest areas are also represented within within CIGRE Study Committee C4 for System Technical Performance where he is the UK representative as its Regular Member. He has been and is still involve in various CIGRE WGs - CIGRE SC C4 WGs C4.112 on Guidelines for Power Quality (PQ) monitoring, C4.24 on PQ and EMC issues for future networks – well advanced, C4/C6.29 on Power Quality aspects of PVs, C4/B4.38 on Network modelling for harmonic studies, B4.68 on DC harmonics and filtering in HVDC transmissions and C4.40 for revision of IEC 61000 documents. Dr Kah Leong Koo is member of IET, CIGRE and a Senior Member of the IEEE.
This Webinar is kindly sponsored by CIGRE Collective Member, Burns & McDonnell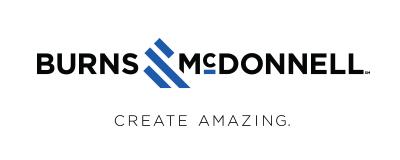 Date and Time
Location
Webinar Event
United Kingdom