CIISec & Edinburgh Napier - Student Cyber Career Development Event
Description
As part of the CIISec Academic Partner Programme we are inviting our student members to a free Cyber Security Career Development Event to look at how the profession is evolving, what are the most sought after skills, how leading organisations are meeting their skills deficit and most importantly, what you should be thinking about to take charge and frame your personal career development.
---
This event will show you:
Where our profession is heading

What leading employers are looking for

Which cyber security skills are sought after in industry

What to expect when you join the industry

How to best manage your career

An opportunity to meet with practitioners & employers
---
On the day:
We welcome you to Edinburgh Napier University to meet with CIISec and leading companies from the Cyber Security Industry including Adarma, Capgemini, EY, Morgan Stanley, Quorum Cyber, Scott-Moncrieff & Skyscanner. Over the day, you will gain invaluable information about the state of the profession and what you need to consider towards your career.
There will be a series of talks on the hot topics aimed at those either currently studying for an information security related degree or those about to enter the profession.
Speakers will include leading cyber security practitioners from industry, including Napier alumni, as well as from academia; who will both inspire and assist you in deciding which direction your career should take.
An opportunity for you to meet with organisations who are sponsoring our event will be ongoing throughout the day.
Refreshments will be available through the day & lunch is provided.
---
Agenda
10:00-10:20 - Registration, refreshments and the opportunity to meet employers
10:20-10:30 - Amanda Finch, CEO, CIISec - Welcome & Introduction

10:30-10:50 - Professor Steven Furnell, Professor of IT Security, University of Plymouth - Cyber Skills... and what they look like

10:50-11:10 - Rory Alsop, Head of Technoloy & Cyber Risk, HSBC - Developing the Cyber Security Specialists of the future


11:10-11:30 - Owanate Bestman, Head of Interim Information and Cyber Security, Barclay Simpson - What leading employers are looking for
11:30-12:00 - Networking Break and opportunity to meet employers

12:00-12:20 - James Kwaan, Cyber Security & Privacy Consultant, Lloyds Banking Group - Lifelong learning, personal resilience and career longevity
12:20-12:40 - Harry McLaren, Product Lead, Adarma - Becoming a Defender: Common Security Roles & Fundamental Competencies
12:40-13:00 - Rafe Pilling, Senior Security Researcher, Secureworks - Threat intelligence for fun and profit: Getting paid to do what you enjoy

13:00-13:15 - Gary Hunter, Security Engineer, Skyscanner - How I landed my job
13:15-14:15 - Lunch & Networking – Opportunity to meet employers

14:15-14:30 - Bill Buchanan, Edinburgh Napier University - For Cyber, get into software: Python and GitHub are your friends
14:30-14:45 - Jamie Graves, Vice President, Product Management - Security Analytics at Fortinet - Lessons from growing a tech start-up in Cyber

14:45-15:00 - Federico Charosky, Managing Director, Quorum Cyber - Work & Life in Cyber: Top 3 tactics to excel
15:00-15:20 - Networking Break and opportunity to meet employers


15:20-15:35 - Paul Livingstone, Constable, Police Scotland - Current Threat Landscape: Why you would want a career in policing?

15:35-15:55 - Magda de Jager, Cyber Security Manager & Emily Barker, Cyber Security Consultant, Scott-Moncrieff - The many faces of cyber

15:55-16:10 - Amanda Finch, CEO, CIISec - Taking your Profession Forward
16:10-16:30 - Panel Session

---
Come and meet our Sponsors throughout the day to discuss roles and routes into industry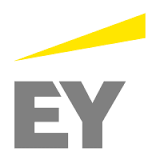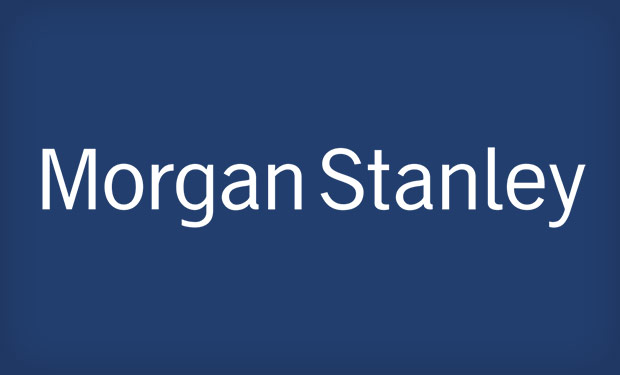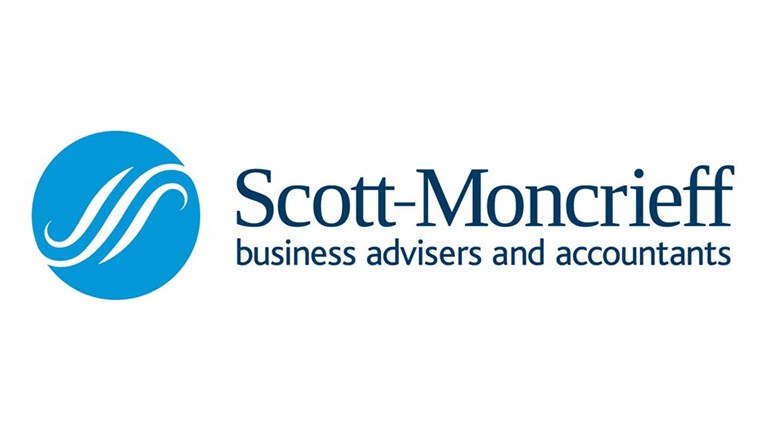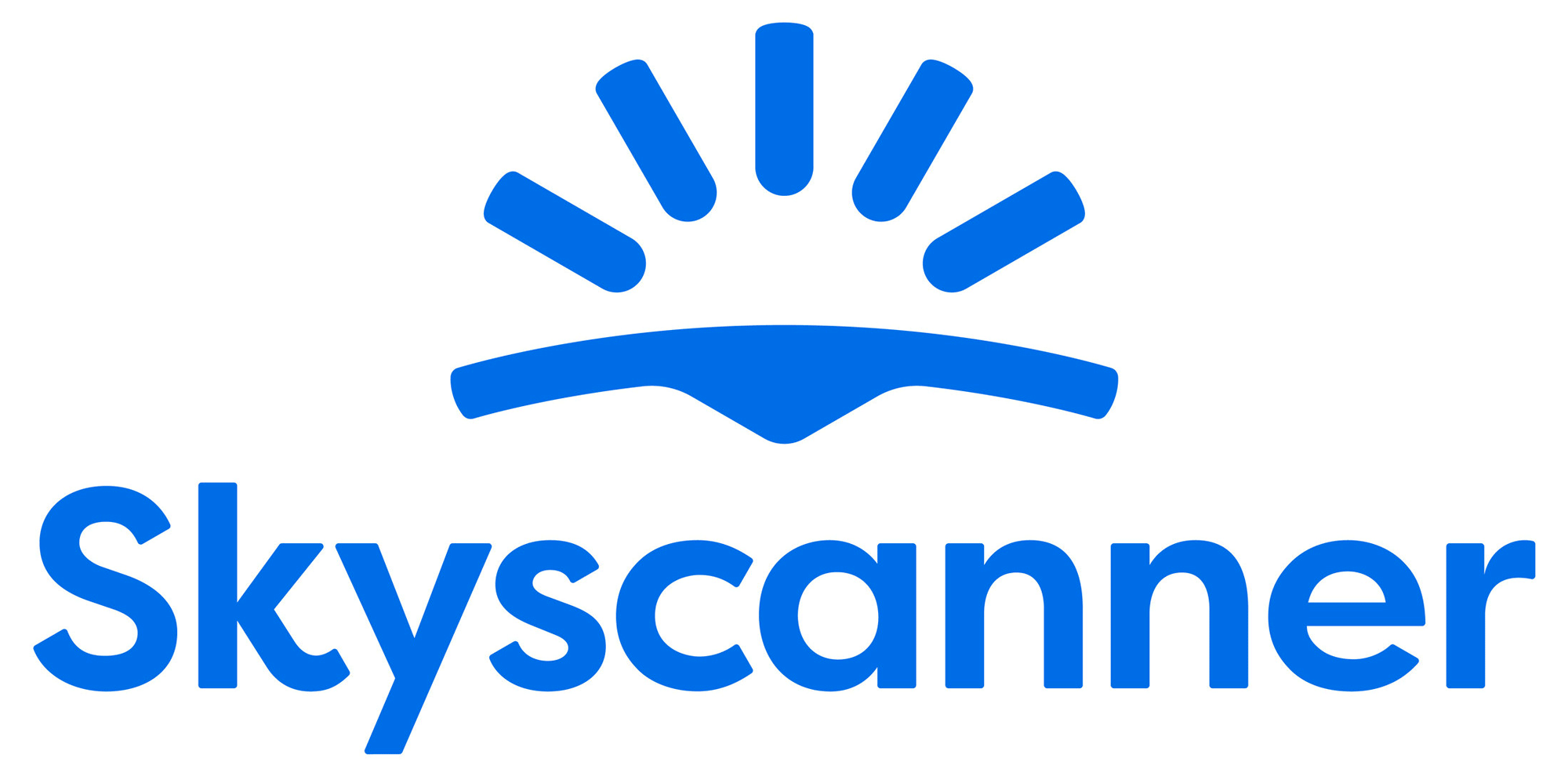 More about our speakers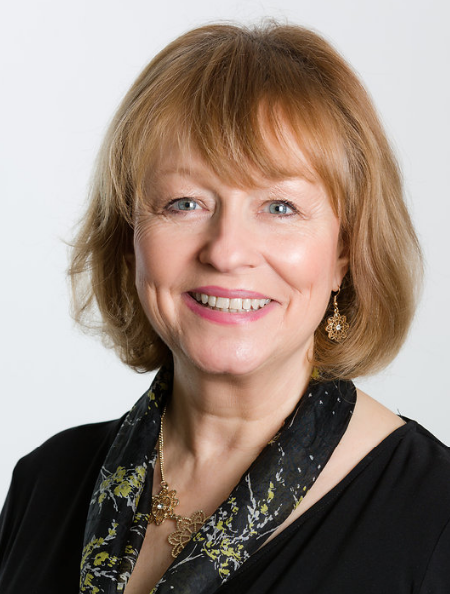 Amanda Finch
CEO
Chartered Institute of Information Security

Amanda Finch is the CEO of the Chartered Institute of Information Security and has specialised in Information Security management since 1991. She has always been an active contributor to the industry and for many years she has been dedicated to gaining recognition for the discipline to be recognised as a profession. Over her career she has been engaged in all aspects of Information Security Management and takes a pragmatic approach to the application of security controls to meet business objectives. Through her work she has developed an extensive understanding of the commercial sector and its particular security needs. In her current role she works with Industry, Government and Academia, assisting all sectors in raising levels of competency and education.
Amanda has worked within the retail and banking sectors as well as with the Information Security Forum. She has a Masters degree in Information Security, holds Full Membership of CIISec with Founder status and is a Fellow of the BCS. In 2007 she was awarded European Chief Information Security Officer of the year by Secure Computing magazine and frequently listed as one of the most influential women within the industry.

Taking your Profession Forward
The Chartered Institute of Information Security (CIISec) recently received Royal Charter status. This is a significant step in the development and recognition of this young but rapidly growing profession. We are at a catalytic moment where we all have a unique opportunity to shape the future of the profession as well as our careers. How we should be doing this and how CIISec can support you in your career development?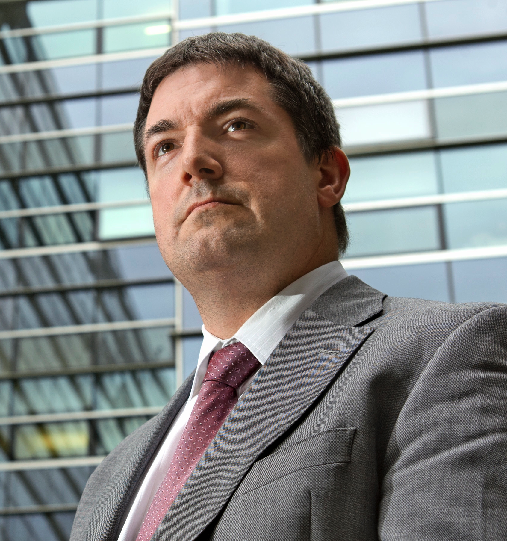 Professor Steven Furnell
Professor of Information Security
University of Plymouth

Steven Furnell is a professor of information security and leads the Centre for Security, Communications & Network Research at the University of Plymouth. He is also an Adjunct Professor with Edith Cowan University in Western Australia and an Honorary Professor with Nelson Mandela University in South Africa. His research interests include usability of security and privacy, security management and culture, and technologies for user authentication and intrusion detection. He has authored over 320 papers in refereed international journals and conference proceedings, as well as books including Cybercrime: Vandalizing the Information Society and Computer Insecurity: Risking the System. Prof. Furnell is the current Chair of Technical Committee 11 (security and privacy) within the International Federation for Information Processing, and a member of related working groups on security management, security education, and human aspects of security. He is also a board member of the Chartered Institute of Information Security and chairs the academic partnership committee and southwest branch.
Cyber Skills... and what they look like
Cyber security skills are readily recognised as important and widely regarded as being in short supply. At the same time, the cyber security discipline encompasses a range of underlying topics, and the qualifications and certifications that support the skills come in potentially confusing range of guises. This presentation seeks to highlight this diversity, as well as the need for practitioners to understand what they need, and employers to know what they should be looking for.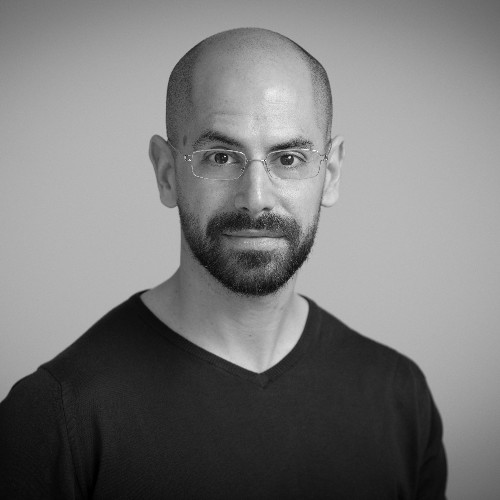 Federico Charosky
Managing Director
Quorum Cyber
Federico is a Cyber Security executive with 20 years of experience, specialised in cyber security risk management, strategy creation and deployment, and security operations.
Federico is Managing Director of Quorum Cyber; with headquarters in Edinburgh, Quorum Cyber provides managed cyber defence services for customers across multiple industries.
Previous roles include VP Group Head of Security Projects at a Middle Eastern bank, Head of Consulting and Company Director for a UK cyber security firm, and Senior Advisor for several FTSE100 companies.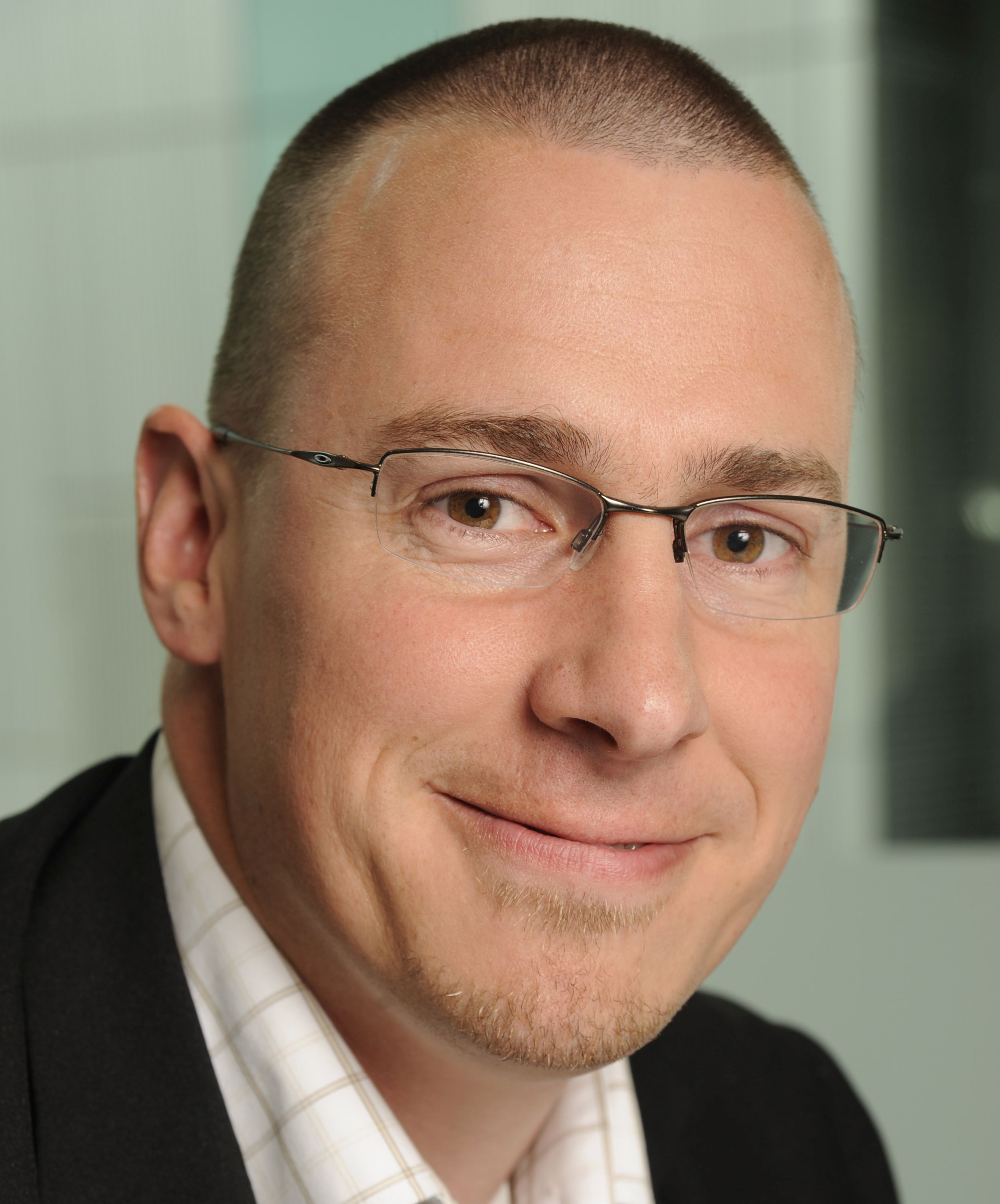 Rory Alsop
Head of Technoloy & Cyber Risk
HSBC

Rory Alsop, F.CIISec, CRISC, CIPM, CISM, C|CISO has been heavily involved in information security and risk since last century, building security teams for Ernst & Young and PwC in Scotland, as well as founding two security consultancies. In addition to his role as Head of Technology and Cyber Risk at a global bank, he is currently a member of the Board of the Information Security Forum, Chair of the Scottish branch of CIISec, a Past President of ISACA Scotland and a member of the National Cyber Resilience Advisory Board.

He is a security mentor and evangelist, hosting security events across Scotland, as well as co-founding the B-Sides Scotland community security conferences, moderating the Security Stack Exchange Q&A site and being a Defcon SOC Goon.
You are the future of cyber security
I will outline things you, as the next generation of cyber talent, can do to help you have a successful entry to the industry, and to help grow Scotland as a centre of excellence in infosec and risk. I'll look at expectations and reality, industry and community, with a helping of experiences from my career so far.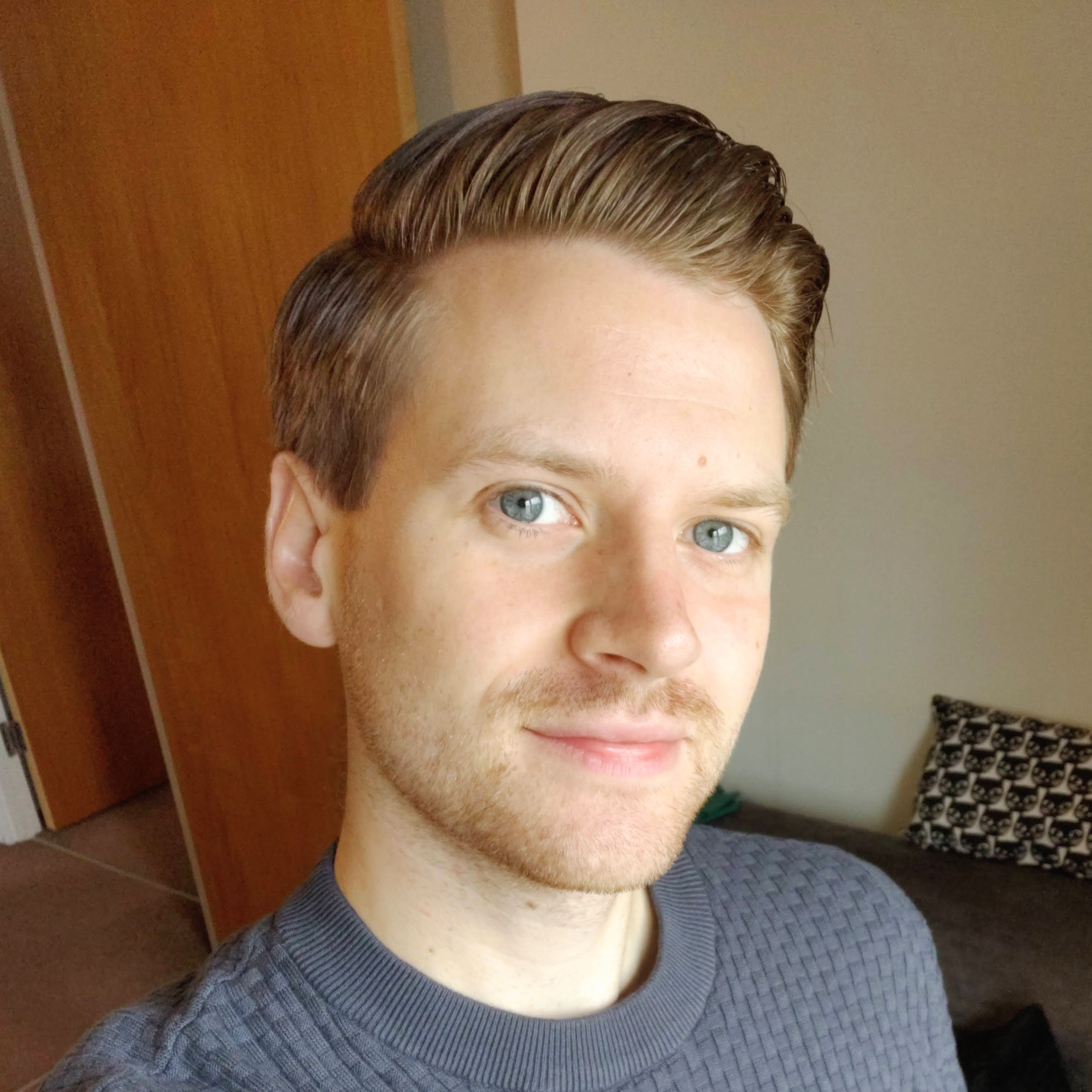 Harry McLaren
Product Lead
Adarma

Multi-award-winning cybersecurity professional whose attention to problem-solving, building relationships and supporting the community has guided him to his current role as a Product Lead for Adarma. Focused on building lasting products which enable customers to understand risk, map threats and build capabilities to defend against adversaries. His specialities include big data, security operations and is currently an industry representative for Skills Development Scotland, ScotlandIS and a reviewer for the Journal of Cyber Security Technology. He is also the co-founder of Cyber Scotland Connect and welcomes anyone to join this awesome community! Keen climber, sailor and consumer of craft IPAs!
Becoming a Defender: Common Security Roles & Fundamental Competencies
This session will outline common roles for cyber defenders, including areas like Security Operations, Engineering and Consultancy. It will focus on the fundamental competencies (skills/behaviours) expected of entry level applicants getting into cybersecurity and how to build yourself into a confident professional working to defend your employer and their customers.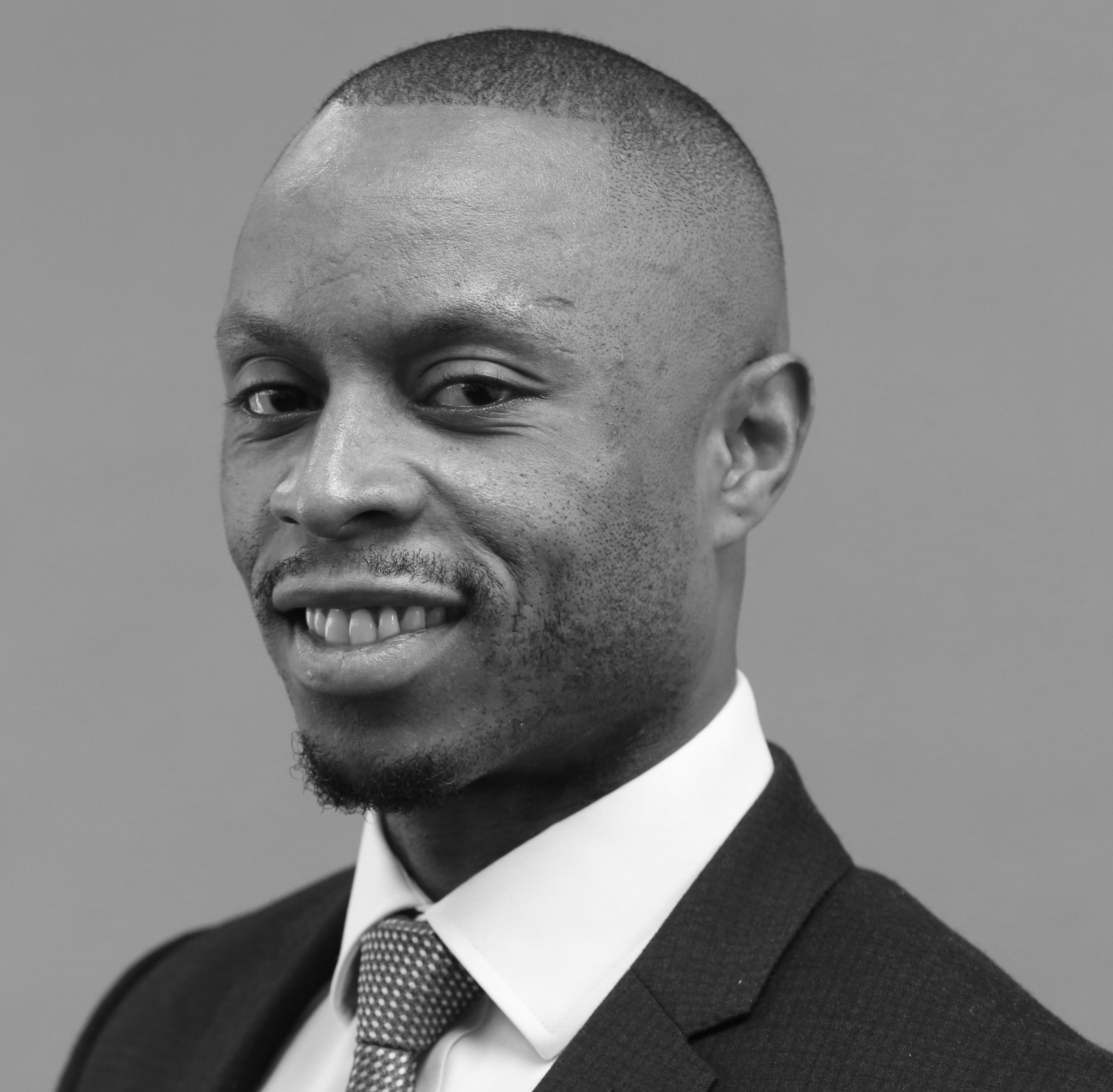 Owanate Bestman
Head of Interim Information and Cyber Security
Barclay Simpson

Owanate spent 15 years recruiting Technology and Operational Risk specialists, during which he was successful in staffing a number of high profile banking regulatory programmes.

Owanate has spent the last 7 years recruiting specifically in the Cyber Security field and has secured individuals and teams that meet specific technical and/ or leadership requirements for some of the world's largest companies, to the mutual benefit of individuals' career progression and the needs of the company.

Today, he advises CISO's, Heads of Security and HR on hiring trends, market movements, and of course staffing needs. Working with technical security specialists and non-technical security specialists - Owanate assists professionals throughout the entire security spectrum.

What Leading Employers are Looking For
In this session we will cover practical measures you can take to secure a role within IT Security. Yes, this is an area with a wide skill shortage, however it is important to take a structured approach to stand out from your competition and increase your chances of securing your role of choice. Regardless of whether your next role will be technical or non-technical; the rules remain the same. You will gain advice on the selection process that firms use when selecting and identifying potential employees, and consequently using the appropriate tools to get you in front of the hiring manager.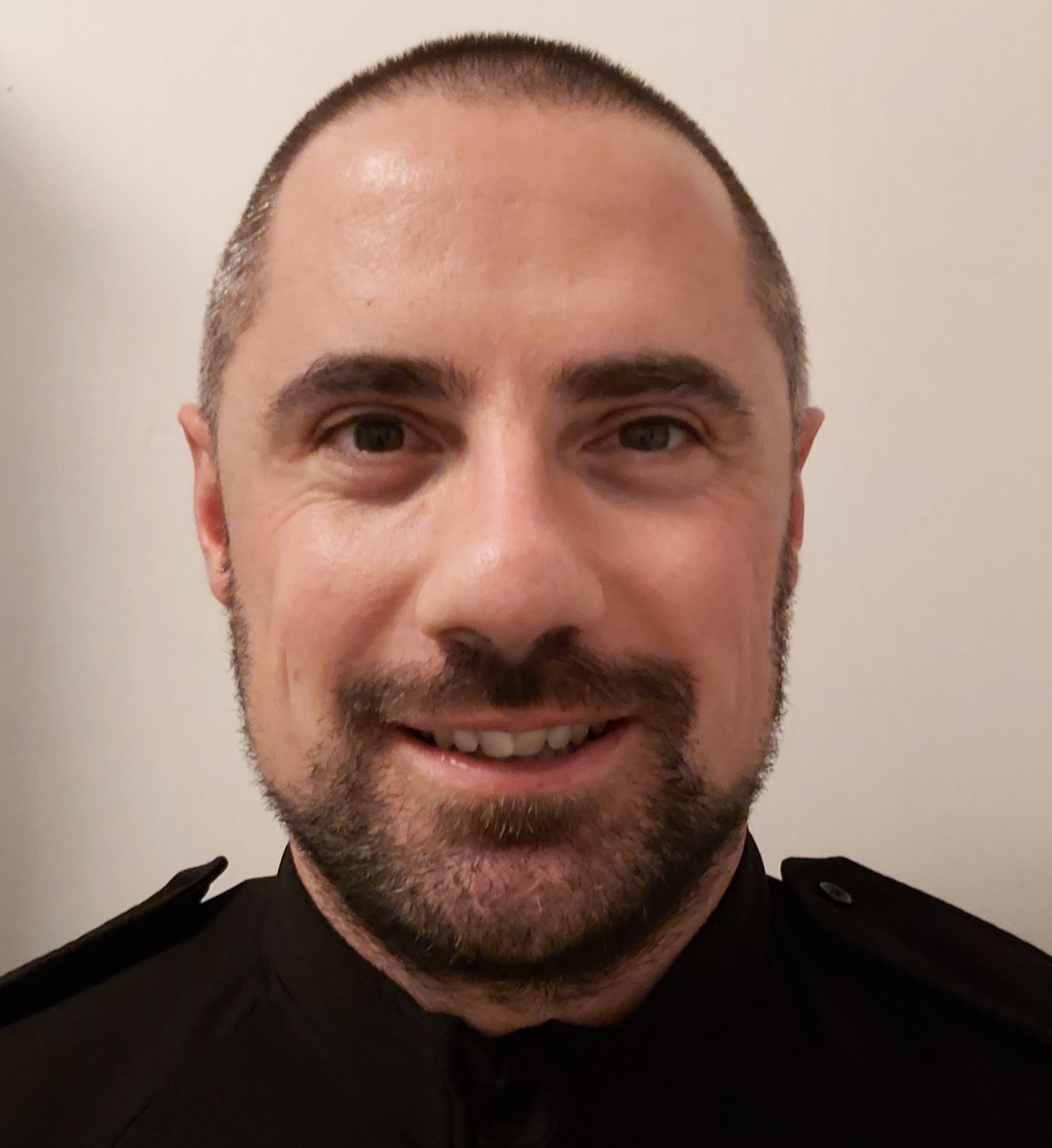 Paul Livingstone
Constable
Police Scotland

PC Paul Livingstone has been a police officer for 14 years, and is an Associate Member of the Chartered Institute of Information Security.
Paul, has carried out a number of policing duties, including uniform response and community policing, as well as CID and Intelligence Officer roles.
For the past 8 years, Paul has been engaged in Communication and Internet based investigations with Police Scotland and partner agencies, including a 3 year secondment to the National Crime Agency (NCA) in London. This has included investigations relating to Serious & Organised Crime, Counter-Terrorism and Public Protection.
Paul is currently part of Police Scotland's Safer Communities - Cyber Harm Prevention Team.
Safer Communities is the Force lead for cyber-crime prevention / internet safety and co-ordinates cyber-crime prevention activities in partnership with key internal and external partners.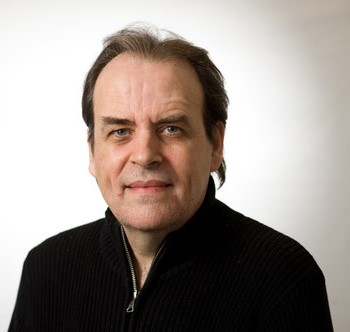 Bill Buchanan OBE
Professor
Edinburgh Napier University
Bill Buchanan is a Professor in the School of Computing at Edinburgh Napier University, and a Fellow of the BCS and the IET. He was appointed an Officer of the Order of the British Empire (OBE) in the 2017 Birthday Honours for services to cyber security. Currently he leads the Centre for Distributed Computing, Networks, and Security and The Cyber Academy (http://thecyberacademy.org). Bill has also published 28 academic books and over 250 academic papers.
He has been named as one of the Top 100 people for Technology in Scotland since 2012, winner of the "Cyber Evangelist of the Year" at the Scottish Cyber Awards 2016 and was also included in the FutureScot 2016 "Top 50 Scottish Tech People Who Are Changing The World". His expertise includes security, next generation user interfaces, Web-based infrastructures, e-Crime, intrusion detection systems, digital forensics, e-Health, mobile computing, agent-based systems, and simulation.
For Cyber, get into software: Python and GitHub are your friends
There is an increasing requirement for software skills in Cybersecurity, and it can be useful in a wide range of circumstances, including scripting for cloud infrastructures, automating test and audit, and in security analytics. This presentation will present a few examples of the power of Python, and in the importance of using it to build your future career. If time perhaps, the presentation will also outline other languages which can be used in Cybersecurity, including Golang and Rust.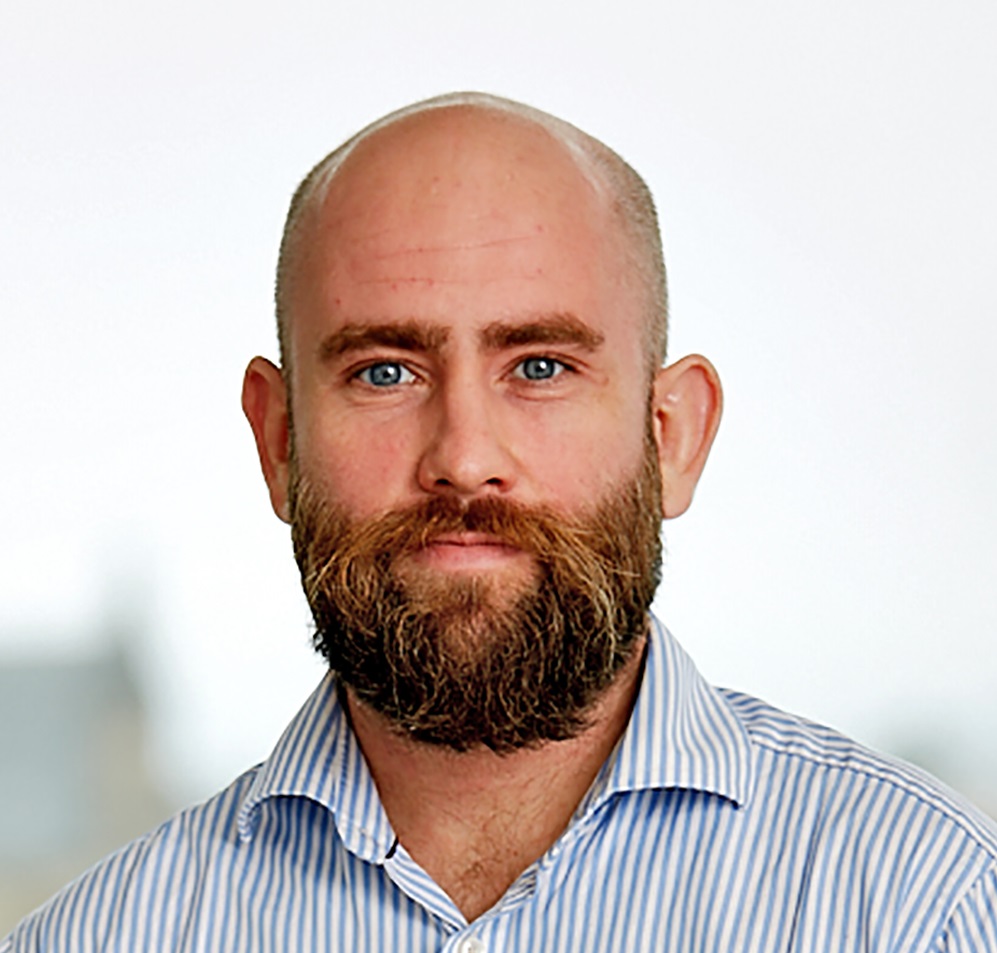 Dr Jamie Graves
Vice President, Product Management - Security Analytics
Fortinet

Jamie is a data security and enterprise software entrepreneur and is the CEO at ZoneFox. He attended the prestigious Ignite course at Cambridge University's Judge Business School, and the Entrepreneur Development Programme at MIT.
Jamie has a PhD in Computer Science, extensive security and digital forensics experience and was recently recognised as the 'Champion of Champions' at the inaugural Scottish Cyber Security awards for his contribution to the industry.
Lessons from growing a tech start-up
Jamie founded ZoneFox in 2010 after spinning it out of Edinburgh Napier University where he invented the background technology during his PhD. ZoneFox helped customers across the globe to protect their intellectual property from theft, and was acquired by Fortinet in October 2018.
In this talk he'll cover some of the lesson he learned from starting, growing and exiting a cyber security technology company.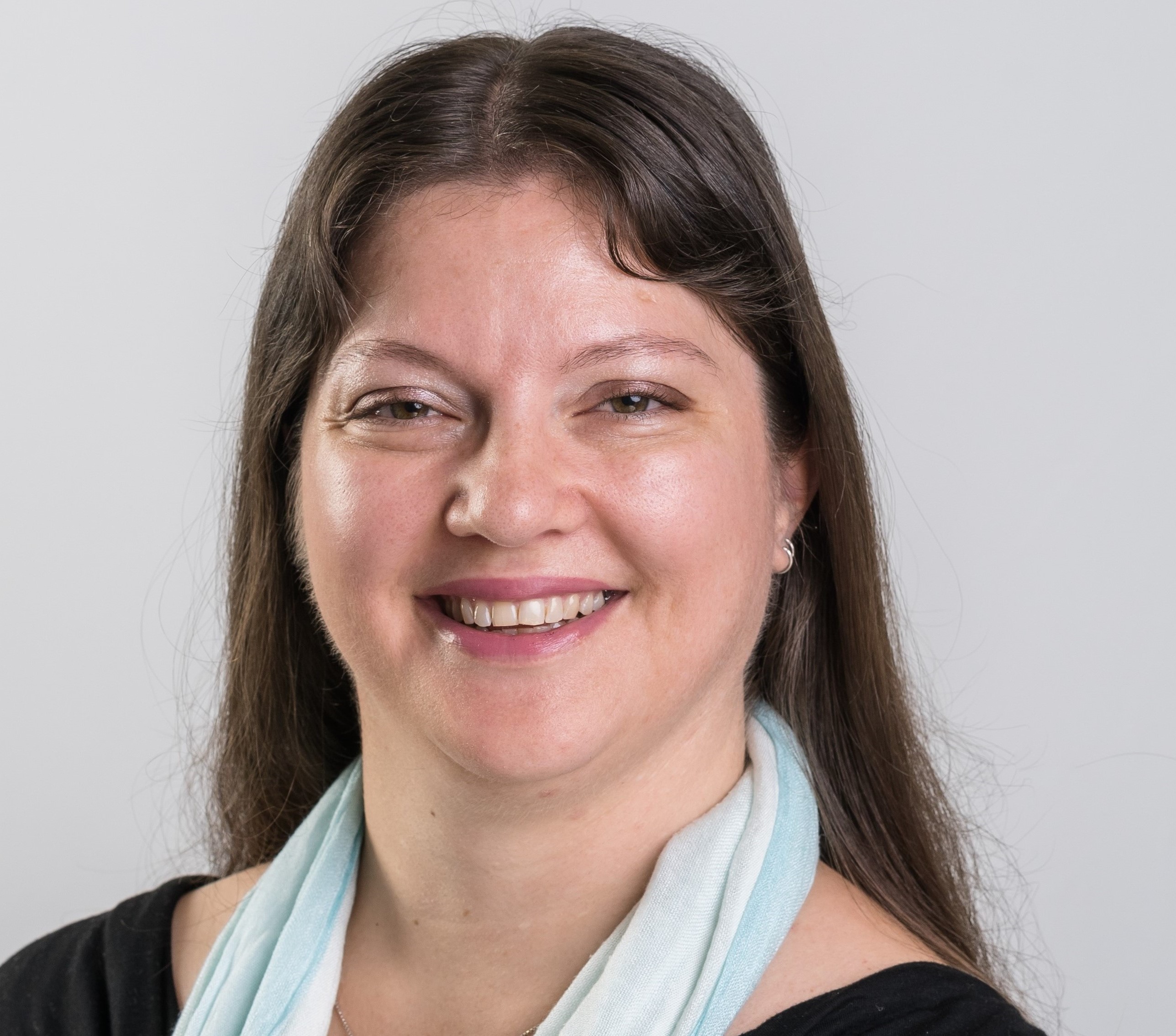 Magda de Jager
Cyber Security Manager
Scott-Moncrieff

Magda is an experienced information security specialist, with a focus on risk management and a special interest in privacy. She has a background in finance and internal audit, and is a professional member of the Institute of Internal Auditors and ISACA. She completed a Post(Dip) in Information Security through Royal Holloway (University of London).
Magda is passionate about developing people, as a manager and as a mentor. She is particularly interested in women in technology and often attend conferences, meetups and workshops.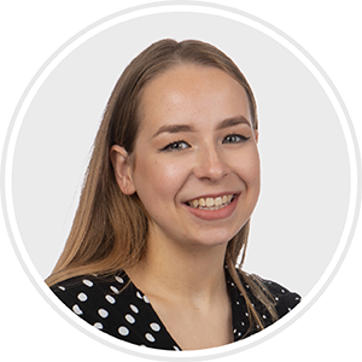 Emily Barker
Cyber Security Consultant
Scott-Moncrieff
I am currently working as a Cyber Security consultant at Scott-Moncrieff, whilst completing my Cyber Security and Forensics honours degree at Edinburgh Napier.
I work with a variety of both public and private organisations to delivery Information Security, Cyber, Privacy and technical reviews, as well as delivering one off projects and being involved in technical investigations.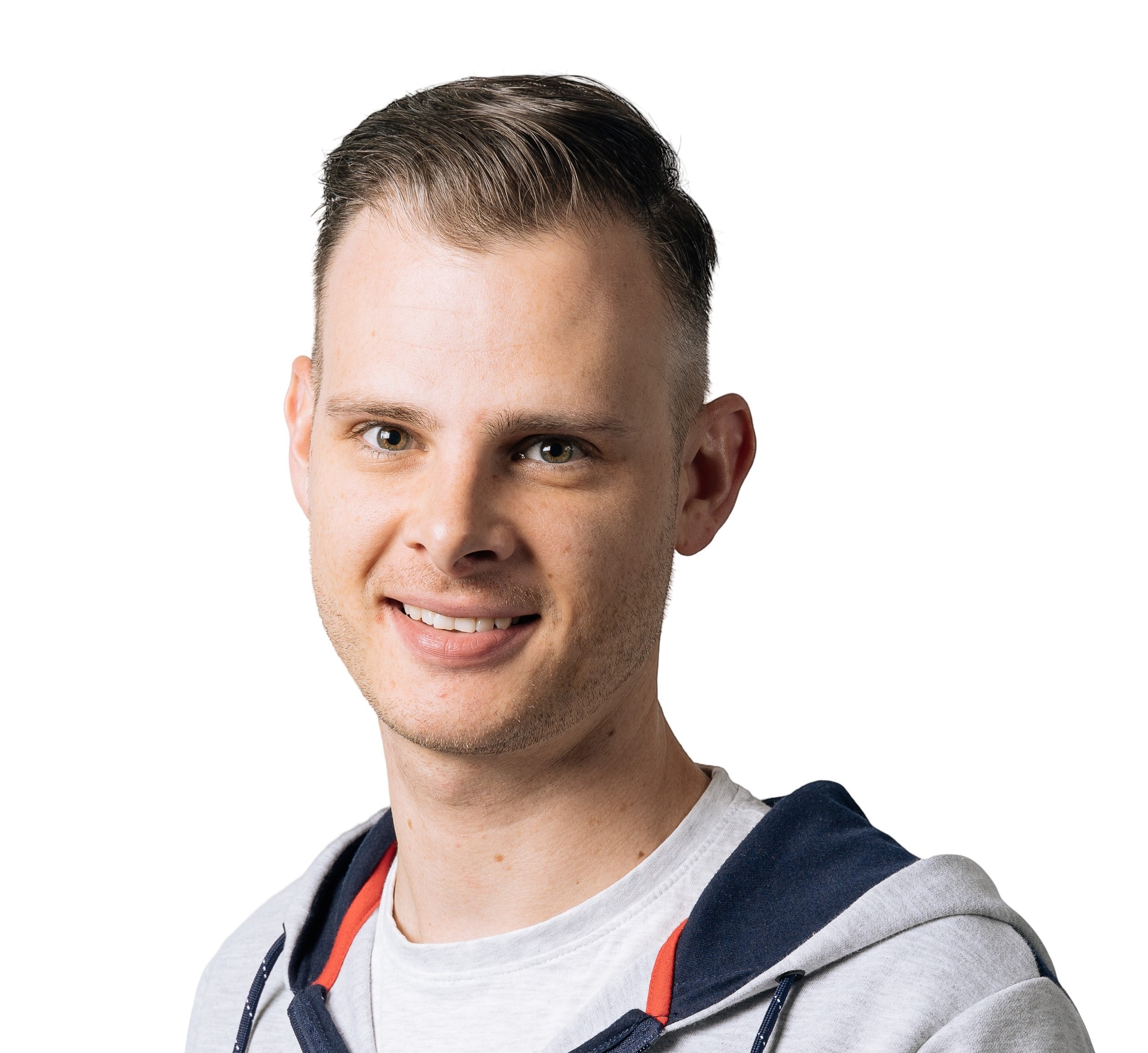 Gary Hunter
Security Engineer
Skyscanner

Alumni of Abertay's Ethical Hacking course lead to a career as a Security Engineer at Skyscanner working in Security Operations. I find myself working across the business helping them work faster in a secure way. From Breach investigation to direct user support I have a great level of freedom to create and drive forward the business security posture.
CIISec and Academia
CIISec works with academia to help develop the cyber security professionals of the future. Working with commercial organisations and government, CIISec promotes the growth of talent in the workplace. In doing so, we aim to provide a universally-accepted focal point for the information security profession.
Hosted by our Academic Partner Edinburgh Napier
For further information please contact enquiries@ciisec.org
Organiser of CIISec & Edinburgh Napier - Student Cyber Career Development Event