Cinders & Slippers #festivefridaylunch

Friday, December 1, 2017 from 12:00 PM to 3:30 PM (GMT)
Event Details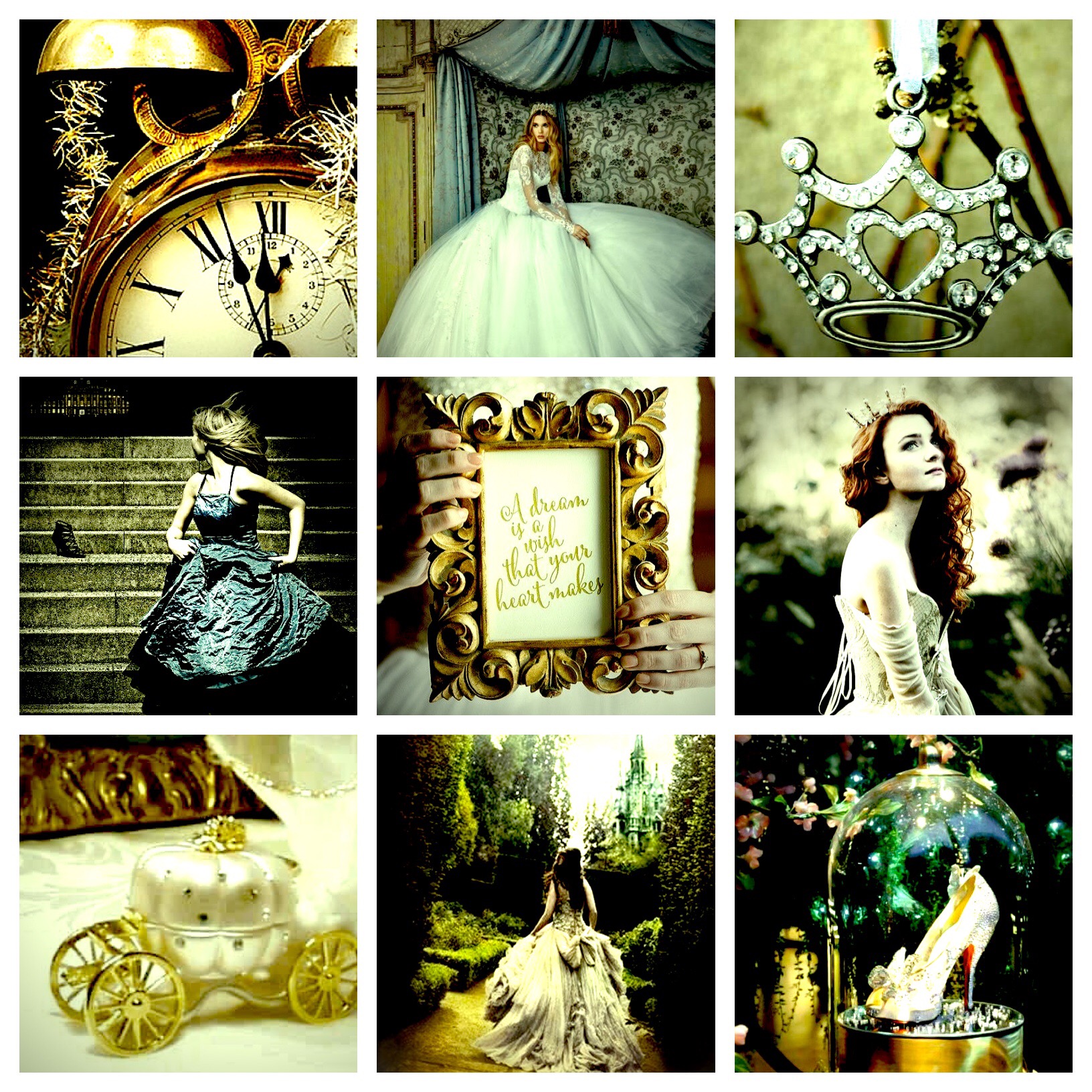 Tales of Transformation
Every classic fairy tale has transformation at its core. Cinderella transformed from cindermaid-to-princess. With a little help from her Fairy Godmother. The glass slipper has now became a symbol of transformation and living the dream. 

Fast forward, jump into the business arena, hit the bookshelves and pick out a brilliant business book by Cari Jehi Broussard. From Cinderella to CEO sets out the steps anyone can take who wants to make their dreams a reality, keep their ideals and values intact and how to find a Fairy Godmentor.

Book December's Festive Friday & The Purple Shoe Awards and step into Christmas on the first day of Advent for a business event full of magic, sparkle and surprises.
#festivefriday & The Purple Shoe Awards running order
Dress code : Add an iridescent twist (with just the right amount of whimsy) to the iconic perwinkle gown, glass slipper and tiara look. Picture yourself at the palace as a curfew-breaking, shoe-fetishist and make the grandest of entrances as a modern day Cinders. Rediscover a soft Swarovski sensuality and powerful floaty feminity. Think tulle, chiffon, organza or gossamer. And be sure to make your kitten or killer heels bibbidi-bobbidi-swoonalicious.
The Big Question: Who will go home with one of the Cinderellaesque inspired #shoewoohoos at The Purple Shoe Awards?
There are seven in total and each category represents one of the characteristics of a Sister:
Beautiful
Graceful
Joyful
Playful
Respectful
Soulful
Thoughtful
Doors open at the strike of midday 
12:00 - 12:15 : Mix & mingle with a welcome glass of Prosecco  
12:15 - 13:00 : Christmas canapes & individual photos 
13:00 - 13:30 : Festive bowls to suit all palates 
13:30 - 14:00 : Highlights & Cinderella Moments
14:00 - 14:30 : Dessert canapes 
14:30 - 15:00 : The Purple Shoe Awards & group photos 
15:00 - 15:15 : Glass slipper ball & festive farewells  
15:15 - 15:30 : Close & pumpkin carriages 
  * Any special dietary requirements should be emailed to violet@sistersnog.com by 5pm on Friday 17th November 2017. 

IMPORTANT INFORMATION ABOUT TIMINGS
Bookings for this Festive Friday & The Purple Shoe Awards close on Wednesday 22nd November 2017. After that date Sister Snog will operate a waiting list.

Who can attend?
Members of Sister Snog only. Sisters-in-Waiting. Sisters. Big Sisters. Really Big Sisters & Body Doubles (as it's Christmas).
REFUND POLICY: PAYMENT IN FULL IS REQUIRED TO SECURE AND CONFIRM THE BOOKING FOR FESTIVE FRIDAY & THE PURPLE SHOE AWARDS. ONCE PAYMENT HAS BEEN MADE SISTER SNOG DOES NOT OFFER REFUNDS. MEMBERS WHO ARE UNABLE TO ATTEND MAY SEND A SUBSTITUTE I.E. ANOTHER SISTER OR THEIR BODY DOUBLE. 
IMPORTANT : WONDERFUL-ONE-OFFS, FESTIVE FRIDAY & THE PURPLE SHOE AWARDS ARE NOT PART OF A 2017 KILLE`R HEEL MEMBERSHIP PACKAGE. 
Interested in discovering more about Sister Snog?
1. Visit www.sistersnog.com to get the full scoop.
2. Call #snogtowers on 07714 218699 and ask for Hela or Annie. The Yin & Yang of Sister Snog.
3. Click to send an email with your phone number & someone from Snog Towers will call you.
4. Follow #snogtowers on Twitter, Instagram, Pinterest and LinkedIn.
5. Become a fan on Facebook.
When & Where

Vanilla London
131 Great Titchfield Street
W1W 5BB London
United Kingdom


Friday, December 1, 2017 from 12:00 PM to 3:30 PM (GMT)
Add to my calendar
Organizer
Welcome to the world of Sister Snog
Sister Snog is a remarkable club for successful business women who want to stop networking and start connecting. If the shoe fits join the tribe and grow your business one connection at a time. It attracts smart, sassy business women who are looking for a refreshing way to connect with decision makers of a similar make-up and mind-set. It's a magnet for entrepreneurs, empire builders and those at the top of their game in corporate land, who are who are running or working for an established business, that's been trading for at least two years.

Face-to-face gets seriously social

Sister Snog is the face of face-to-face marketing with a finger on the social media pulse. Members can attend more than 25 sparkling business events a year. And they have access to each other morning, noon and night via Social Snog. A private social network where everyone in the tribe can interact with each other.

A Taste of Sister Snog

So, if you have a sense of adventure, a hint of humour and are curious about the world of Sister Snog, let's talk. Book A Taste of Sister Snog. A 60-minute racey-pacey session with one of the Directors. If there's a perfect fit you'll be invited to join. Then you have seven days to accept the invitation. And pay the annual membership fee. If after your first event there's a change of mind, on either side, the fee will be refunded. In full.*  That's a promise.
*Less the cost of any event attended for Killer Heel Membership and provided that the member has attended their first event within one month of joining.