Description



Cinedouken! Season 2
Joypad are back for a whole new season of films, bringing our pop-up gaming cinema to Loading Bar Dalston (Scenario Basement).
This season we've got a movie for eveyone! From the "so bad it's good" Mortal Kombat Annihilation, to the real life drama of Dragon the Bruce Lee Story and.... then.... Dragonball Evolution.... don't judge us...
Don't just watch a movie... Experience it!
Not just your average movie screening, a Cinedouken! is something alltogether more exciting. Grab your favorite drink from the bar and get ready to get rowdy! We've got crowd interactive gaming segments during each movie, plus drinking games and an emphasis on cheering along with (and also maybe laughing at) some classic (and not so classic) movie magic moments!
After each screening we'll run a short videogame tournament of a game based on the moives with a special prize to be won at each!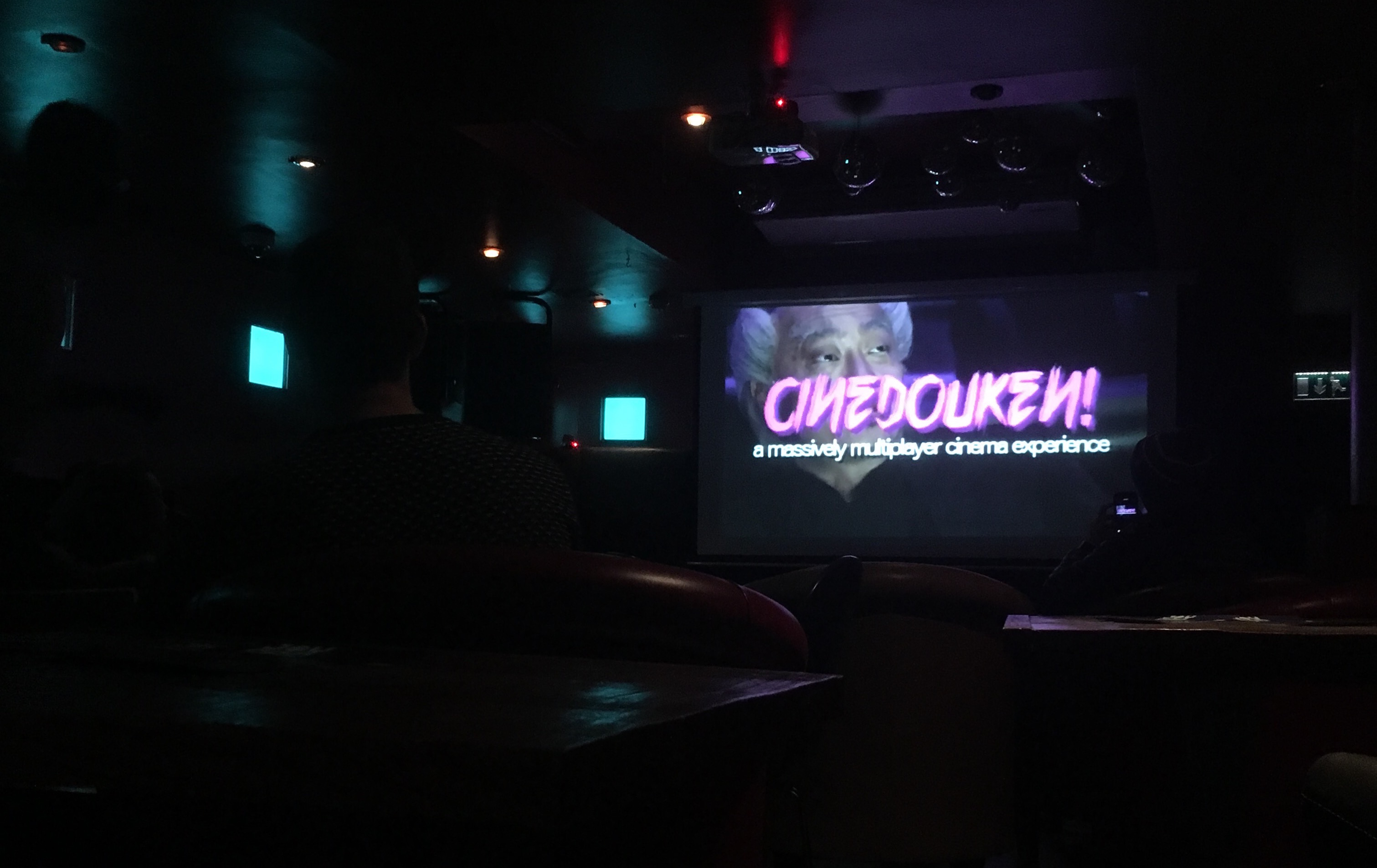 The Movies
Mortal Kombat Annihilation - 19th October 2017
Every generation, a portal opens up between the Outerworld and Earth. Emperor Shao-Kahn (Brian Thompson), ruler of the mythical Outerworld, pounces the moment the portal reopens and slips through with his mighty warriors, intent on total domination and uniting the two worlds. However, he has only seven days to complete his task. In the meantime, opposition grows and warriors Sonya Blade (Sandra Hess), Jax (Lynn "Red" Williams), Kitana (Talisa Soto) and Liu Kang (Robin Shou) get ready for war.
Double Dragon - 16th November 2017
In post-apocalyptic California, brothers Billy Lee (Scott Wolf) and Jimmy (Mark Decascos) are highly trained martial artists living in the ravaged city of New Angeles. The pair have been trained by Satori (Julia Nickson), who took them in after their parents died. When Satori finds herself pursued by evil overlord Koga Shuko (Robert Patrick), who's intent on possessing her mystical dragon medallion, the siblings are charged with protecting it from Shuko and his henchmen.
Teenage Mutant Ninja Turtles - 18th January 2017
In New York, mysterious radioactive ooze has mutated four sewer turtles into talking, upright-walking, crime-fighting ninjas. The intrepid heroes -- Michelangelo (Robbie Rist), Donatello (Corey Feldman), Raphael (Josh Pais) and Leonardo (Brian Tochi) -- are trained in the Ninjutsu arts by their rat sensei, Splinter. When a villainous rogue ninja, who is a former pupil of Splinter, arrives and spreads lawlessness throughout the city, it's up to the plucky turtles to stop him.
Dragon: The Bruce Lee Story - 15th Febuary 2018
Bruce Lee's (Jason Scott Lee) rise begins in Hong Kong, as a young boy receiving traditional Chinese martial arts training. After an altercation compels young Bruce to leave the country, his father (Ric Young) sends him to the United States, imploring him to seek success that even Hong Kong will recognize. Bruce begins by teaching martial arts to American students, and eventually becomes a popular actor on the "Green Hornet" television series, known in Hong Kong as "The Kato Show."
Dragonball: Evolution - 15th March 2018
On his 18th birthday, Goku (Justin Chatwin) receives a mystical Dragonball as a gift from his grandfather. There are only six others like it in the whole world, and legend has it that whomever possesses all seven will be granted one perfect wish. When the arrival of a dark force triggers a tragedy, Goku and his companions (Chow Yun-Fat, Emmy Rossum) are propelled into an epic quest to collect the seven Dragonballs and save the Earth from destruction.
Need for Speed - 19th April 2018
Tobey Marshall (Aaron Paul), a mechanic, races muscle cars in an underground circuit. Struggling to keep his business afloat, he reluctantly partners with wealthy but treacherous Dino Brewster (Dominic Cooper). However, Dino frames Tobey for a crime that sends him to prison. Two years later, Tobey is out and bent on revenge; his only chance to take down Dino is to beat him in a high-stakes race. But to get there in time, he must successfully evade an army of cops and bounty hunters.
FAQs
Are there ID or minimum age requirements to enter the event?
You must be over 18 to enter the venue, if you are lucky enough to look younger please bring photo ID.
How can I contact the organiser with any questions?
Drop us an email at management@joypadbar.co.uk
What's the refund policy?
We do not offer refunds, however should you be unable to attend please let us know any time up to the day of the event and we will transfer your ticket to our next event.