This is an interactive session allowing stakeholders to understand drivers for change for the environment at the national and local level.
About this Event
This interactive session will enable stakeholders to understand drivers for change for the natural environment at the national to local level, meet representatives from the Cornwall & the Isles of Scilly Local Nature Partnership (LNP) and find out more about how we are shaping our future nature recovery priorities. This is also a chance to showcase how Cornish organisations, landowners, businesses and communities are working together to deliver our shared environmental growth ambitions.
This is the first session of three online LNP Conference sessions, due to Covid restrictions we decided to have three smaller events as opposed to one longer full day event. The event will be recorded so those who are unable to attend can watch again.
Agenda:
10:00 Welcome, outline and purpose for the event. Lord Robin Teverson (Chair) Introduces keynote speaker.
10.10 Keynote speaker Tony Juniper. Nature's recovery in Cornwall.
10.30 Questions.
10.40 Local strategic scene setting. Lord Robin Teverson, Carolyn Cadman.
Topics to cover: Covid Green Recovery & Renewal, 10 Pillars for Nature Recovery, Environmental Growth Strategy, Nature Recovery Pilot, Lagas Environmental Intelligence Hub, State of Nature, Carbon Neutral, Forest for Cornwall etc
10.55 Tackling the ecological emergency, Cllr Rob Nolan, Cornwall Council.
11.00 Questions.
11.10 Comfort break.
11.15 Showcasing local delivery of Environmental Growth:
- Nature recovery on the Isles of Scilly, RSPB, Nick Bruce-Wight.
- Keyn Glas, Highways England, CC & Cornwall Wildlife Trust, Tom Shelley.
- Tevi environmental growth for business case studies, Dr Dan Bloomfield.
- ELMs tests and trials, Clare Parnell, farmer and CIoS Local Enterprise Partnership Board member.
- Environmental Growth in a rural parish - Gwennap Parish Council, Sue Patton.
12.20 Questions.
12.30 Closing remarks (Chair).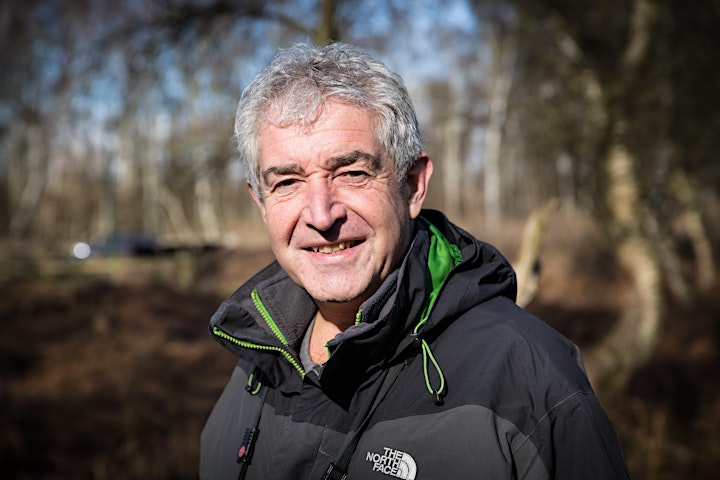 Keynote speaker - Tony Juniper CBE
Tony Juniper CBE is Chair of the official nature conservation agency Natural England. Before taking up this role in April 2019 he was the Executive Director for Advocacy and Campaigns at WWF-UK, a Fellow with the University of Cambridge Institute for Sustainability Leadership and President of the Wildlife Trusts. Until January 2018 he was an independent sustainability and environment advisor, including as Special Advisor with The Prince of Wales's International Sustainability Unit.
Juniper speaks and writes widely on conservation and sustainability themes and is the author of many books, including the multi-award winning bestseller 'What has Nature ever done for us?' published in 2013. Tony began his career as an ornithologist, working with Birdlife International. From 1990 he worked at Friends of the Earth, initially leading the campaign for the tropical rainforests, and from 2003–2008 was the organisation's executive director. From 2000–2008 was Vice Chair of Friends of the Earth International.
He was the first recipient of the Charles and Miriam Rothschild medal (2009) and was awarded honorary Doctor of Science degrees from the Universities of Bristol and Plymouth (2013). The Ladybird guide to climate change, co-authored with HRH The Prince of Wales and Emily Shuckburgh, was published in January 2017. His latest book, 'Rainforest', was published in April 2018. In 2017 he was appointed a Commander of the British Empire (CBE).

This event will be hosted online by Tevi, an ERDF-funded programme supporting Cornish SMEs to grow whist contributing to Cornwall's environmental growth priorities and circular economy transition. To aid the organisation of this event, attendee information may be shared with relevant staff across Tevi partners. We will store your information securely, so that we can communicate to you about the event (e.g. cancellation of event, changes to the itinerary, a satisfaction survey). For more information on Eventbrite's own privacy policy, please visit their pages. For online webinars, note we may record the entirety of the webinar as well as keep a record of attendees, for use across Tevi partners.