Join us for this online event dedicated to people professionals recently starting their CIPD course!
About this event
You're invited to an insightful conversation around the benefits of continuing CIPD membership as part of our CIPD studies. We'll talk about the benefits of being a member of the CIPD, the professional body for HR and people development, how to make the most of your membership with us and what opportunities you can access while being a student member.
You'll hear from industry experts on what the Future of the Profession looks like and also from former CIPD Students on how they navigated their learning paths and how they utilised what they've learned.
And of course - you'll be able to interact with fellow students and employees of the CIPD and learn more about more than 100 events per year that CIPD branches are organising in London and we'll share tips on how to create your very own learning and professional network right from the start of your studies.
Timings:
10:00 - 10:10 - Welcome/housekeeping/agenda
10:10 - 10:45 - CIPD & CIPD Member Benefits (Monika Michalikova, Finance & Operations Officer, CIPD)
10:45 - 11:15 - The Student Journey (CIPD Student stories)
11:15 - 11:25 - Coffee/Screen break
11:25 - 12:00 - The Future of Work and the People Profession (Ciprian Arhire MCIPD, Future of HR Senior Consultant, Capgemini Invent)
12:00 - 12:10 - Q&A
12:10 - 12:20 - Bulding your Personal Learning Network with CIPD London (Monika Michalikova, Finance & Operations Officer, CIPD)
12:20 - 12:30 - Closing remarks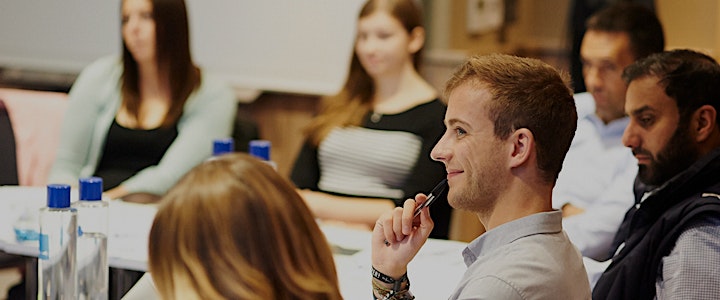 Speakers
Ciprian Arhire (He/Him) MSc, PRINCE2, Chartered MCIPD
Future of HR Senior Consultant | People and Organisations practice at Capgemini Invent OD + Fellows and Senior Practitioners Networks founder and lead at CIPD London https://www.linkedin.com/in/ciprianarhire/ & https://twitter.com/Ciprian_Arhire
Ciprian has been working in HR and business operations for over 12 years driving organisational change and transformation across both the private and third sector. Currently, he's working as a Senior Consultant on the Future of HR at Capgemini Invent supporting organisations undertaking transformation programmes to improve people practices and drive good practice across multiple sectors. In his spare time, he's founded and currently running a network for Senior Practitioners and Fellows and one for Senior OD professionals for CIPD London, tapping on his extensive experience and exposure to the fields of HR, L&D, OD and D&I.
Prior to Capgemini invent, Ciprian was working for the CIPD where he led the regional engagement strategy for CIPD London region as well as a complex portfolio of programmes, projects and interventions focused on organisational and digital transformation and change, inclusion, diversity, best practice in the profession and the CIPD peer mentoring programme.
Ciprian is one of the founders of CIPD's LGBT+ Network, the first-ever employee network group at the CIPD as well as chairing the network for its first 4 years while feeding directly into the organisational people and D&I strategy. He's led significant work on D&I including a complex review of the impact on systemic racism on ways of working, language and output across the CIPD ecosystem. He is an expert in EDI, organisational change and transformation bringing design thinking and employee experience to the present practice in organisations.
He has completed a Masters in Human Resource Development and Consultancy, is a Chartered Member of the CIPD, a PRINCE2 accredited project manager and often speaks on events, conferences and panels about the importance of human-centric organisational cultures, driving people strategies for the future and harnessing the full human potential by leveraging inclusion and belonging.
Please note:
Webinar joining instructions will be sent to you 2 days before the event (with further reminders 2 hours prior to the session and 20mins prior to the session).
The webinar will start at 10:00 and run for about 150 minutes.
We will record the webinar and will share will people afterwards. We will be using the recording to upload it to CIPD channels.
The chat function will be used for participants to engage with the webinar, rather than audio and video, so just be mindful of the login name you use and ensure you are happy for other people to see this.
Professional photography and video production may be taking place at the event, and these images and videos may be used on future promotional materials for CIPD.
By attending the event, you are giving your consent for your image to be used on any CIPD promotional materials.
For security reasons, it is requested that participants join the live session 10 minutes prior to the scheduled start time and with the same name as registered on Eventbrite as not doing so may cause a delay or non-admittance to the event.
Organiser of CIPD London Regional Student Induction
Officially launched at City Hall on September 2013, CIPD London has the specific aim of being the official voice for people management and development in the capital.
CIPD London caters for over 25,000 members, which represents 16% of the CIPD's overall UK membership. The London team will continue to engage and build relationships with wider people professionals' communities and networks, employers, HR Leaders, Government agencies and academic centres to ensure our work reflects the diversity and needs of the people profession in the capital. This makes CIPD London a truly significant geographical area, in terms both of membership density and the wider social and political responsibility we have to help support the CIPD's strategy to champion better work and working lives.
The regional strategy is supported by seven branches who have been working collaboratively to help develop a compelling and influential presence in London, whilst also delivering high-quality support and networking opportunities at a local level. Our location means that we are at the heart of a proud, growing community of practitioners, members, partners and thought leaders and through our combined and collaborative efforts we'll take big steps towards championing better work and working lives.
Connect with us on Linkedin, follow us on Twitter, like our Facebook page, Instagram or sign up to our weekly mailing at cipd.co.uk/london