Join us for the 2nd webinar out of our EX series: Using design thinking to map an employee experience journey - finding moments that matter
About this Event
Employee experience(EX) is about creating a great work environment for people. It involves understanding the role that trust plays in the employment relationship and making sure people are listened to and have a voice in issues that impact them. It covers how employees perceive all aspects of their employment throughout the employee lifecycle, by identifying and leveraging the moments that matter.
This event is part of a series of online sessions where we'll be exploring:
How do we define employee experience and why is it different than employee engagement?
In what ways do you ensure employee voice is heard and leveraged in action planning?
Do you measure the effectiveness of relationships between people and their line managers from an EX point of view?
What elements of the people strategy contribute to your organisation's overall employee experience?
How do you create an employee experience journey map to identify key moments of driving moments that matter and foster trust and engagement?
How can you best turn your employees into advocates of your brand?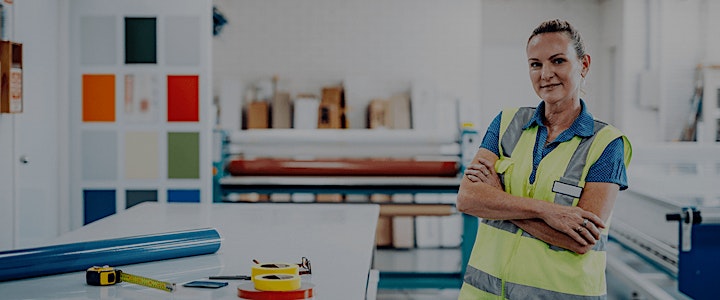 Timings: 12:30 - Start of the session 14:00 - Closing
Session 1 | 28 May 2020 – [exploration] Understanding employee experience - from definition to benchmarking
Session 2 | 16 July 2020 – [practical] Using design thinking to create an employee journey mapping – finding moments that matter
Session 3 | TBC Aug 2020 – [good practice] Bringing action planning and continuous dialogue in the development of employee experience.
Session 4 | TBC Sep 2020 - [Best Employers] – what best in class companies means and what they do
Speakers:
Jenny Merry - Market Leader for UK and France, Kincentic
Jenny leads the UK and France Talent Consulting Team. As well as having responsibility for leading and developing the team, she is Kincentric's relationship lead for clients such as IHG, Accor, Kerry Group and the UK Post Office. She is also a member of the firm's Global Culture & Engagement Council which determines how Kincentric continues to develop leading edge employee experience solutions for our clients.
Before joining Kincentric, Jenny spent two years as a consultant with KPMG in London. Prior to this, she spent nine years with the Royal Bank of Scotland where she worked in a number of different areas including international division, finance, business process improvement and HR.
Host: Ciprian Arhire - Projects and Programmes Executive & Co-Chair of LGBT+ Network at CIPD
Ciprian has been working in HR and business operations for over 10 years driving organisational change and transformation across both the private and third sector. Currently, he's managing a portfolio of interventions focused on CIPD London as well as designing and delivering a series of projects and programmes supporting CIPD's branch network to create local communities of practice and thought for people working in HR, L&D and OD across the UK. Cip was one of the founders of the LGBT+ Network at CIPD, the first ever employee network group as well as co-chairing it at the moment and raising awareness, engaging stakeholders and driving change in this area. Ciprian sits on CIPD's D&I steering group overseeing the organisational strategy and governance structure on the area.
Please note:
Webinar joining instructions will be sent to you 2 days before the event.
The webinar will start at 12:30 and run for about 90 minutes.
We will record the webinar and will share will people afterwards. We will be using the recording to upload it to CIPD channels.
The chat function will be used for participants to engage with the webinar, rather than audio and video, so just be mindful of the login name you use and ensure you are happy for other people to see this.
Professional photography and video production may be taking place at the event, and these images and videos may be used on future promotional materials for CIPD.
By attending the event, you are giving your consent for your image to be used on any CIPD promotional materials.