CIPD North East Branch Annual Conference 2019 'Being Your Best: Thriving i...
Description
Hope you can join us at our 4th Annual Regional Conference!
Being Your Best: Thriving in your HR&D Career
This year our conference is focused on you and your career. We have an amazing key note speaker and then a choice of 8 seminars and workshops, as well as short info talks over the longer lunchbreak, to allow for more networking, and some other surprises!
The conference is focused on how you can be your best and thrive in your HR&D career but it's also about sharing and gaining new knowledge and skills that you can take back to the workplace and share with your teams about important workplace issues such as resilience, mental health, coping strategies, making a positive impression and getting your message across.

09.00 - 09.30 Registration, refreshments and networking
09.35 - 10.45 Key Note Speaker – Steve Head,
10.45 - 11.15 Coffee break and networking
11.15 - 12.15 First Set of Seminars / Workshops
12.15 - 13.45 Lunch with info talks in the main room and an optional yoga & mindfullness session for business from Yoga Hens
13.45 - 14.45 Second Set of Seminars / Workshops
14.45 - 15.15 Afternoon tea and networking
15.15 - 16.15 Law Q&A Panel with representatives from;
Muckle

Sintons

Square One Law

Ward Hadaway

Womble Bond Dickinson
16.30 Close
Limited availability – please book early to avoid disappointment.
With thanks to our sponsors - HIVE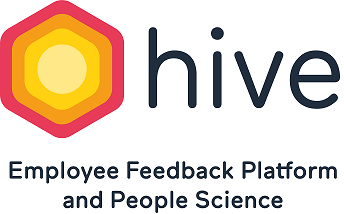 09:35 – 10:45 Key Note Speaker - Steve Head 'Making the 1% Difference. A session on personal resilience'
Steve Head is a full time Inspirational Speaker, Trainer, Coach and Author
Steve created the Steve Head Ltd speaking and coaching company following 16 years experience in the pharmaceutical field of Sales management, leadership, marketing and L and D. He also brings 21 years experience as a top sports coach.
During the past 18 years Steve has delivered over 3000 sessions in the UK and Europe to help organisations, teams and individuals deliver sustained personal, team and business success, and is now one of the most sought after speakers in the UK
His clients range from CEO's to teenagers and NHS staff to Sales Executives. He has worked on a number of projects with Kriss Akabusi over the last 18 years.
Steve challenges audiences to maximise their potential and improve personal and business performance.
Steve also coaches a number of young sports stars including the England Wheelchair Rugby League World Champions by helping them to stay strong under pressure and delivers sessions to 1000s of GCSE and A level students with this same aim.
He is known by his clients as the most dynamic and humorous speaker with practical ideas that simply work. Audiences laugh and then take action.
Steve also coaches a number of executive team members to enhance personal impact.
Audiences will experience fast paced interactive and practical sessions.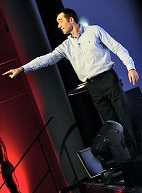 11.15 – 12.15 - First Set of Seminars / Workshops
A - Steve Head, 'Performing Under Pressure'
Our key note speaker Steve Head will deliver a workshop session on how to improve your personal resilience.
B - HIVE - Jen Southern, 'Making employee experience about the employee'
More and more organisations are starting to spend a great deal of time - and money - researching the employee experience and how to improve it in order to drive higher levels of engagement and performance. The challenge is that, to create a better employee experience, we need to understand what it is that people want from work - and the answer isn't always the same.
In this short workshop we will start to encourage and challenge you to think about what it is you want from work, what the ups and downs from are from your typical work day, and how you can better support yourself to have more good days at work.
You will also have the opportunity to answer a short survey ahead of the session to provide some thoughts and feedback around what you would most like to learn and explore on the day.
Jen is a People Scientist at Hive partnering with businesses to create meaningful experiences for their employees through the use of the Hive feedback platform. Prior to working Hive Jen has extensive experience working as an HR and L&D professional operatingat strategic level within the customer service sector; specialising in People and engagement, Learning & Development, Organisational development & Culture. Jen also holds a voluntary position on the People and Culture committee as a (Non-trustee) board member for The University of Manchester Student Union.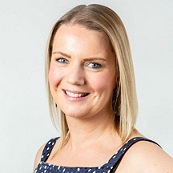 C - Lucy Nichol , 'A Series of Unfortunate Stereotypes: Naming and Shaming Mental Health Stigmas'
Lucy Nichol is a writer, published author, podcaster and mental health campaigner - as well as being Head of Marketing and Communications at NewcastleGateshead Initiative and its sister marketing agency, NGI Solutions. As a freelance writer, Lucy's work has appeared in The Independent, The I Paper, Metro, NME and many more, and she was a columnist with Sarah Millican's Standard Issue magazine.

Lucy has worked with the media in PR and marketing for over 15 years and has experienced anxiety for even longer, meaning she is well-placed to comment on the issue of mental health stigma. Lucy is also a freelance script advisor with Mind's script advice team and her first book, A Series of Unfortunate Stereotypes was published by Trigger Publishing in 2018.
Lucy will explore mental health stereotypes, responsible portrayals and communication of mental health problems and how we challenge stigma in the media and beyond.
A raffle will be held for 10 copies of Lucy's book A Series of Unfortunate Stereotypes.

D - Sarah Hall, 'How a personal brand can work for you'
From harnessing your values to promoting what you'd like to be known for, Sarah will look at practical steps to help you build a personal brand that sets you up for success.
Sarah Hall is an experienced management consultant helping organisations to articulate their purpose and optimise performance.
She is a strong advocate of accountable leadership and women in business and believes in helping young talent break through.
Sarah is the CIPR's Immediate Past President, a member of the Northern Power Women Power List. She spearheaded and has led the CIPR's gender policy work from 2014 onwards and in 2018 launched a joint initiative between the CIPR, PRCA and Career Ready to improve social mobility within the industry.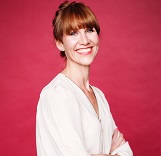 13.45 – 14.45 Second Set of Seminars / Workshops
A - Duncan Yellowlees, 'Tell stories, change minds - presentation skills in business'
Duncan has been training communicators in one form or another for over a decade; first in theatre, then science communication and now in the art of presenting. He strongly believes that although all these forms are different, the skills and fundamental basis are the same. The key is connecting to your audience emotionally as well as logically.
He works across the North East to promote speaking as a powerful tool for business and to give staff the skills and confidence to use it effectively. His training draws from the worlds of theatre, psychology, and storytelling to drill down into the key elements of human to human communication.
Duncan will examine...
Why stories are so powerful

The connections between stories and decision making

Techniques you can use to give more compelling presentations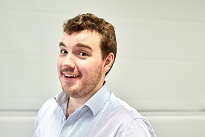 B - Emma Cook, 'Purely Balanced Fatigue and Mind Management'
Sleep Well Seminar
Waking up tired? Feeling tired during your day? Struggling to switch off when you get into bed? Or are you sleeping well but waking up in the middle of the night? Then this Sleep Well Seminar is for you!!
Interesting and a totally new take on sleep and HOW TO sleep smarter. Giving you ideas and techniques that are easy to use and giving you switch off tools that get you relaxed in 30 seconds using nothing more than your breathing!!
Working business to business helping staff health and wellbeing. Improving fatigue in the workplace, focus, drive and moral at work and improving overall mental health and wellbeing.
Did you know;
Bad sleeping patterns causes cognitive impairment equivalent of having a blood alcohol level of .5% (technically over the legal driving limit)
Bad nights sleep causes a rise in cortisol levels meaning you feel more anxious and on edge during your day!

And a bad night sleep creates a delayed reaction time of 7 – 10 seconds making you not only clumsier but also putting yourself and others at risk if you are driving or operating machinery.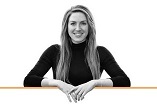 C - Dave Algeo, 'Are you Sweating the Right Sprouts?' - Developing a wellbeing mindset
Ever felt overwhelmed with work and life? Find yourself putting your self-care last in order to cope?
Join Dave Algeo, as he shares why and how to develop a habit of self-care and a 'sustainable you' approach to life and work.
As a former police officer, Dave has years of experience leading others and coping with stressful situations. He now speaks and runs workshops equipping attendees with positive coping strategies. Dave's sessions are lively, fun and interactive. Using props (most notably, cabbages and sprouts) and humour he leaves attendees with practical, no nonsense tools to develop resilience and enhance personal wellbeing.
Dave will open the evening with a short, fun and interactive illustration showing how stress can swamp us, emphasising the importance of investing in self-care and support from others.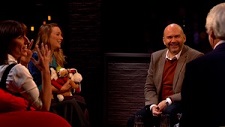 D - Emily Pearson, 'Self Compassion'
Emily is a visionary and thought leader in the corporate mental health field. She is a corporate Mental Health Programme expert with 20 years' experience and qualifications enabling her to work as a professional in the mental health, substance misuse and health and social care fields.
Emily has designed and delivered safe and ethical approaches to corporate mental health culture change programmes with synergistic outcomes from changing lives to return on investment, creating mass mindset change to community impact. Emily's programmes have proven to work in all industries they have been embedded in to from emergency services and traditional male oriented industries to public services and blue-chip companies.
Emily has driven change throughout her career which all began after her own lived experience of severe mental health problems in her early 20s. Her recovery ignited her passion which has motivated her to provide education, support, treatment and guidance to thousands of people across the UK. From young people in secure and community settings, to adults with dual diagnosis and homelessness to four years ago focusing on employee mental health, bringing her 20 years expertise in to the workplace.
This workshop is based on Professor Paul Gilbert and Dr Kristin Neff's work on self criticism and self compassion. The session will help you better understand the effects of self criticism on our mental health and lean how to use self compassionate techniques to over come Self Criticism to increase wellbeing and prevent mental health problems.
Understanding your inner voice and self criticism

Know how self criticism effects the brain, self esteem and self confidence

Know what self compassion is and the benefits of being self compassionate

Assess how self compassionate you are

Learn how to be more self compassionate

---
In addition
Chris Head
We will also be joined by Chris Head who will be amazing you with close up magic during registration and networking breaks.
Chris has been passionate about magic for many years and became a serious performer in 2013. At only 21 he is passionate about perfecting his craft, he is now a proud member of "The Magic Circle" and was thrilled to have been selected as a finalist for their national competition "Young Magician of the Year" back in 2015.
The Head Shot Guy
Your headshot is your best tool to present yourself to the world. It's all about crafting visual imagery that feels uniquely, authentically you. It's about showcasing yourself in the best light to attract opportunities, progress your career, and build the relationships that take you higher.
A 'head shot guy' photographer will be with us all day. If you'd like to have a professional heat shot for use at work or on social media to enhance your image this is your chance. The Head Shot Guy will work on a first come, first served basis. There is no charge for the photos to be taken on the day. The images will be sent to a gallery and you can purchase one for £33.00 [discounted from the normal £95.00]. Once purchased will sent a fully edited hi-res image with no water marks, that you have full ownership of.
Yoga Hens
Yoga Hens Ltd combines nursing skills with yoga, mindfulness & therapeutic coaching... to deliver unique holistic wellbeing support for businesses. They focus on 'Wellbeing for ALL Bodies' with a particular emphasis on bolstering mental health, reducing stress & developing resilience.
With 'wellbeing in the workplace' being a key factor in reducing staff sickness; investing in the wellbeing of your employees couldn't be more important! So why not see how they could help in your organisation. Yoga Hens will be delivering a yoga & mindfulness for business session during the lunch break from 12.45 - 1.30 - sign up if you wish to participate - no special clothing or experience required!
---
Free parking is available at the venue - please follow the signs for event parking.
CIPD Members – a non-refundable £25 booking fee will be charged at booking* please bring your membership card with you for registration
Non-Members are welcome to attend – a non-refundable £95 booking fee will be charged at booking
*Due to high levels of non-attendance at events, and the subsequent impact on Branch funds, we are implementing a nominal booking fee. Following your feedback, we are also making tickets available for your guests or other non-members at a non-subsidised rate
CIPD do not pass on any member data collected as part of the booking process to speakers or sponsors
The CIPD does not endorse the views of any of our speakers or the goods and services they may detail as part of their presentation
Professional photography and video production will be taking place at the event, and these images may be used on future promotional materials for CIPD. Please note that by attending the event, you are giving your consent for your image to be used on any CIPD promotional material.