CIPD North East of England Recognising and Celebrating HR&D 2021
CIPD North East of England Recognising and Celebrating HR&D 2021
About this event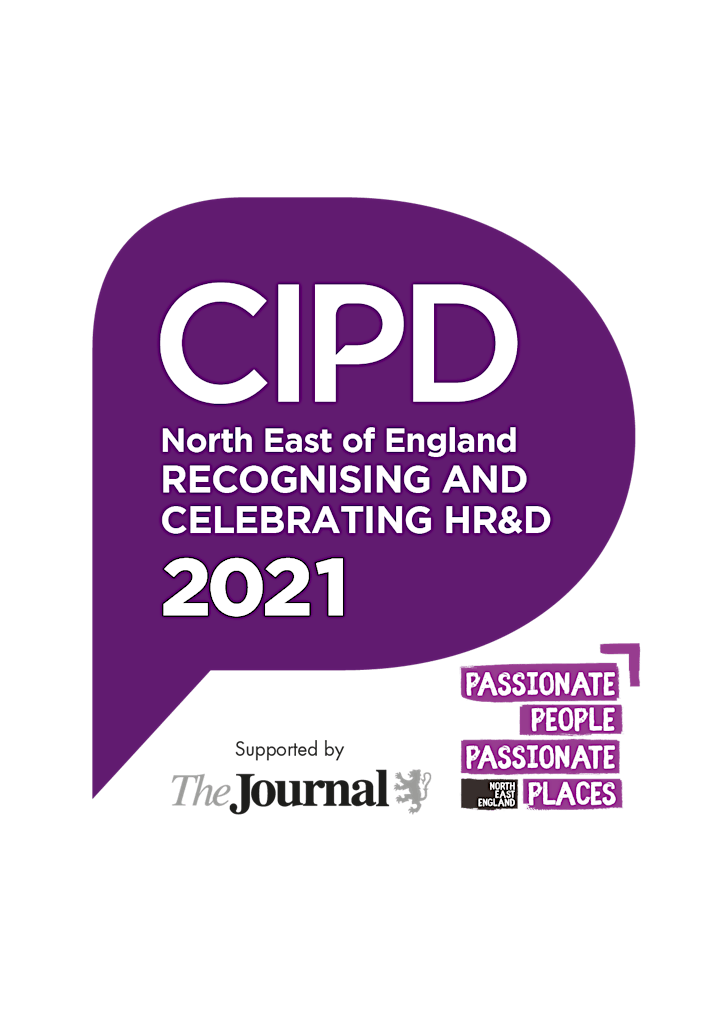 The CIPD North East of England Branch Committee invites you to join colleagues from across the region to be part of an event to recognise and celebrate HR&D in the North East.
The People Profession needs the skills and tools to enable their organisations but also need to be connected and knowledgeable beyond the profession, to be deeply rooted within and understand the landscape of the North East. This unique event has been shaped to provide those in the People Profession and related fields the opportunity to hear from key regional organisations and thinkers to share learning and insights to understand the regional challenges, obstacles and opportunities.
Celebrating the Passionate People, Passionate Places we have in our region, in association with The Journal, our Recognising and Celebrating HR&D event will shine a light on businesses, teams, and individuals that have been outstanding over the past year, promising to inform and inspire.
Due to the pandemic, this event replaces our Annual Conference and Awards and will be virtual.
Our day-long event has four core elements; Inquire, Aspire, Rewire, and Inspire and will be hosted by the formidable Stephanie Davies (Laughology), providing fun, light, and laughter throughout the day.
During the day we will also be announcing some winners of our annual CIPD North East of England HR&D Awards.
CIPD North East of England Recognising and Celebrating HR&D 2021 event is supported by The Journal, who will be managing the online platform.
CIPD Members - FREE
Non-members - £10
Agenda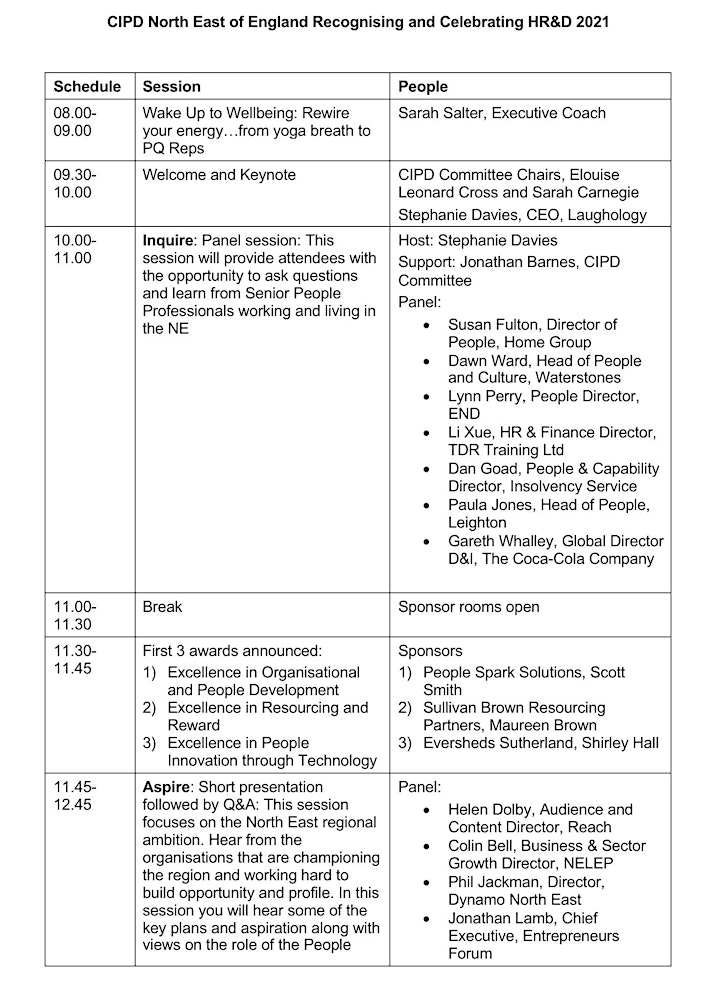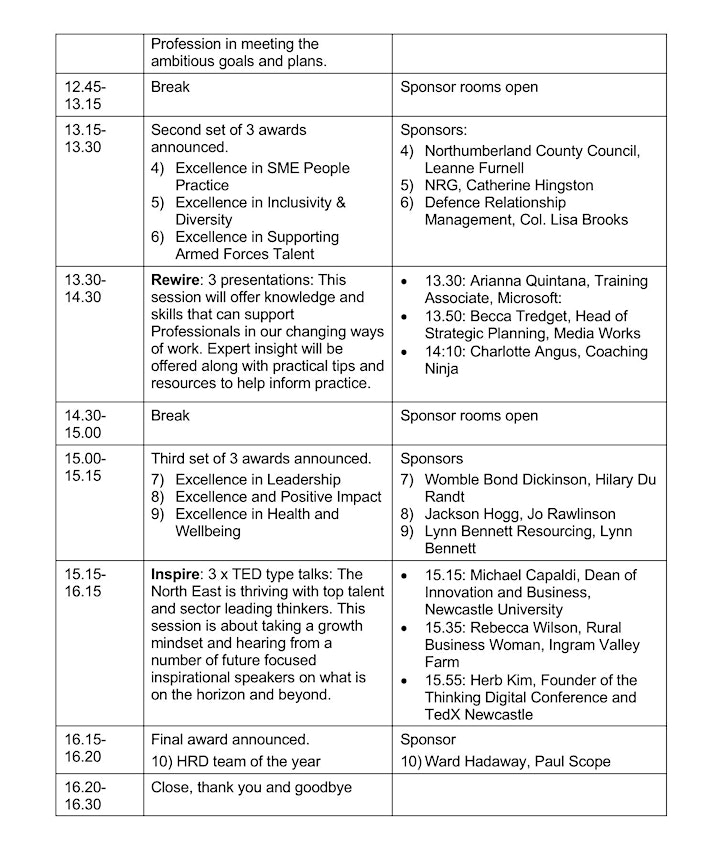 The agenda is built upon the three CIPD Key Principles of the People Profession – Work Matters, People Matter, Professionalism Matters.
There will be opportunities to network with other participants on the day via chat and video connections.
The sponsors of each of the HR&D Award categories will be hosting sessions in their breakout rooms – so even more opportunities for learning and networking!
`What to expect from the event
Wellbeing Wakeup 08.00-09.00
Rewire your energy…
… from yoga breath to PQ Reps with Sarah Salter
Drawing on neuroscience, 'Positive Intelligence' and yoga breathwork, Sarah's 'Rise and Shine' session will not only set you up energetically for the day, you'll also learn some short-cuts to harness the super-powers of your vagus nerve. This means that in any challenging situation you'll know how to show up as your 'Sage' self, feeling calm, laser-focussed and resourced to perform at your best.
This session will start sitting at your screen, then move to the floor on a yoga mat (or blanket or large towel). The practises are accessible with safe options for everyone. Ideally, wear a warm layer and socks, and have a cushion handy for your head. Sarah will share a blend of different breathing practises and some insights from Polyvagal Theory and 'Positive Intelligence'. Sarah is an executive coach, non-exec director and yoga teacher. Named as our CIPD NE 'Inspirational Practitioner' in 2018, she is a chartered fellow of the CIPD, having held HR Director roles in three different sectors. She established her own coaching business in 2019, and works with senior leaders developing authentic leadership, resilience and mental fitness. She loves supporting people with mid-life career reinvention, and is currently working in partnership with Shirzad Chamine to bring the fabulous 'Positive Intelligence' programme to her network in the UK.
Follow Sarah on LinkedIn here.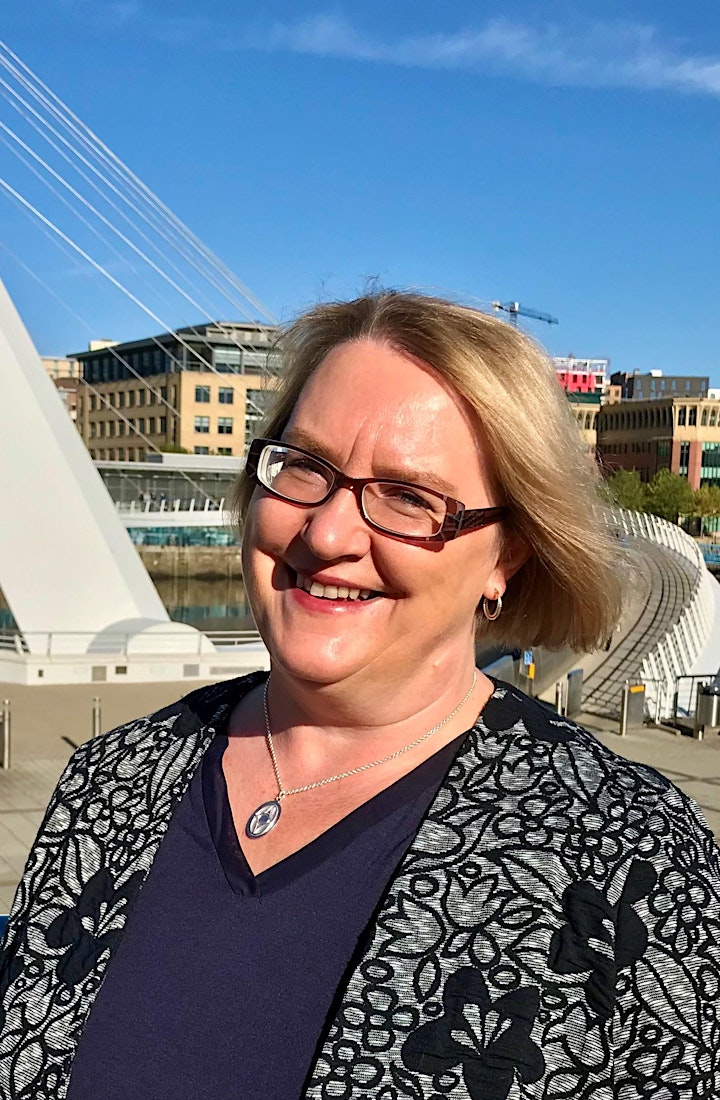 Welcome 09.30 - 10.00
Stephanie Davies, CEO, Laughology
Over the past two decades Stephanie has gained an unsurpassed reputation for designing and delivering interventions for top-performing teams in various settings and is recognised as one of the UK's leading voices in happiness and engagement in organisations.
Company founder and CEO, Stephanie has developed Laughology into the nations most talked about training and development provider. She has worked on innovative projects and events in the private and public sector. Her wide sector knowledge and consulting experience on all levels means she's in high demand. Stephanie's creative and rounded approach to engagement, creating the right culture, happiness at work, continued development, culture change and transformation and customer loyalty drives success not only with the organisations she works with but at Laughology too.
Stephanie's unique combination as an award-winning comedian and her expertise and knowledge in psychology and business makes her one of the most sought-after speakers on the business and after-dinner circuit. She also uses her knowledge to provide consultancy and training programmes for some of the top exec teams in the country, working with well-known blue-chip organisations and government parties. More recently her passion for engaging people in conversations about creative working practices and leadership has proved successful, with companies like O2, Virgin, Natwest and Vodaphone to name a few adopting some of Laughology's unique approaches. In 2016 Stephanie was invited to the International Positive Psychology and education conference in Dallas to speak alongside Dr Martin Seligman and Sean Achor. Her client list includes First Direct, Department of Health, giffgaff, EE, and O2, Virgin to name a few. She is passionate about developing organisations and communities where people come first. On top of her busy schedule, Stephanie has a regular column in Training Journal and often contributes to National press, she is often asked to contribute to popular television programmes, such as The ITN news expert for humour, happiness and health, BBC's Heaven & Earth and is a regular on BBC Radio too. Her book Laughology, Improve your Life with the Science of Laughter has received excellent reviews on Amazon, The Guardian book site and Watkins book review.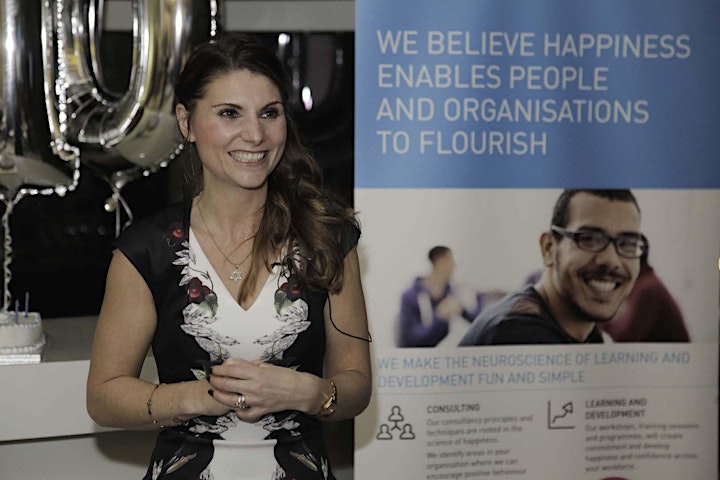 Inquire 10.00-11.00:
This session will provide attendees with the opportunity to ask questions and learn from Senior Professignals working and living in the North East. The session will be hosted by Stephen Davies, along with a panel of professionals.
Panel Members
Lynn Perry, People Director at END
Lynn is accountable for developing and delivering the strategic people plan, supporting business growth and creating a great place to work for everyone focusing on the people experience through the entire employee life cycle. Lynn is a Fellow of the CIPD, an Executive Coach and holds a Certificate in Neuroleadership. Lynn has over 25 years HR experience working and has led complex business transformational change programmes around cultural and behaviour change, reward and recognition, leadership development and employee engagement. Lynn's passionate about learning and supporting people to reach their potential.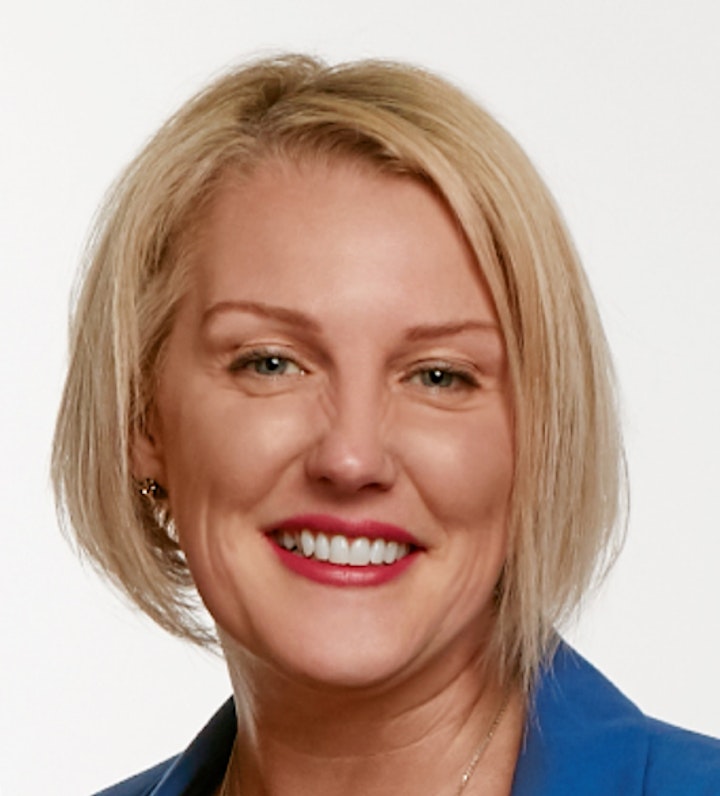 Susan Fulton, Director of People, Home Group
Susan has worked across the UK and Europe working in Operational roles and all areas of the HRD colleague life cycle in the public and private sector. Passionate about change, inclusion, how colleagues can influence to make their contribution even more effective. Particularly energised by the brilliant north east HRD talent we have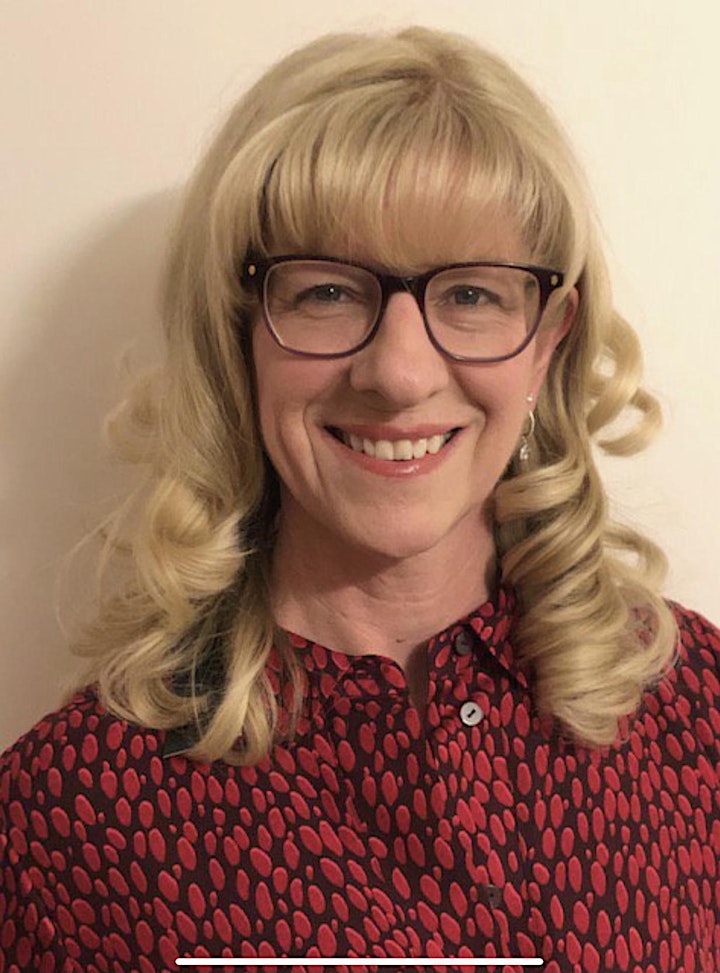 Li Xue, HR & Finance Director, TDR Training Ltd
Li Xue is the HR and Finance Director at TDR Training Ltd. Li set up the Human Resource Management system for TDR and has been involved in a number of management roles within the organisation, including Quality Assurance, Company Secretary, Matrix assessment, Safeguarding and Prevent. Restructuring the department in 2016 Li provides leadership of the Finance function to ensure secure and robust financial management for the business. Li has a Master degree in International Human Resource Management and started the Accountancy and Taxation Professional Apprenticeship in September 2020.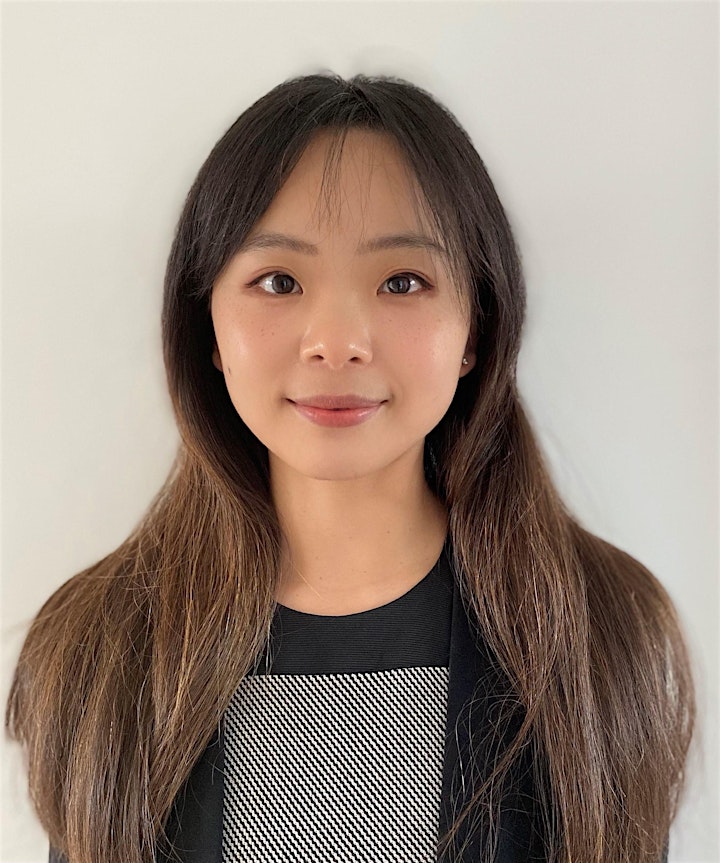 Dawn Ward, Head of People & Culture, Waterstones
Having worked in Manufacturing since Graduating, moving to Technology has been an interesting change. I love being in a people focussed role, in an organisation that puts people first; that's what gets me out of bed in the morning. Aside from being passionate about people and collaboration, my desire to help shape the way we work, striving to ensure HR are true partners to any successful organisation is something I hope to continue for many years to com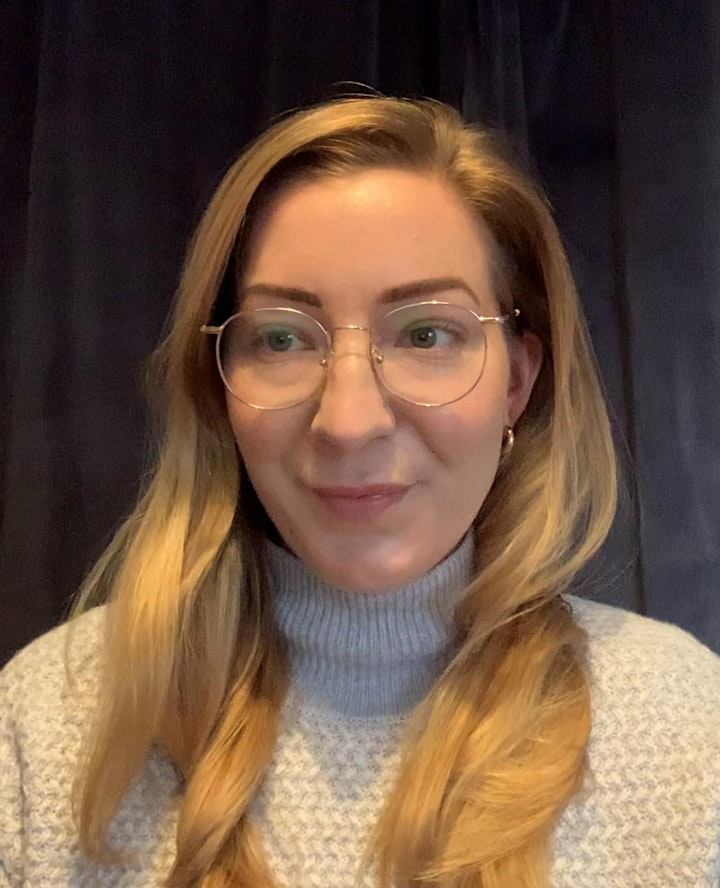 Paula Jones, Head of People, Leighton
I'm Paula Jones, Head of People at Leighton. I've worked in HR for nearly 25 years and love what I do! My role is varied, I'm in a standalone role, so have the opportunity to get involved in Reward, Learning and Development, Career Progression, Engagement, etc. I'm responsible for creating Leighton's People Strategy and the goals that will support our business to doing administration. My role is critical in attracting, retaining and rewarding the best talent, especially in such a competitive marke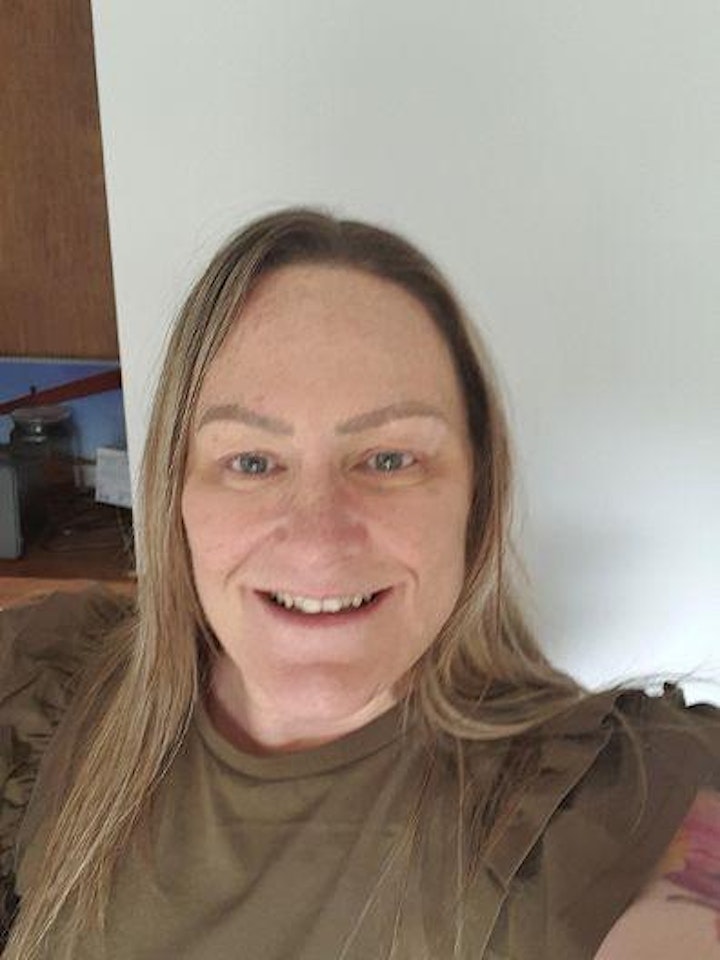 Dan Goad, People and Capability Director, Insolvency Service
Dan has had a varied career in HR, following up a degree in Psychology and MA in Human Resource Management with roles in BAE SYSTEMS, the BBC, HMRC and most recently People and Capability Director for Insolvency Service. Dan is an accredited coach and has experience across all areas of HR.
Gareth Whalley, Global Director D&I, The Coca-Cola Company
Gareth describes himself as a human being with passions for language, beautiful design, and making working lives better. He has spent 20 years in generalist and specialist HR leadership roles in various UK and multinational organizations. He joined The Coca-Cola Company in 2014 in Total Rewards, and moved to the Global Office of Diversity, Equity and Inclusion in 2019. He's focused on inspiring a sense of inclusion, belonging and connection among the company's 18,000 employees worldwide. Gareth is principled, values-driven, and a strong relationship builder, but he is also determined to help people not take everything so seriously!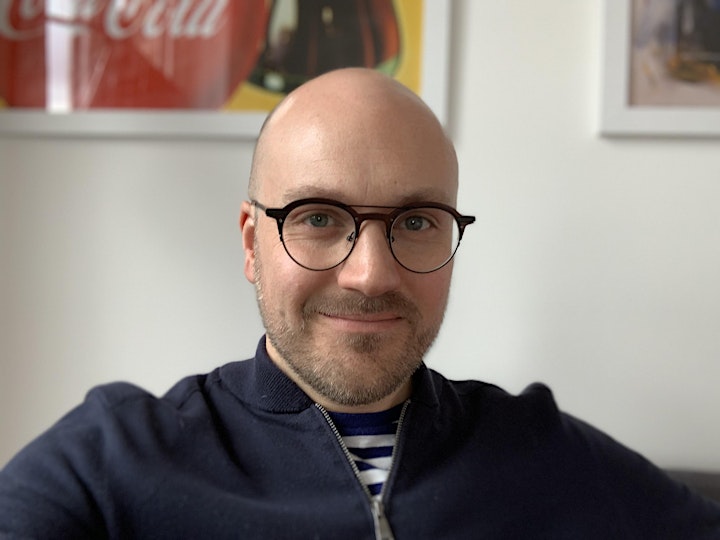 Break and Sponsor breakout room session 11.00-11.30
First round of CIPD NE Awards 11.30-11.45
Aspire 11.45-12.45:
This session focuses on the North East regional ambition. Hear from the organisations that are championing the region and working hard to build opportunity and profile. In this session you will hear some of the key plans and aspiration along with views on the role of the People Profession in meeting the ambitious goals and plans.
This session has presentations followed by a Q&A, with the following speakers:
Helen Dalby, Audience and Content Director, Reach
Helen Dalby is audience and content director for Reach plc in the North East, Yorkshire and Humber, and edits Reach's North East portfolio of newspapers, the Chronicle, Journal and Gazette.
She was born and raised in Newcastle, where she lives with her husband and ten-year-old son.
She joined Reach in 2007 to work on the launch of ChronicleLive and since then has overseen its evolution into the region's biggest news website.
She's also a strategic board director for the NewcastleGateshead Initiative public-private partnership and chair of the board of trustees of the Chronicle's Sunshine Fund charity, which funds life-changing equipment for children with disabilities in the North East.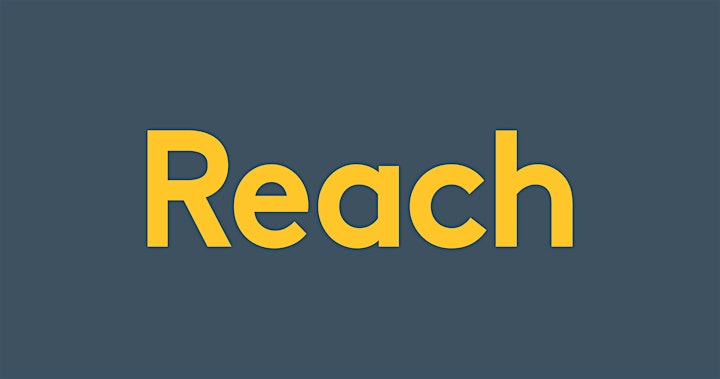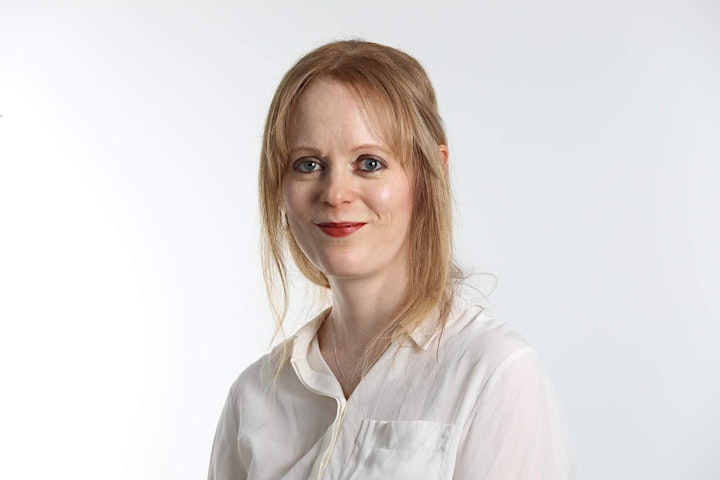 Phil Jackman, Director, Dynamo North East
Phil has over 30 year's in senior management in Information Technology, both in the private and public sectors, implementing systems across Europe and leading on the Digital Durham programme, which improved broadband access across ten local authority areas in the region. Since 2017 he has run his own consultancy firm, Guerrilla Working, helping businesses to align their technology strategy with business needs. He is also a director of Dynamo North East, working to grow the tech economy of the region, the North East Initiative on Business Ethics and the UK Cyber Cluster Collaboration.
Phil has a strong regional focus and has been chair of the Society of ICT Managers, the North East ICT Managers and a board member of the North East Business Resilience Centre. He was born in North Shields and is the author of two books on the future of business.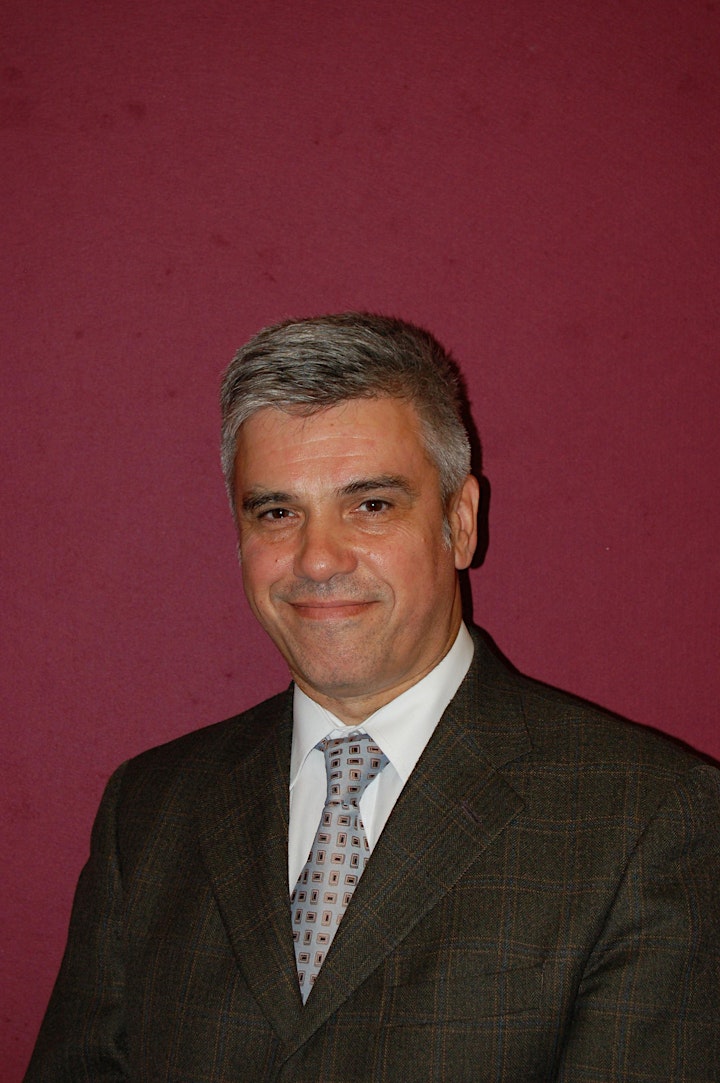 Jonathan Lamb, Chief Executive, Entrepreneur Forum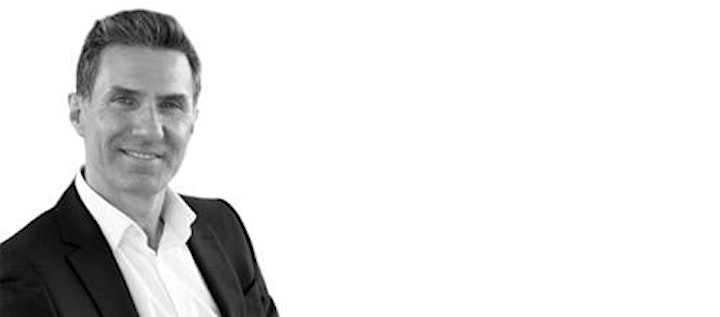 Colin Bell, Business and Sector Growth Director, North East LEP
Colin Bell is Business and Sector Growth Director at the North East LEP and holds an MSc in Small Business Development from Teesside University. Colin has scaled an exciting technology-based businesses and created business growth, supply chain and sector development tools which have been used in more than 20 countries. Colin now focuses his time on developing the North East's Business Growth and Sector Development ecosystem alongside several business interests.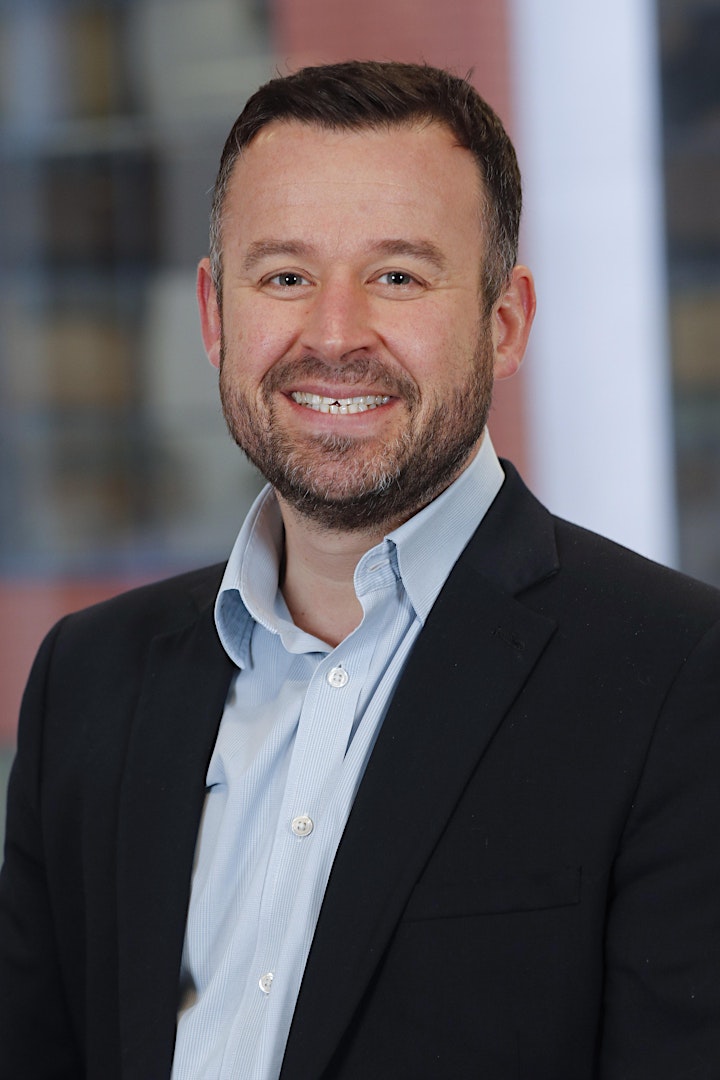 Break and Sponsor breakout room sessions 12.45-13.15
Second Round of CIPD NE Awards 13.15-13.30
3 x awards announced
Rewire 13.30-14.30:
This session will offer knowledge and skills that can support Professionals in our changing ways of work. Expert insight will be offered along with practical tips and resources to help inform practice.
This session will have 3 facilitator lead skills sessions, with professionals from the following organisations:
Arianna Quintana, Microsoft
Work better together with Microsoft Teams
Get started with Microsoft Teams and learn how it provides everything people need to come together to get work done, all in one place. This session will show you the fundamentals needed to navigate Teams, get your team up and running, and start having conversations.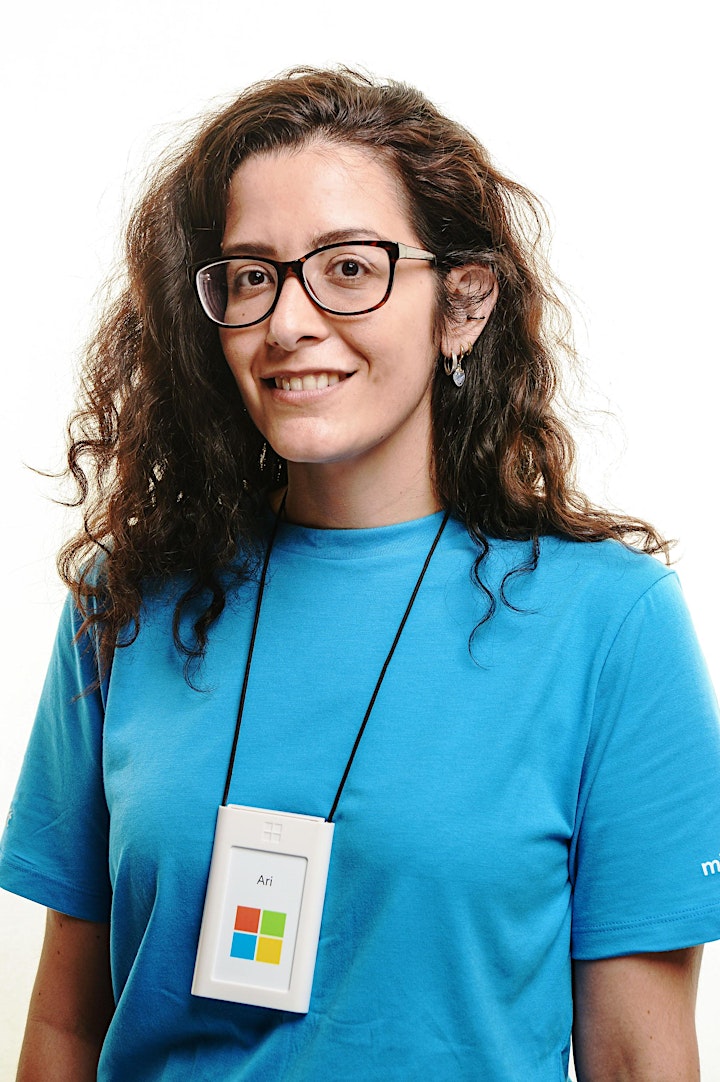 Media Works
Positioning Internal Brand Culture Through Digital
Over the last year, the workplace has become truly digital, employees are communicating and collaborating in unprecedented ways.
To accurately reflect the changing work experience, businesses must continue to use digital as a tool to reflect changing brand cultures and effectively implement a digital workplace strategy capable of driving true cultural change.
Mediaworks brand experts discuss the tools and best practise to consider when aligning marketing and culture, creating internal brand champions and monitoring the perception of the business within.
Mediaworks is one of the UK's leading independent digital marketing agencies. They provide multi-award-winning digital solutions for the leading North East businesses and across the country, delivering commercial-first, data-led creative and digital transformation strategies suited to your needs.
Becca Tredget, Head of Strategic Planning, Media Works
Becca is a keen strategic planner having worked with some of the nation's best-known brands, including Ribena, HARIBO, The Co-operative Bank, Perrigo and GSK. She has a strong understanding of content, media and channels so provides a holistic view rooted in insight.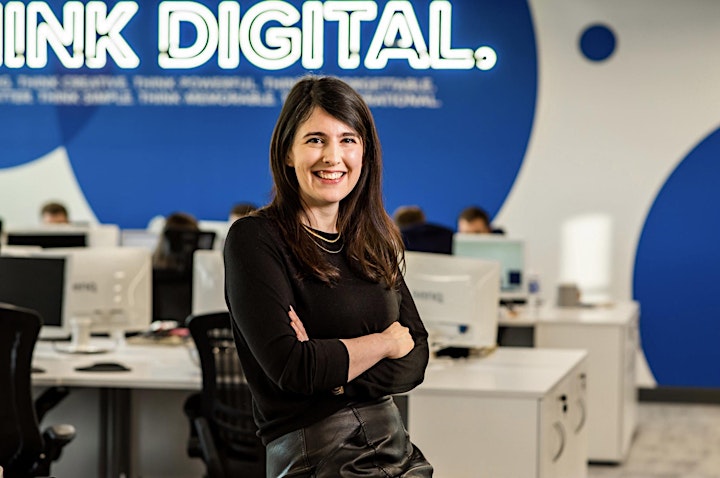 Paul Mallett, Managing Partner, Media works
Paul has worked at the forefront of online marketing since its inception. With extensive experience spanning over 25 years, Paul has led the creative and strategic activity on a host of innovative and award-winning campaigns for some of the world's best known organisations and brands, including GSK, Perrigo, Jet2, Met Office, First Direct and BBC.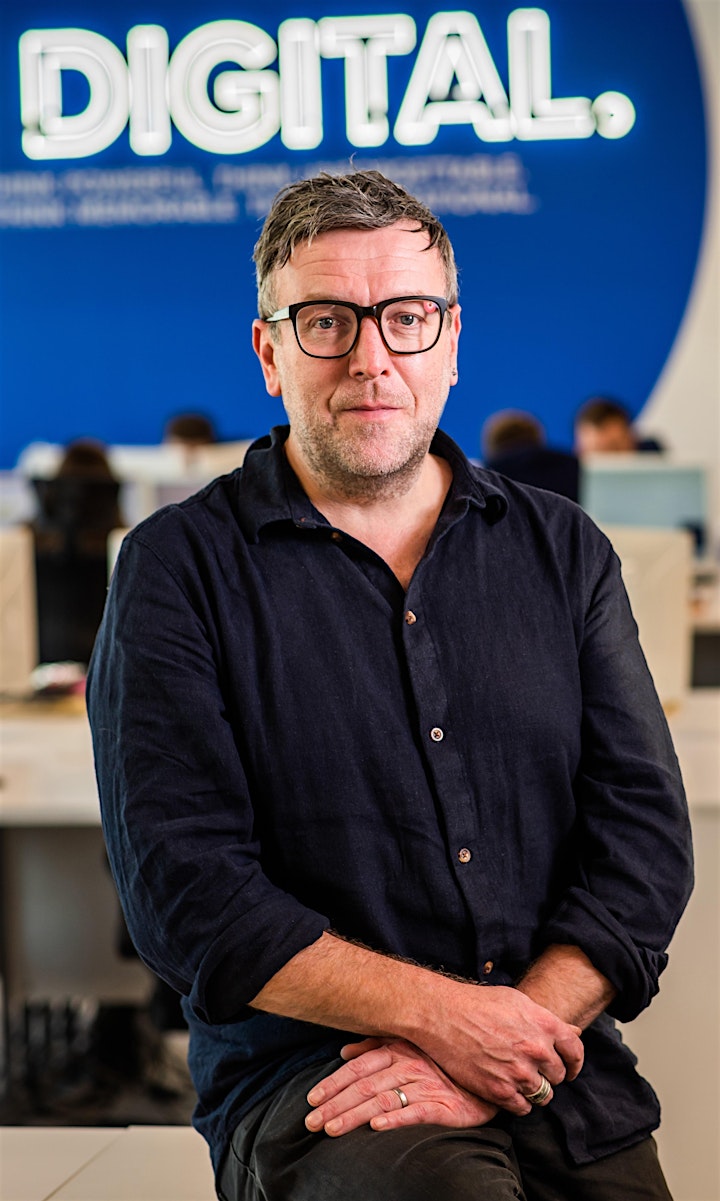 Charlotte Angus, Coaching Ninja
Digitally Human – creating connection and engagement through the screen
More than ever we are connecting in the virtual world – in one to ones, group meetings and large scale events. These tools all enable home working and virtual collaboration, opening opportunities to wider talent pool and more diverse audiences. But there are disbenefits – we have carried artefacts and habits from the physical world of meetings and events and tried to repeat them in the digital world. We are also seeing "Zoom Gloom"; fatigue caused by reducing visibility of key non-verbal cues, interrupting the usual social etiquette around group interactions and ramping up visual stimulation through media and many faces moving around on screens. In effect we are 'digital toddlers' – we have the basic skills but there exists a rich opportunity for us to grow and develop our skills in how and when we use the range of tools available.
In this session Charlotte will share her learnings from her own experience (the good, bad and ugly) of leading the pivot to a Digital Offer for the CIPD North East of England and hosting a range of events over the last year, combined with some of the best practice she has experienced from others to navigate some of the challenges and create virtual spaces that compete well with in-person events for connection and engagement. Charlotte's passion is to create spaces and opportunities for individuals and teams to grow and thrive. Her main area of focus is working with leaders and professionals to develop their ability to lead well. Reflecting on her own experience as a People and Change leader Charlotte recognises both the privilege, and the responsibility leadership brings in enabling performance of teams and the organisation. There is no one right way to lead, as a qualified coach Charlotte works with both individuals and groups to help them explore and understand their operating context to find their leadership 'style fit' so they, their teams and organisations thrive.
Charlotte has 20 years' experience in people development, psychometrics, consultancy and coaching working in the UK and internationally across a range of industries in the private, public and 3rd sector. A qualified Coach (CMI) and Change Manager (APMG), Charlotte is a member and active volunteer for both the CIPD and Association for Coaching, leading virtual events to support the development of people professionals in the UK.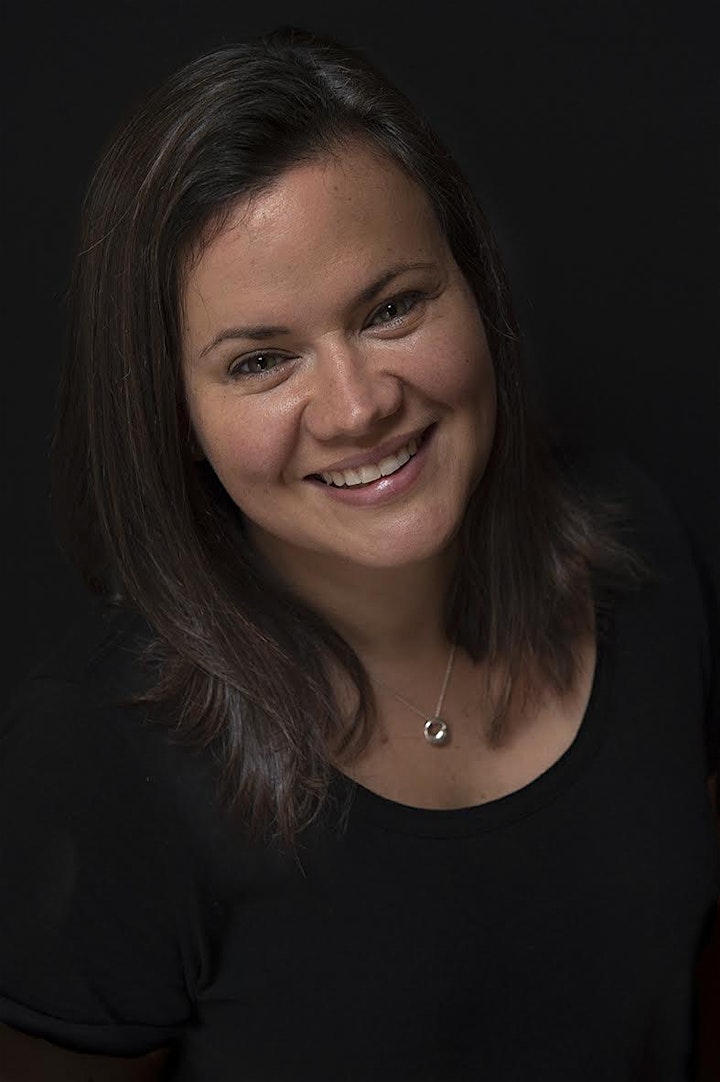 Break and Sponsor breakout room sessions 14.30-15.00
Third round of CIPD NE Awards: 15.00-15.15
3 x awards announced
Inspire 15.15-16.15:
The North East is thriving with top talent and sector leading thinkers. This session is about taking a growth mindset and hearing from a number of future focused inspirational speakers on what is on the horizon and beyond.
This session will consist of 3 presentations, with the following professionals:
Michael Capaldi, Dean of Innovation & Business at Newcastle University
Michael is the Dean of Innovation and Business at Newcastle University. He trained as a medical biophysicist, moving into industry in 1984, initially in research and development before moving into commercial roles and then into general management.
Half of Michael's 26-year career in industry has been spent working for large multinationals such as Ciba-Geigy, SmithKline Beecham and Nycomed Amersham, while the other half has been spent in entrepreneurial roles as chief executive of small venture-backed high-tech and biotech companies.
Michael has raised more than £60m of funding for SMEs, listed two companies on the stock exchange and had his fair share of M&A activity.
In 2010 he started working with universities to help accelerate their impact agendas, taking up the position of Dean with Newcastle University in 2018.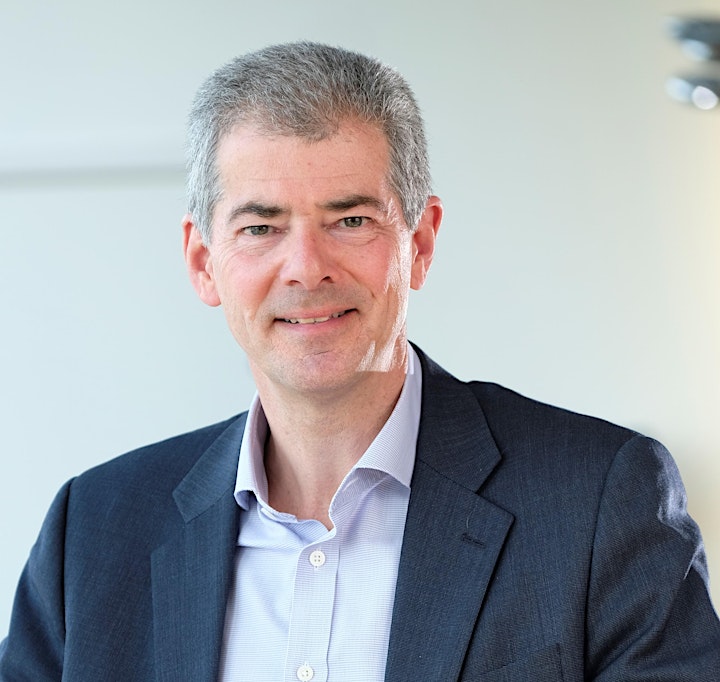 Rebecca Wilson, Rural Business Woman, Ingram Valley Farm
Work with Planet MarkRebecca Wilson is a Business Partner at Ingram Valley Farm near Alnwick. Rebecca runs the Planet Mark Sustainability Programme on the Farm. This year the farm has received Planet Mark Certification for the second year running! Rebecca drives an electric vehicle for trips to Newcastle University, Northumberland National Park and Environment Land Management Meetings and was also in charge of the business switching their website to a green website hosting platform with Erjjio Studios run by 100% renewable energy. Erjjio Studios plant a new tree each month on behalf of the company with the Eden Reforestation Project. More than 200 million trees have been planted across their project regions of Ethiopia, Haiti, Indonesia, Madagascar and Nepal, creating more than 2 million days of employment for villagers. Ingram Valley Farm has also planted over 1400 metres of hedgerow this year on the farm.
Importance of Sustainability and the EnvironmentThe importance of sustainability and the environment has never felt so important especially for wellbeing during the pandemic. With the Planet Mark Rebecca has embedded the United Nations Sustainable Development Goals into the business on all technical platforms. A Syrian family who arrived in Amble in December 2019 and were then confined to their home for almost a year because of Covid restrictions emerged to spend a day at Ingram Valley Farm after lockdown restrictions had eased. The invitation was extended by Rebecca after hearing of how the family, Sawsan and her children Ahmad and Amira had escaped war torn Syria only to then spend six years as refugees in Lebanon. They were then brought to the U.K. by the United Nations on a government resettlement scheme, but trying to form a network of new friends and contacts had proved difficult because of the pandemic. During the visit the family was able to practise their English, and to see the farm's herds of Aberdeen Angus cows, sheep and red deer. They bottle fed the orphaned lambs before heading out with Rebecca and her husband Ross into the fields to deliver food to the deer grazing on the Cheviot Hills. Despite the bracing winds the family was able to experience finally the beauty and hospitality on offer in the North East. The farm is now collaborating with Patrick Norris of Footsteps Northumberland and with whom they share the same passion for making the countryside as accessible as possible, connecting people to nature to help and support mental wellbeing.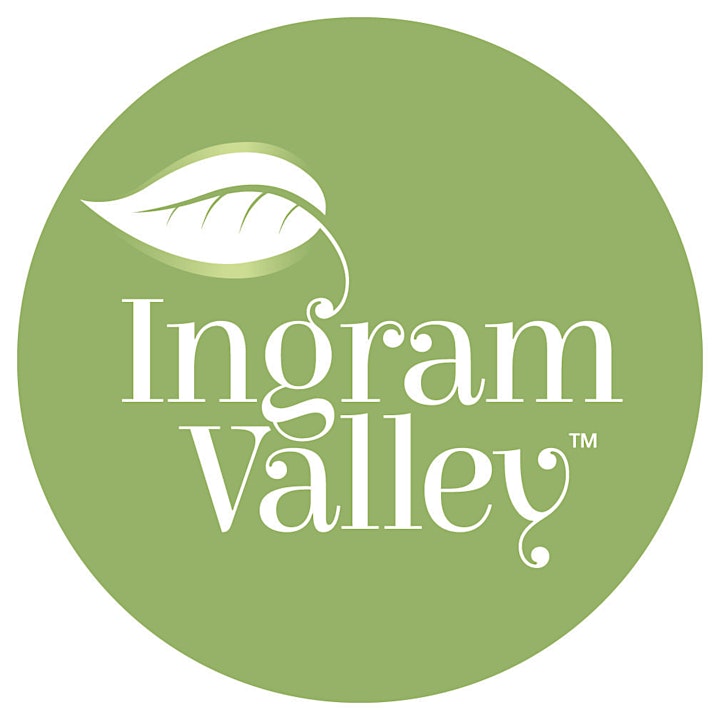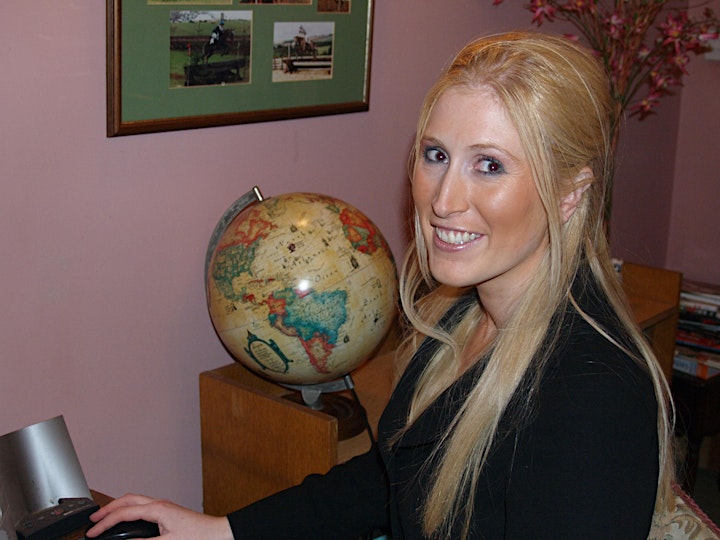 Herb Kim, Founder of the Thinking Digital Conference and TEDxManchester
Originally from Brooklyn, NY, Herb is best known as Founder of the long-running Thinking Digital Conference which will celebrate its 14th Anniversary in 2022.
In addition to Thinking Digital, Herb is the Founder and Director of TEDxNewcastle as well as TEDxManchester and TEDxLiverpool. He is a Trustee for the Sage Gateshead Music Centre and serves on the Digital Steering Group for the North East LEP. He was the 2019/20 Goldman Visiting Professor of Innovation & Enterprise at Newcastle University Business School and was the Founding Chairman for Tech North. In 2014, Buzzfeed included Herb on its list of "Geordie Heroes". In 2011, Wired Magazine included Herb as one it's Wired 100 top tech industry influencers. In 2010, The Guardian named him as one of its Top 100 most influential media figures. In the same year, CIPR North East recognised Herb its "Communicator of the Year". Herb earned his MBA from the Wharton School of Business in Philadelphia and his undergraduate degree from Princeton University. He moved to the UK in 1997 and is currently based between Liverpool, Manchester and Newcastle. He's a proud father to a 15yo daughter.
Follow Herb on LinkedIn here.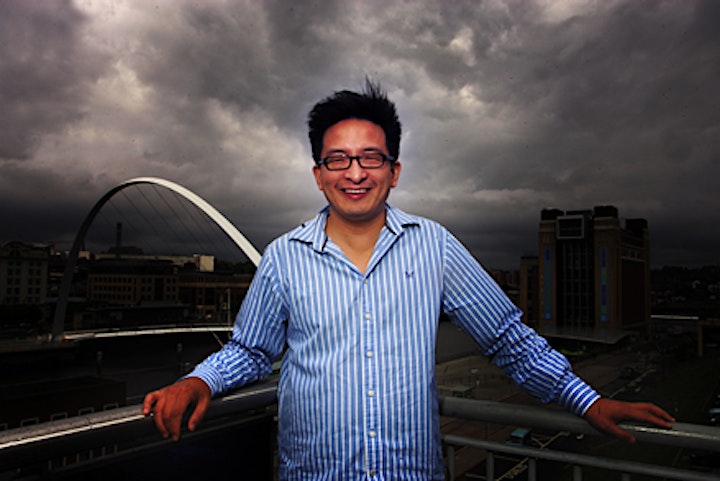 Fourth round of CIPD NE Awards 16.15-16.20
Team of the Year Award
Stephanie Davies, Laughology to close 16.20-16.30
Award Sponsor Breakout Sessions
(held during break times)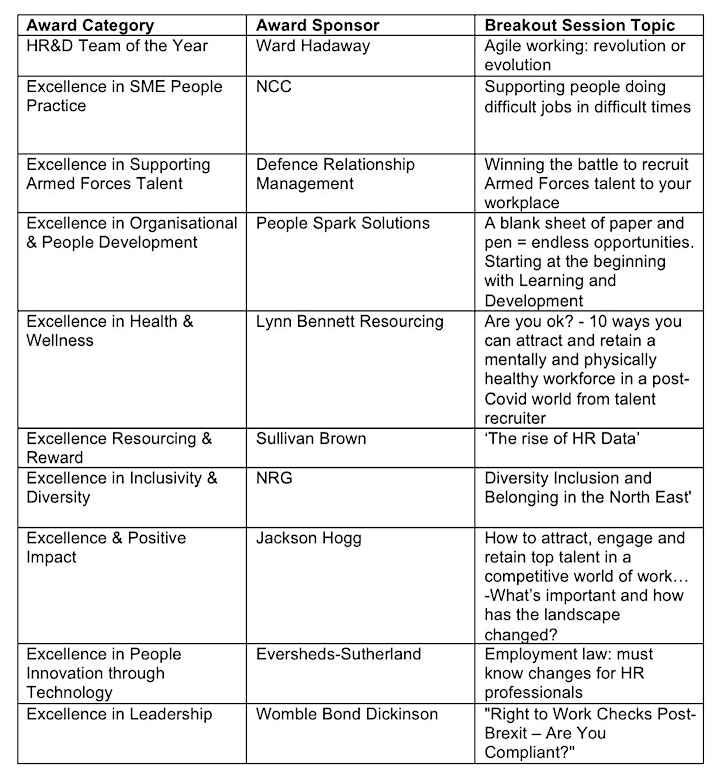 Please note:
To provide a safe and secure environment we will be using the waiting room function on Zoom to ensure only those booked on to the webinar are in attendance.
Joining instructions for this webinar will be sent to you via Eventbrite at intervals of 2 days, 2 hours and 10 minutes before the event, please check your contact details are up to date on Eventbrite to receive these emails, and keep an eye on your junk folder in case they arrive there.
The chat, video and audio functions will be used during these session, so just be mindful of the login name you use and information you share and ensure you are happy for other people to see/hear this.
Professional photography and video production may be taking place at the event, and these images and videos may be used on future promotional materials for CIPD.
By attending the event, you are giving your consent for your image and recording to be used on any CIPD post event or promotional materials.
Space for this session is limited, if you find you are unable to attend the webinar for any reason, please do cancel your booking so that we can free up space for any last minute bookings.
CIPD North East of England do not pass on any member data collected as part of the booking process to speakers or sponsors.
The CIPD North East of England Branch does not endorse the views or any of the goods and services of speakers and sponsors of our events.
Organiser of CIPD North East of England Recognising and Celebrating HR&D 2021