Psychological Safety and the impact on Leadership, and the North Yorkshire CIPD Branch Annual Meeting
About this event
Psychological Safety and the impact on Leadership, and the North Yorkshire CIPD Branch Annual Meeting
Open to CIPD North Yorkshire Branch Members.
We will be holding the North Yorkshire Annual Meeting at this event, the branch formal proceedings will begin at 5.45pm and our special speaker is expected to begin her talk at approximately 6.20pm.
About the event
Psychological Safety and the impact on Leadership - Juliette Alban-Metcalfe.
Psychological Safety is an increasing popular concept that is unfortunately often misunderstood. In this webinar we will explain what psychological safety actually does mean and outline the many benefits that it brings to individuals and organisations. We will also describe how leaders can enable psychological safety in their teams through their day-to-day behaviours.
Whilst the success of the vaccination programme and the anticipated freedoms from lockdown bring hope for the semblance of a return to a 'new normal', leaders must also prepare their teams to be adaptable and resilient to meet the inevitable, unforeseen disruption in the weeks, months, and possibly years to come.
The case for needing to make the working environment – whether physical, virtual or hybrid – 'psychologically safe' has never been stronger.
The enormous challenges facing organisations in this Covid-world make it essential that they not only protect employees' wellbeing, but also encourage and support teams in being able to work collaboratively, realise the benefits of diversity, adapt rapidly, solve complex problems, and innovate.
A critical factor emerging from research into high-performing teams is the concept of 'psychological safety', which has been described by a leading academic in the field, Harvard Professor Amy Edmondson, as: "a belief that one will not be punished or humiliated for speaking up with ideas, questions, concerns or mistakes." Basically, it is a belief shared within a team, that you can be yourself, and are respected and accepted as such.
As organisations experience unprecedented challenges in manoeuvring through the disruptions and uncertainties of the effects of the pandemic, they must place the morale and wellbeing of all their employees centre stage, not simply on moral grounds, but because they are the very means of achieving success. The evidence is clear that a culture of psychological safety provides a rich environment for generating ideas, innovation, learning, sharing information and expertise, flexibility and agility in response to change.
Since leaders, particularly those in the most senior positions, either create or inhibit such a culture, this approach is central to how they must lead. What is needed are simple and, to a large extent, common-sense behaviours, but at the same time they are the enactment of essential values, beliefs and attitudes of managers.
Sadly, these behaviours are far too often missing in the culture of organisations. Our evidence suggests that they can, however, be learned. Going forward, organisations should both ensure that they are embedded in the DNA of what is expected of leaders, and provide leaders with the opportunity to reflect on and develop the extent to which they enact these behaviours. Through this, a true culture of psychological safety can be created so that individuals, organisations, and the customers or communities they serve can thrive.
About the speaker
Juliette Alban-Metcalfe, MSc, MPOD, CPsychol. Chief Executive, Real World Group
Juliette, voted No 7 most influential HR Thinker by HR Magazine, is a Chartered Occupational Psychologist and CEO of Real World Group (a University of Leeds spin-out company). She has helped establish Real World Group's assessments of Engaging Transformational Leadership, based on uniquely proven research involving tens of thousands of people globally. She consults up to Board level with organisations worldwide.
Juliette has authored a number of articles in practitioner and peer-reviewed journals, as well as book chapters on leadership, teamworking and diversity & inclusion. She is currently undertaking a doctorate exploring effective leadership of hybrid teams.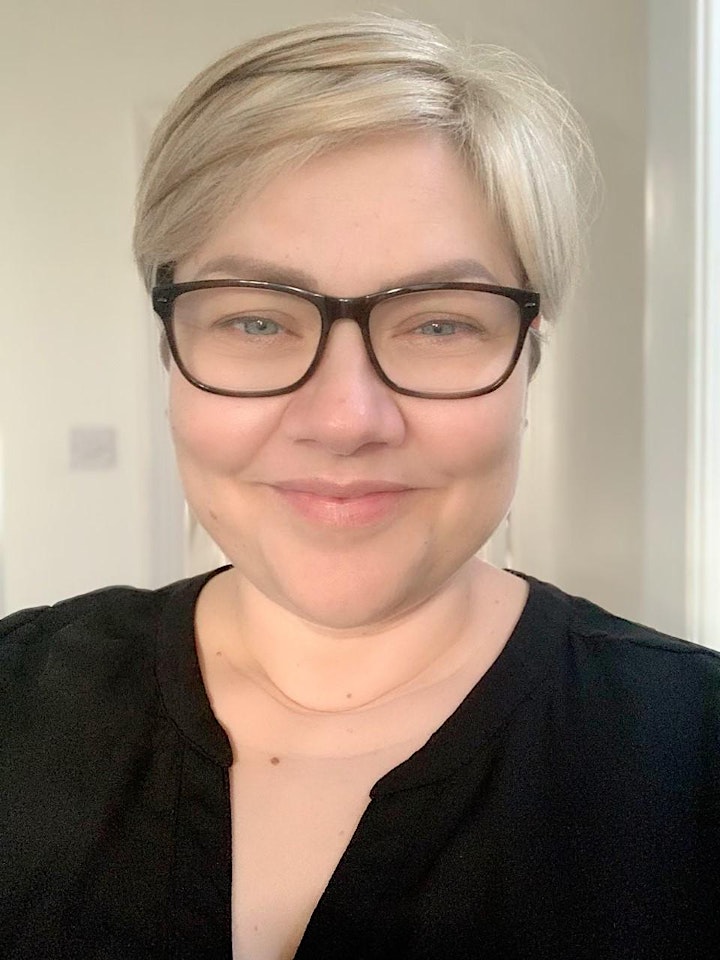 Please Note:
Zoom details will be shared with all those registered, 2 hours prior to the event, via an email from Eventbrite, there is no need to sign in to your Eventbrite account at this time, just click on the Zoom link attached.