Description
Join us for an intimate afternoon book signing with Madeline Miller for her extraordinary novel Circe. The paperback edition of this spellbinding book is published April 1st.
"This is as close as you will ever come to entering the world of mythology as a participant. Stunning, touching and unique." –Margaret George
Maximum of two places per booking please. We kindly request that you only book if you full intend to come. A free siging limited to just 50 people. If the event is full there is limited space on the waitlist.
Circe
In the house of Helios, god of the sun and mightiest of the Titans, a daughter is born. Circe is a strange child – not powerful and terrible, like her father, nor gorgeous and mercenary like her mother. Scorned and rejected, Circe grows up in the shadows, at home in neither the world of gods or mortals. But Circe has a dark power of her own: witchcraft. When her gift threatens the gods, she is banished to the island of Aiaia where she hones her occult craft, casting spells, gathering strange herbs and taming wild beasts. Yet a woman who stands alone will never be left in peace for long – and among her island's guests is an unexpected visitor: the mortal Odysseus, for whom Circe will risk everything.

So Circe sets forth her tale, a vivid, mesmerizing epic of family rivalry, love and loss – the defiant, inextinguishable song of woman burning hot and bright through the darkness of a man's world.
"The Orange prizewinner Madeline Miller reimagines Circe, the witch from The Odyssey. In Miller's retelling Circe is a suitably bolshie character who is not going to be bossed around by men. The writing is beautiful" – The Times
"An epic that's also a page-turner" – i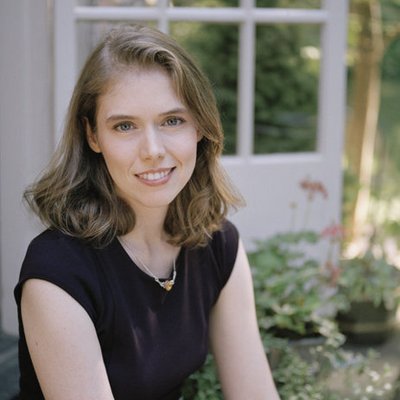 Madeline Miller grew up in New York City and Philadelphia. She attended Brown University, where she earned her BA and MA in Classics. She has taught and tutored Latin, Greek and Shakespeare to high school students for the past twenty years.
She has also studied at the University of Chicago's Committee on Social Thought, and in the Dramaturgy department at Yale School of Drama, where she focused on the adaptation of classical texts to modern forms.
The Song of Achilles, her first novel, was awarded the 2012 Orange Prize for Fiction and was a New York Times Bestseller. It has been translated into over twenty-five languages including Dutch, Mandarin, Japanese, Turkish, Arabic and Greek. Madeline was also shortlisted for the 2012 Stonewall Writer of the Year. Her second novel, Circe, was an instant number 1 New York Times bestseller, and won the 2018 Elle Big Book Award. Madeline's essays have appeared in a number of publications including the Guardian, Wall Street Journal, Washington Post, Telegraph, Lapham's Quarterly and NPR.org. She currently lives outside Philadelphia, Pennsylvania.