Description
Circo Make a Den & Play
£5.00 per child 1 year upwards.
Come with your friends and build a den at Magical Circus. A fully imaginative play session in the Circus Hall combined with the Fantasy Play room to make it a pure play pleasure. Blankets, chairs, cushions and torches plus plenty of fun toys supplied for the sessions.
Limited places, so we recommend you book to avoid disappointment.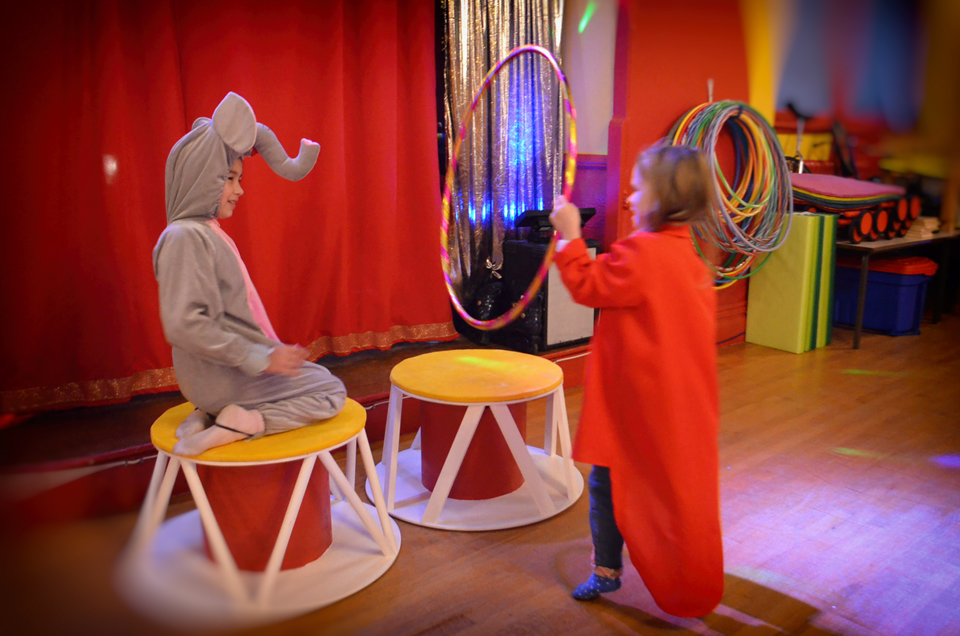 No outside food or drink permitted at Magical Circus.

Kiosk or Café will be open during activities or events to purchase refreshments, light snacks and treats.
Please note, during the school holidays, the usual fruit and drink for children and tea or coffee for adults will not be included in the Family Circus Workshop or Heels-on-Wheels Disco.

Also tickets avilable in advance at the door at the present time cash only please.
Please note for access and other important stuff:

All our community activities have limited spaces for health and safety and insurance purposes and entrance is first come, first served at the present time. If you are buying your tickets in advance here, your space will be reserved. If you wish to book a slot in advance and pay in cash on the day please do not hesitate to contact us.
Entry during activities
Doors will be open for 10 minutes before each activity time slot, 30 minutes for the shows. They will then be closed for children's safety. You will be allowed to enter once you have called the mobile provided outside the venue and when we are available to attend to you. For shows you will be permitted to enter during the interval which is scheduled 40 minutes in to the show. If you need to leave early you must notify Melanie or Angelo at the beginning of the session for the Fire Safety Register.
Food during activities, parties and events.
We operate inline with most venues so please no outside food or drink allowed with the exception of re-usable bottled water. Refreshments available from the Kiosk or Café. We do not have a refuse service to keep costs down, so water bottles must be taken home.
Disable access and lift
Unfortunately at the present time, there is no wheel chair access to the first floor (our venue) or disabled toilets. If you require assistance bringing a wheelchair upstairs, this can be arranged. We have grab bars in one of our male toilets and would arrange for sole, private use of the male toilets for anybody in a wheelchair. Our services are also available to hire off-site, please do not hesitate to contact us for further advice.
Prams and buggies
For guests who cannot avoid bringing prams to Magical Circus, we have some space available at the foot of the stairwell but prams are left at the owners risk. Under no circumstances do we accept responsibility for loss or damage to prams left here. We also have space available within our venue and can help bring prams upstair, if required, please buzz at the bottom of the stairs and the cuckoo will let us know!