Circular Economy Club (CEC) "Circular Economy on the Circle Line Tour"
Description
The Circular Economy Club have joined forces with existing Circular Economy businesses and initiatives to create an "open house" tour that follows the Circle Line for Circular Economy Week London.
We will start the day at 9.30 with our first visit. Our tour will be: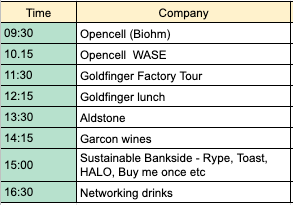 The ticket price includes a light lunch and guided tour.
Please sign up and upon registering you will get the full agenda for the tour.