Should Norwich become a 'circular city'? How is circular thinking already represented in our economy?
About this event
Microsoft Teams meeting
Join on your computer or mobile app
Click here to join the meeting
Our familiar, linear economic system, in which raw materials are processed into goods, used and then thrown away, is fundamentally flawed. True sustainability requires that our waste build capital, that instead of ending up in the landfill, the products and components we buy and use ultimately go on to either enrich our environment (think compostable or biodegradable) or be returned and renewed, regenerating their resources. Obvious challenges include redesigning products to fit this model, as well as rethinking traditional ideas of ownership. However there are already companies that are adopting this way of working.
In this seminar, the Norwich Good Economy Commission is delighted to host three speakers who can address this issue from different perspectives. First we will hear about the important role cities are able to play in facilitating the transition away from a linear, extractive model. We'll then hear about the work the Glasgow Chamber of Commerce is doing with their local business to enable them to innovate and re-design their products and services, often gaining a competitive advantage by adopting a circular model. Our third speaker will present on some of the good work already happening here in Norwich and what we might learn from those successes.
Finally we will open the floor to the audience in an extended Q&A.
Please see below for speaker details. If you have any questions about the event, please contact samwest@norwich.gov.uk.
Speakers
Simon Gresset - Circular Cities Declaration
Cheryl McCulloch - Circular Glasgow
Victoria Felipe - Norwich BID, Upcycle Your Waste project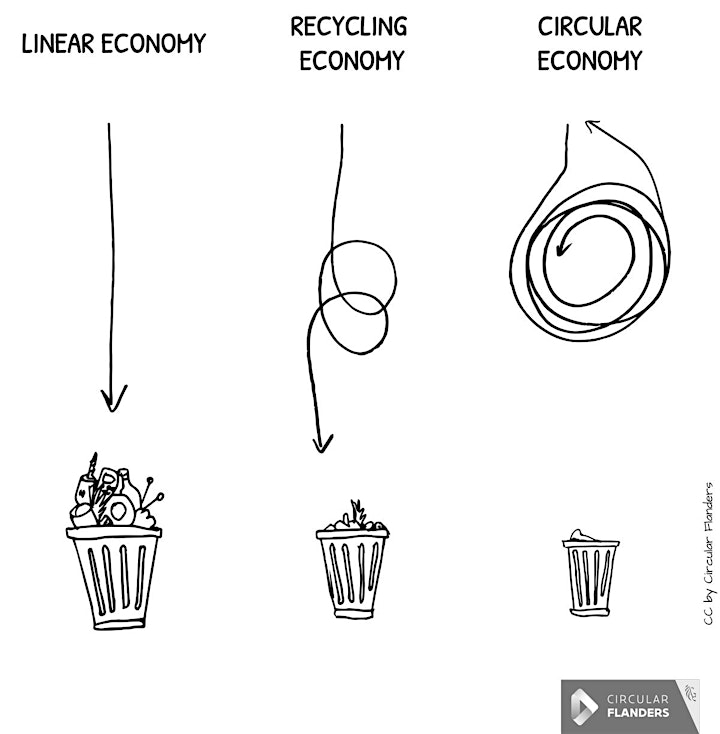 Organiser of Circular Norwich: Reinventing a Sustainable Local Economy