Description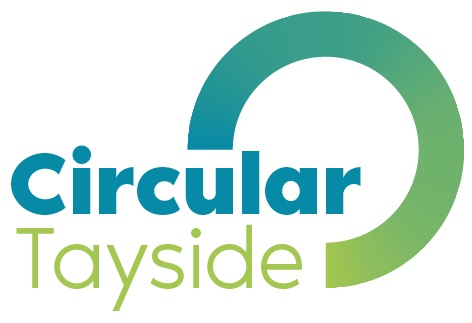 "Plastic: the Problem, Some Solutions & Potential Opportunities"
Please join us and Chamber Platinum Partner Binn Group, to hear about Circular Tayside and more about the huge problem plastic poses, then gain a fascinating overview of the pioneering work being undertaken at Binn EcoPark and Project Beacon, and how they have created some solutions to dealing with plastic. Finally, we will be taken on a driven tour around the amazing facility to see it for ourselves! This session aims to inform and stimulate discussion and thoughts on existing problems and solutions and also to highlight the substantial financial and business support available for related projects and developments so we hope you can join us.


0900 Arrival, registration, hot breakfast rolls, tea/coffee
0930 Introduction from Perthshire Chamber CE, Vicki Unite
About Circular Tayside & the "Plastic Problem"
About Binn EcoPark & Project Beacon and how they provide a Solution to some of the problems
Tour of Binn EcoPark and Project Beacon (situated beside the Beinn Inn)
1100 Close
BINN ECOPARK
As an established and growing circular economy focused resource management, renewable energy and eco-innovation centre, Binn Ecopark is a great place to do business.
Since the development of the Binn landfill site, which closed in September 2014, the Binn Farm site has expanded and diversified. This has included the development of two separate Material Reclamation Facilities (MRF) treating commercial, industrial and municipal waste, a 30,000 tonne per annum food waste anaerobic digestion facility, in-vessel and green-waste composting facilities, a residual waste Solid Recovered Fuel (SRF) facility and waste wood processing and storage facilities.
Supply chain partner

Development sites

Development partner

Project Beacon – Advanced Plastics Recycling Facility (A-PRF)
Planning consent has recently been secured for an Advanced Plastics Recycling Facility (A-PRF) combining mechanical and chemical plastics recycling systems, an energy from waste plant, and a four turbine windfarm.
This has culminated in Binn Ecopark being one of the most fully integrated resource recovery complexes in the UK, employing over 160 people and providing significant economic benefits and added value to the local economy.
Project Beacon
Project Beacon is a big solution to a big problem which combines existing and innovative mechanical and chemical recycling to create a world-first Advanced Plastics Reprocessing facility at Binn Eco Park, Perthshire. Beacon has been supported by Zero Waste Scotland, the Circular Economy Investment Fund (backed by Scottish Government and European Regional Development Funding) has just awarded funding of £1.7million in Perthshire. By locating state-of-the-art recycling technologies together, significantly more plastic is kept in the economy and diverted from landfill and incineration, contributing towards Scotland's ambitious recycling targets.
The Circular Tayside initiative is part of the Resource Efficient Circular Economy Accelerator Programme, which will invest £27million in Scotland in circular economy projects until December 2019. The Resource Efficient Circular Economy Accelerator Programme Fund is administered by Zero Waste Scotland on behalf of the Scottish Government. It is part-funded by the European Regional Development Fund (ERDF).
Zero Waste Scotland leads on delivery of the £73 million Resource Efficient Circular Economy Accelerator Programme, which aims to improve the economic performance of SMEs while at the same time reducing the impact of economic activity on the natural environment, supporting Scottish Government and EU policies.