Event Information
Refund Policy
Contact the organiser to request a refund.
Eventbrite's fee is nonrefundable.
Networking Meet Up with BWi in Cirencester at Ingleside House
About this Event
Join our BWi, networking Meet Up. The ideal opportunity to grow your business contacts, gain business support, find collaborators and forge lasting friendships – all in an informal setting.
With NO subscription, NO joining fees, and NO membership fees.
You can attend as many BWi networking meet ups that you like, anywhere in the country that they are held.
Cost: Only £10
Where: Cirencester, Gloucestershire
Venue: Ingleside House, 5 Beeches Road, Cirencester GL7 1BN
Time: 10:00 am till 12:00 pm
When: Every first Tuesday of the month.
Host: Claudia Unger
It all starts from 09:55 am, so grab yourself a cuppa. Then get ready for the introductions; the perfect opportunity to introduce yourself, and your business, to the group. Please note this is optional, so if you are not ready to talk in front of a group, there is no judgement whatsoever if you decide to opt-out.
Our Meet Up looks like this:
10:00 am – Welcome and host introduction
10:10 am – Members introduction, time to talk about yourself and your business.
11:30 am – Questions, guidance, support and advice. BWi updates
12:00 pm – Goodbyes
What can I bring to the event?
Bring leaflets, business cards, your products or just you. This is also a good time to connect on social media E.g. LinkedIn
What shall I wear?
This is an informal business Meet Up, smart/casual, you are connecting with potential new businesses.
Who do I contact if I have any questions?
If you have any questions at all please contact – info@businesswomenin.org
What is the refund policy?
There is a refund but only up to 7 days before the date of the Meet Up, this is unfortunately due to costs incurred. You can however pass your place to someone else if you let the organiser know by emailing the change of name to info@businesswomenin.org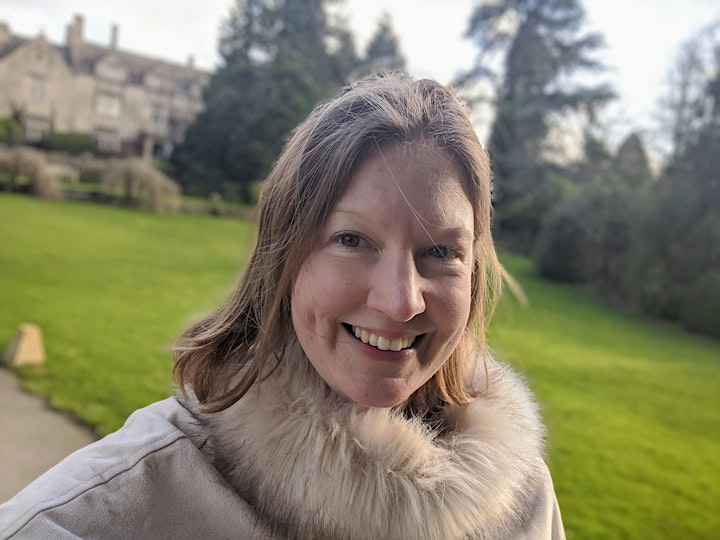 Meet the Host Claudia Unger
Company Name: Spell your Life
Email: claudia@spellyourlife.com
Website: https://www.spellyourlife.com/
Social Media Links
https://www.facebook.com/spellyourlife/
https://www.linkedin.com/in/claudia-unger-9b47a813/
https://www.linkedin.com/company/spell-your-life
https://www.instagram.com/spellyourlife/
Business Bio
Spell your Life is challenging the existing story of well-being. From one with an external focus for fixing things in the body or mind, to a Brand New Story where true well-being comes from within and happens when we connect with our soul. We're here to change the story of your unfulfilled dreams. A story that no longer needs to lead to stress, disappointment and disillusionment. Instead we show you how to create balance in your life, trust yourself and discover your place in the universe.
Personal Bio
I had a great job with an impressive title and a good salary – which really made me wonder about the word 'good' and how often it's used to describe something that isn't good at all. I had a lot of ideas, but they were never good enough or not presented at the right time. After a while I just felt frustrated and stuck. Nothing I was proposing was good enough or seen as beneficial for the company. At first, I tried to find fulfilment helping out at my local foodbank and I joined a running club. But I wasn't fulfilled and the money I earned didn't feel like 'good' money. So, I quit my job and started out as a consultant. I did some project work and wrote some papers. But I still felt as though I wasn't accepting my place in the universe. I had so many ideas whirring round in my brain of what I could, should and wanted to do – some were mine, most were not. One day a friend of mine suggested I have some coaching sessions and that's where I discovered what I'm best at: Helping people find their light within and let it shine. So, I set up Spell your Life and it's the best decision I've taken yet.
Date and Time
Location
Refund Policy
Contact the organiser to request a refund.
Eventbrite's fee is nonrefundable.