Description
What will happen in 2052? What ought to be done? And what should business do?
Professor Jorgen Randers, with the Cambridge Institute for Sustainability Leadership
17.15 – 19.00, Seminar Room 1.25, David Attenborough Building University of Cambridge, and live streamed via webinar.
Join us for a lecture and Q&A from Professor Jorgen Randers, co-author of the seminal Limits to Growth, and one of the world's leading thinkers on sustainability and business. The event will be live streamed via webinar for those unable to travel to Cambridge.
In this lecture, Jorgen Randers, Professor Emeritus of Climate Strategy at the BI Norwegian Business School, presents his forecast for the global future (from his book 2052 – A Global Forecast for the Next Forty Years (2012)) and his recommended solutions (from his new book One Percent is Enough – Managing Economic Growth to Reduce Unemployment, Inequity and Climate Change (2016)).
There will be a question and answer session with Prof. Randers after the lecture, chaired by Dame Polly Courtice, Director of the Cambridge Institute for Sustainability Leadership.
Speaker Biography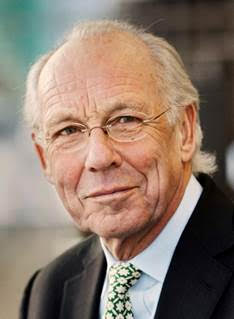 Jorgen Randers (born 1945) is professor emeritus of climate strategy at the BI Norwegian Business School, where he works on climate and energy issues, scenario analysis and system dynamics. He spends much of his time lecturing and advising all over the world on these and other sustainable development issues, for both corporate and non-corporate audiences.
Jorgen Randers has spent one third of his life in academia, one third in business and on third in the NGO world. He has been chair of three banks, and non-executive member of many corporate boards in Norway, including the recycling company Tomra and the state owned Postal Service. He sits on the sustainability council of Astra Zeneca in the UK and on the Executive Committee of the Club of Rome.
He was President of the Norwegian Business School BI 1981 – 89, and Deputy Director General of WWF International (World Wide Fund for Nature) in Switzerland 1994 – 99. He chaired the Commission on Low Greenhouse Gas Emissions who reported in 2006 on how Norway can cut is climate gas emissions by two thirds by 2050.
He has written a number of books and scientific papers. He co-authored The Limits to Growth in 1972 and its sequels in 1992 and 2004. In 2012 he published 2052 – A Global Forecast for the Next Forty Years, which is now available in 9 languages in 150.000 copies, and in 2016 One percent is enough, which presents a 13 point solution to unemployment, inequity and climate change.
He has received many prizes and awards, including an honorary doctorate from the Anglia Ruskin University in Cambridge UK and an honorary professorship at Fudan University in Shanghai.