Citizen Food Futures: Exploring Hopes & Fears of Food Provision
This event will feature a series of online conversations around the future of food and the ways in which we produce and consume food
About this event
What's on offer?
Topical, bite-sized videos from academics summarising social science research in this field will be released over one week and the public will be encouraged to view and respond to provocations from the research. These will include video responses and reflections posted through social media as well as a purpose built online platform to encourage new interactions, new connections and new knowledge. Participants will be asked to register their interest so they can then receive all the links and resources from 8th-14th November.
What is it about?
The food system is a major contributor to global climate change and environmental degradation and therefore central to any progress made at the COP26 summit. We will be inviting, and facilitating, input from social scientists from a range of disciplines related to this issue. This includes geography, sociology and business school academics as well as experts from production, consumption and systems approaches. A dedicated online platform will be developed as the focus for engagement. This will host academic videos and supporting information and enable feedback and other forms of engagement from the general public and stakeholders across Greater Manchester. The project will be a collaboration between Manchester Met and University of Manchester and Good Food.
Who is leading the event
Dr Adrian Morley, Manchester Met and Dr Jo Mylan, Alliance Business School, University of Manchester
Who is it open to?
All welcome - participants will be invited to register so they can then receive all the links and resources
Who will it be of interest to?
Of particular interest to anyone passionate about the ways in which we produce and consume food and how this affects not just the planet as a whole but our local communities.
Event lead bios
Dr Adrian Morley:
Adrian is an interdisciplinary social scientist specialising in Sustainable Food Systems and Food Policy. His work focuses on inter-connectivities between food production and consumption, environmental sustainability, economic development, health and social justice.
This includes, in particular, strategic food policy governance, innovation and supply chain dynamics, public procurement systems and stakeholder-led food provision models.
Over recent years, Adrian has undertaken research provided expert advice to the European Commission, the UK Department of Environment, Food and Rural Affairs (DEFRA) and the House of Lords. He is also former Chair of the Good Food Greater Manchester food policy network.
Dr Jo Mylan:
Dr Jo Mylan is Senior Lecturer in Innovation and Sustainability at Alliance Manchester Business School, University of Manchester. Her work explores the relationship between technological, organisational and cultural change in the transition to more sustainable consumption and production patterns.
She is interested in how everyday life, and its constitute actives such as eating and providing food, is organised and how change might be stimulated to make it more sustainable. She is a member of the Manchester Climate Change Agency consumption-based emissions advisory group, and a contributing author to the 6th Assessment report of the Intergovernmental Panel on Climate Change (IPCC).
Event Survey
Please note the ESRC has asked us to collect some anonymised data about our participants via the registration.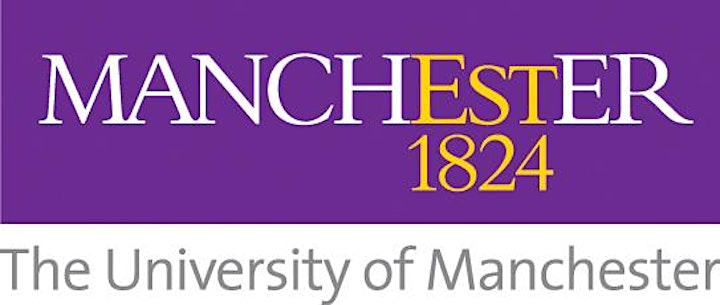 Organiser of Citizen Food Futures: Exploring Hopes & Fears of Food Provision