Event Information
Location
Portcullis House
1 Parliament Street
London
SW1A 2JR
United Kingdom
The government is breaking UK arms export law and parliament is doing nothing to stop it. I invite you, citizens of the UK, to step in.
About this event
It is illegal to sell arms that might be used deliberately or recklessly against civilians, yet the government routinely licences the export of:
Aircraft and bombs to Saudi Arabia, which is bombing Yemen and has precipitated the world's worst humanitarian disaster since World War II
Small arms and artillery to Turkey which has illegally annexed Afrin
Mass surveillance equipment to the Philippines and the UAE, nations whose security services hunt dissidents
Why is this happening? Parliament's Committees on Arms Export Controls (CAEC), of which I am a member, should be ensuring the government abides by the law. But CAEC is broken.
We invite you to join friendly MPs, academics, campaigners and other experts for a Citizens Committee on the Arms Trade, to hold the government to account.
This will be the first of a series of events that will give the public a chance to hear evidence, ask questions and vote on issues around the arms trade.
In this session we will be putting a motion to the public on the UK licensing of Raytheon-manufactured Paveway bombs to Saudi Arabia.
AGENDA:
Panel 1. Licensing and the judicial review (18:00)
Chair: Lloyd Russell-Moyle MP, CAEC member
Dr Anna Stavrianakis, Senior Lecturer in International Relations specialising in UK arms licensing
Rosa Curling, solicitor instructed by Campaign Against Arms Trade for the judicial review against the government for licensing of arms to Saudi Arabia
Panel 2. Saudi Arabia and the air war in Yemen (18:30)
Chair: Catherine West MP, CAEC member
Rawan Shaif, Yemen expert at Bellingcat
John Deverell CBE, former brigadier and defence attaché to Saudi Arabia and Yemen
David Wearing, specialist on UK relations with Saudi Arabia, Royal Holloway
Bonyan Jamal , legal expert at Mwatana, Yemeni human-rights observer
Panel 3. The way forward; reform and diversification (19:00)
Chair: Andrew Feinstein, head of Corruption Watch UK
Paul Holden, director of investigations at Corruption Watch UK
Ian Waddell, General Secretary of the Confederation of Shipbuilding and Engineering Unions
Ann Pettifor, director of Policy Research in Macroeconomics
BREAK (19:30)
The Citizens Committee (19:45)
Five break away panels will explore - with relevant experts - the case of one arms export application to Saudi Arabia against the following five criteria:
Criterion 2a) Internal repression
Criterion 2c) Serious violations of International Humanitarian Law
Criterion 4) Regional Peace
Criterion 6) Behaviour with regard to the international community, respect for international law.
Criterion 7e) The risk of diversion to terrorist organisations
Feedback, vote (20:15)
The event will take place in Portcullis House - just come through security and ask for the Atlee Suite.
We aim to live stream the event - link will be copied here on 22 May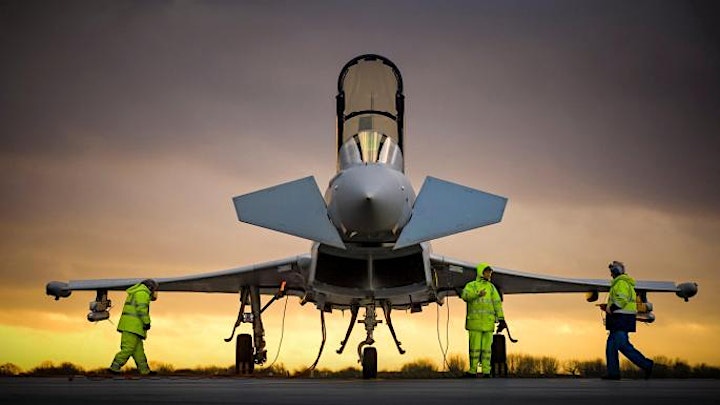 Date and time
Location
Portcullis House
1 Parliament Street
London
SW1A 2JR
United Kingdom