Citizens & Local Council: Building Green Future for City of Westminster
Join the event hosted by the University of Westminster's Centre for the Study of Democracy and the Westminster Labour Party
About this event
How Can Citizens and the Local Council Build a Green Future for the City of Westminster?
The University of Westminster's Centre for the Study of Democracy (CSD) is pleased to host a joint event with the Westminster Labour party.
CSD , hosted within the School of Social Sciences, has an explicit focus on engaging communities and influencing public debate to do with contentious issues. The climate crisis is an area of major concern for all.
The Labour group of Westminster councillors have published a draft policy paper about delivering a 'Green New Deal for Westminster'. They want to hear different views about how net zero objectives can be reached.
In the event the paper will be presented, followed by a discussion with an expert panel, including Leonie Cooper Am, Ben Davies, and Cllr Pancho Lewis.
Professor Dibyesh Anand from the CSD will chair the discussion and attendees will be encouraged to give their views.
The event is open to all members of the public so long as they register via Eventbrite
Please note that doors open at 6pm and the event starts at 6.30pm
Face covering will be required on the premises.
About the Speakers:
Leonie Cooper is an Assembly Member on the GLA for Merton and Wandsworth, and leader of the Wandsworth Labour Group. In 2016 she defeated the Conservative candidate to become the first Labour representative for Merton and Wandsworth since the establishment of the London Assembly. She has served as Chair of the Assembly's Environment Committee and currently serves as Chair of the London Assembly's Economy Committee.
Ben Davies sits on the Executive Committee for Labour for a Green New Deal, running their social media strategy. He is a member of Mile End Labour CLP and his articles have featured in Open Democracy, Tribune Magazine, and Brave New Europe.
Cllr Pancho Lewis is Westminster Labour's Shadow Cabinet Member for Environment. He led Labour Councillors' efforts to successfully lobby Conservative-led Westminster Council to declare a Climate Emergency in 2019. Outside of his political work, Pancho is a Lancaster University researcher and is exploring how citizen voice can impact climate politics through the use of Citizen Assemblies and other means.
Professor Dibyesh Anand is the Head of the School of Social Sciences at the University of Westminster. He is the author of monographs "Geopolitical Exotica: Tibet in Western Imagination" and "Hindu Nationalism in India and the Politics of Fear" and has spoken about, and published on, varied topics including Tibet, China-India border dispute, Hindu nationalism, Islamophobia, and conflict in Kashmir. He is the Co-Chair of Westminster BME Network and University's EDI Committee and identifies as queer in personal and political terms. Dibyesh is passionate about challenging the divide between academia and activism and believes in embedding equality, diversity and inclusion in every aspect of life. Twitter:@dibyeshanand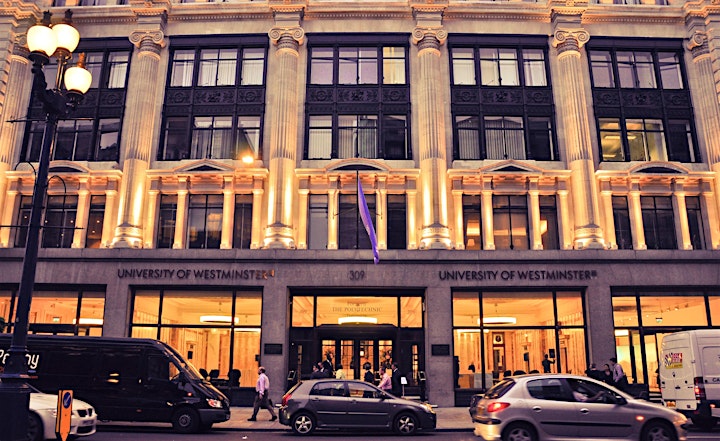 Organiser of Citizens & Local Council: Building Green Future for City of Westminster