Sales Have Ended
Ticket sales have ended
Many thanks for your interest in our event! Our ticket sales have now ended. A limited number of tickets may still be available - please contact advance@cityandguilds.com to find out more.
Sales Have Ended
Ticket sales have ended
Many thanks for your interest in our event! Our ticket sales have now ended. A limited number of tickets may still be available - please contact advance@cityandguilds.com to find out more.
Description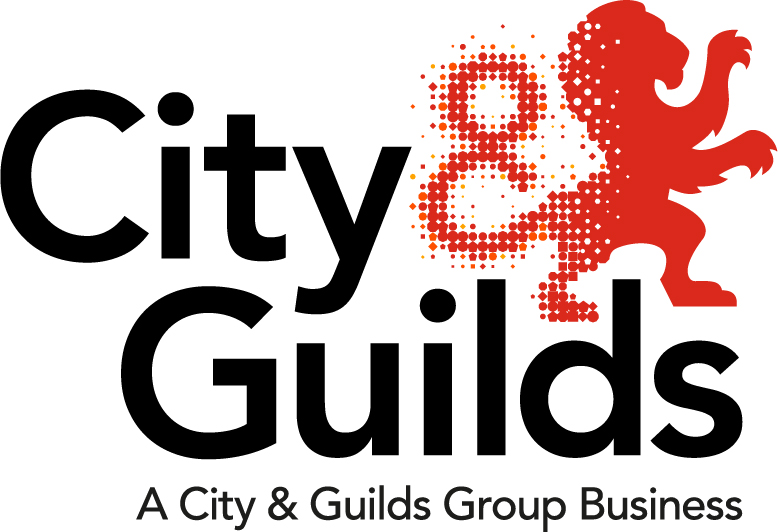 This event is for employers, and focuses on how to make the apprenticeship levy work in diverse organisations. It is for levy paying employers who are considering becoming an Employer-Provider, main provider, or a supporting provider. Typically, attendees will be interested in: exploring the options around delivering part, or all of their apprenticeship training; fully understanding the investment in time and resources to achieve that outcome.
Objectives:
Provide the most up to date information around policy, funding and potential future developments

Explore the details and options available to become an Employer Provider, whilst considering the benefits and risks of each route

Discuss the necessary steps to take before completing an application for the Register of Apprenticeship Training Providers (RoATP), including the financial and due-diligence requirements.

Discuss the expectations of the Prevent Duty and Safeguarding involved in becoming a provider

Walk through the Pre-Qualifying Questions (PQQ) for each option, providing top tips against each of the key capability questions

Cover the regulatory commitments that Ofsted Inspections and SFA audit, require, if your application is successful.
Benefits:
Sound understanding of the employer-provider options, enabling better business decisions on the right route for your organisation

Gain understanding of, and a list actions to achieve prior to applying on to the RoATP

Understand the organisational responsibilities and requirements of Prevent Duty and Safeguarding that all apprenticeship providers are expected to adhere to

Gain thorough overview of what will be looked for within the answers to questions asked in the PQQ

Understand the preparation and processes that are required to ensure solid foundations are in place to run a quality Apprenticeship programme, whilst meeting the needs of Ofsted Inspections and SFA Financial and Learner audit.
This event will provide clarity for levy paying employers interested in becoming providers of apprenticeships. Attendees will gain a sound understanding of the options available, whether they are interested in delivering part or all of their apprenticeship offering within their organisation. Our facilitators have over 60 years of experience in the sector, and will enable attendees to develop a realistic implementation strategy. They will provide insights into the preparation organisations will need to undertake both pre and post successful application.
Our facilitators:
Alexandra O'Connor - City & Guilds Partnership Manager (Apprenticeships)
Alexandra has worked in post 16 vocational education for over 20 years with the latter 10 years in senior leadership roles both for a local and national Training Provider heading up study programmes, adult learning, ESF provision and Apprenticeship Programmes. She joined City & Guilds as a Partnership Manager for Employer Services/Apprenticeship Team. Central to her remit is providing customers with strategic and operational support, advice and guidance in relation to in-house, commercial or funded training including Apprenticeships.
Bryony Kingsland - City & Guilds UK Funding Specialist
Bryony is the City& Guilds UK Funding specialist, responsible for offering strategic support, advice, guidance and training to a variety of organisations and teams. Bryony has gained extensive experience in the education and skills sector as Operational Director of a small business college and Skills Project Development Manager at the Skills Funding Agency (SFA).Bryony spent 11 years at the SFA as regional lead for offender education, Skills for Life and Apprenticeships, including a secondment to the Department of Business, Innovation and Skills to work with the policy team on the Review of Apprenticeships.
Paula Gibson - Business Solutions Manager (Apprenticeships)
Paula has worked in the education and skills sector for over 15 years supporting young people and adults to improve their skills and access sustainable employment. Her most recent work has been on the National Apprenticeship Service whereby she has worked with key stakeholders such as LEP's, local authorities and some of the biggest employers in shaping apprenticeship growth strategies. She joined City and Guilds in April 2016 to support colleges, providers and employers in understanding the key elements of the Apprenticeship Reform to support the breath and growth of apprenticeships.
FAQs
How can I contact the organiser with any questions?
Please email advance@cityandguilds.com with any queries you may have
Is my registration fee or ticket transferrable?
If you find you are unable to attend the event we are happy to transfer your registration to the person you nominate. Just email us at advance@cityandguilds.com to let us know and avoid any confusion on the day.
What is your cancellation policy?
A refund request must be received at least 10 working days in advance of the event for a full refund to be processed. Should you be unable to attend more unexpectedly we are happy to transfer your ticket to the person of your nomination. Please contact us at advance@cityandguilds.com if you are unable to attend.
In the unlikely event this event is cancelled a full refund will be processed, or alternatively your registration transferred to another date if scheduled and to your agreement. Please note train tickets/travel expenses in relation to the event cannot be refunded.
What are the arrangements for lunch?
A light lunch will be provided and tea/coffee will be available over the course of the day. You will be contacted before the event to specify if you have any dietary requirements.