City & Guilds of London Art School Student Virtual Chat to study in 2022/23
Thinking of studying at the Art School but want to know what it's really like to be a student with us? This is your chance to find out...
About this event
Our Student Virtual Chats are a great opportunity to get the lowdown on student life at City & Guilds of London Art School, from students who are currently studying with us.
You can ask our group of students any questions about applying to the Art School, our courses and the student experience: from the size of the studios or the type of assignments you'll be set, to what the food in the cafe is like.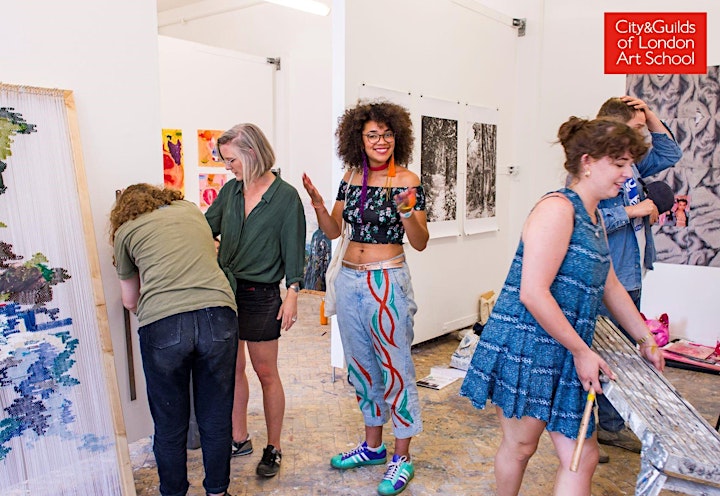 The students study on a range of courses, so if you have specific questions about a particular course from Foundation, Undergraduate or Postgraduate level, they should be able to answer it for you. If they can't, they can pass your query onto the relevant department. To help us ensure we put the right team together, please let us know which course you're interested in applying for when you register for the event.
A handful of our students will be online throughout the event, and it's fine for you to leave the chat when you've asked all your questions if you can't stay for the whole session. You can post a question by raising your hand and asking the students or by writing it in the chat function.
To keep the virtual chat friendly, respectful and focused, we ask you to follow some simple rules:
Mute your microphone unless you want to ask a question or take part in a conversation
Switch your camera on - we prefer talking to a face rather than a blank screen
Don't interrupt or make fun of others
Only talk when it's your turn
Don't feel obliged to speak - you might just want to listen!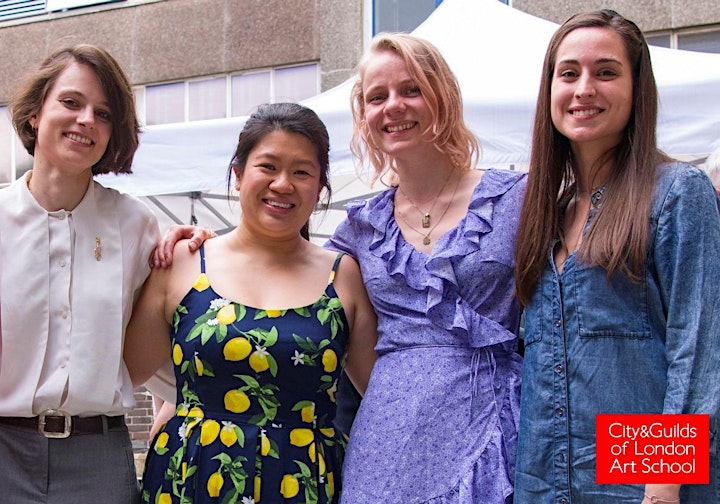 Our courses
To find out more about your chosen course, we recommend booking onto an Online Open Day.
Please note, the Student Virtual Chat will be recorded for safety purposes.
Organiser of City & Guilds of London Art School Student Virtual Chat to study in 2022/23
City & Guilds of London Art School is a small, not-for-profit higher education provider in central London.
We specialise in teaching contemporary fine art, design, conservation and historic craft skills at Foundation, undergraduate and postgraduate levels, focusing on both traditional and contemporary skills, processes and theories.
We provide bright, spacious studio spaces, a high tutor-to-student ratio, specialist facilities, prestigious live projects and commissions with our incredible industry links and a range of grants and financial assistance.