The Association for Low Countries Studies are delighted to announce our third postgraduate colloquium, "City Lights".
About this event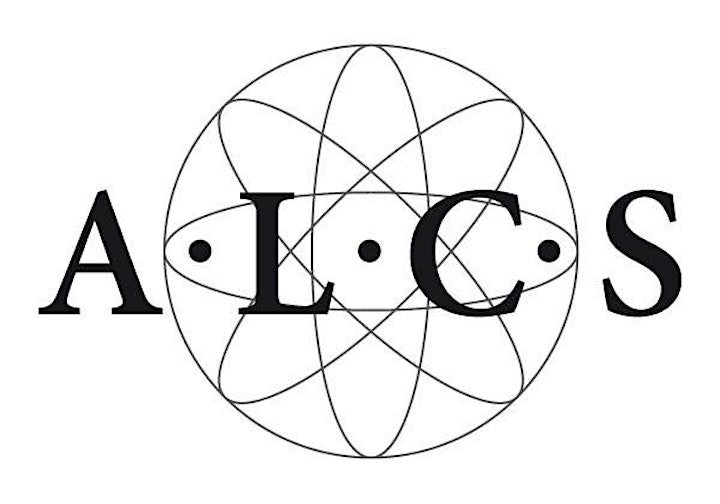 To attend if you missed registration, please email alcspgc2021@gmail.com before the event starts for the Zoom invite and programme.
The ALCS promotes the scholarly study of the language, culture, history and society of the Low Countries. We represent the interests of Low Countries Studies. We publish an award winning journal, Dutch Crossing, we organise academic conferences and student days, and we award research grants, and students prizes. For details about membership, please visit our website.
City Lights: Urban Space and Civic Identity in the Low Countries and Beyond
'The cities of the world are concentric, isomorphic, synchronic (...) It's the effect of their permanent revolution, their intense circulation, their instantaneous magnetism – so different from the rural universe where a sense of the global simultaneity of exchanges does not exist'.
Jean Baudrillard.
All times in GMT/UTC (Paris +1, New York -5)
DAY 1
11.00-12.00 pm Registration and welcome
Dr Adam Sammut, Visiting Fellow, The Warburg Institute and postgraduate representative, ALCS executive committee.
Christine Sas, Senior Teaching Fellow, UCL Dutch and chair, ALCS executive committee.
Karlijn Waterman, Nederlands Taalunie.
12.00-1.00 pm Panel 1: Sense and the city
Memorialising Transience: Saenredam and the Urban Landscape. Helen Hillyard, Acting Curator, Dulwich Picture Gallery, London.
Visualising urban smells: The aromatic and the acrid in portrayals of beached and butchered whales. Lizzie Marx, PhD candidate, Pembroke College, University of Cambridge and research and exhibition assistant, Fleeting – Scents in Colour, Mauritshuis, The Hague.
Chaired by Lorne Darnell, PhD candidate, The Courtauld Institute of Art.
1.00-2.00 pm Lunch
2.00-3.00 pm Panel 2: The early modern book trade
Looking Across the Channel: Dutch Cities and English Travel Accounts in the Golden Age. Jacob Baxter, PhD candidate, University of St Andrews.
Under the hammer in The Hague, Leiden and London, 1689-1690. The book auctions of Stephanus le Moyne and Caspar Fagel. Hanna de Lange, PhD candidate, University of St Andrews.
Chaired by Elise Watson, PhD candidate, University of St Andrews.
3.00-3.30 pm Coffee break
3.30-4.30 pm Panel 3: The built environment
Ambitious Architecture. A Historiographical Perspective on the Hanse House in Antwerp (1564-1568). Suzie Hermán, PhD candidate in Art & Archaeology, Princeton University.
Counting Bricks in Seventeenth-Century Amsterdam: The Cityscapes of Jan van der Heyden. Rozemarijn Landsman, PhD candidate, Department of Art History and Archaeology, Columbia University and Anne L. Poulet Curatorial Fellow at The Frick Collection, New York.
Chaired by Niko Munz, PhD candidate, University of York.
4.30-5.30 pm Virtual drinks reception
DAY 2
11.00-12.00 am Virtual show and tell event – Dutch printed collections
Elise Watson, affiliate of the Universal Short Title Catalogue project and Marja Kingma, Curator of Germanic Collections, British Library.
12.00-1.00 pm Panel 4: Urban politics
'All those who nowadays hold worldly power are deceitful, false, greedy, unjust and unlawful'. Jan van Leeuwen's (c. 1300- c. 1378) view on urban governance in the context of socio-political history of Brabant. Marta Bigus, PhD candidate, Universiteit Ghent and tutor, Université de Lille.
Striking Imagery: Medals and Urban Identity in the Early Years of the 80 Years' War. Dr Rachel Wise, Belgian American Educational Foundation postdoctoral fellow, Rubenianum Antwerp.
Chaired by Dr Danielle Gravon, University of Manchester.
1.00-2.00 pm Lunch
2.00-3.00 pm Panel 5: Modern times
Bruges d'autrefois: The first edition of Bruges-la-Morte (1892) by Georges Rodenbach. Dr Maria Golovteeva, Cataloguer and Researcher, Christie's London.
"While you are reading this sentence A pedestrian takes B steps in the Kalverstraat (Amsterdam)". Simultaneity and the Conceptual Art of Stanley Brouwn. Annie Ochmanek, PhD candidate, Department of Art History and Archaeology, Columbia University in the City of New York.
Chaired by Prof Adrian Armstrong, Centenary Professor of French, Queen Mary University of London.
3.00-3.15 pm Concluding remarks
Dr Adam Sammut, Christine Sas and Karlijn Waterman.
3.15-4.00 pm Coffee break
4.00-5.00 pm Keynote
The Ubiquity of Aesthetics: The Netherlands, 1200-1700. Dr Elisabeth de Bièvre, author of Dutch Art and Urban Cultures, 1200-1700 (Yale University Press, 2015).
5.00-6.00 pm Virtual drinks reception
Generously supported by the Dutch Language Union.