CITY OF LONDON BEAUTY CONNECT 3in1 EVENT: Pampering + Workshops + Products
Description
DO YOU DESERVE TO GET BEAUTY PAMPERED?
ARE YOU WORKING IN THE BEAUTY INDUSTRY?
ARE YOU STARTING A BEAUTY BUSINESS?
If YES to any of the above, we will like to invite you to Beauty Connect Experience @ Beauty on the Spot in The Monument, City of London EC3V 0BP
BEAUTY PAMPERING SERVICES MENU:

1. HD BROW APPLICATION
2. EYELASH EXTENSIONS
3. FACIAL (EXPRESS)

4. MAKE UP APPLICATION (1 to 1 SESSION WITH SUPERSTAR MAKE UP ARTIST)
5. MASSAGE (BACK)

6. WAXING (BIKINI)
7. NAILS MANICURE

8. NAILS PEDICURE
9. LASER TREATMENT (CONSULTATION + PATCH TEST)

SELECT ANY 4 BEAUTY SERVICES FROM LIST ABOVE FOR £99
SELECT ANY 2 BEAUTY SERVICES FROM LIST ABOVE FOR £49
SELECT ANY 1 BEAUTY SERVICES FROM LIST ABOVE FOR £25
PLEASE CALL 020 7283 9299 OR EMAIL: info@beautyonthespot.co.uk to reserve your beauty pampering service time
---
Personalised consultation service available on the day for: Botox; Dermal Fillers; Facials Guinot; Facials Medik 8; Anti Aging Peels; Electrolysis; Cellulite Treatment G5; Bikini & Bottom Facial; Massage Therapy; Fat Freezing; Laser Hair Removal, Vitamin Shots.
---
WORKSHOPS FOR BEAUTY PEOPLE & BEAUTY BUSINESS:

City of London Beauty Connect Event 2018 will be hosting various workshops, demonstrations, consultations and showcases with celebrated & expert beauty practitioners, beauty business coaches & industry speakers.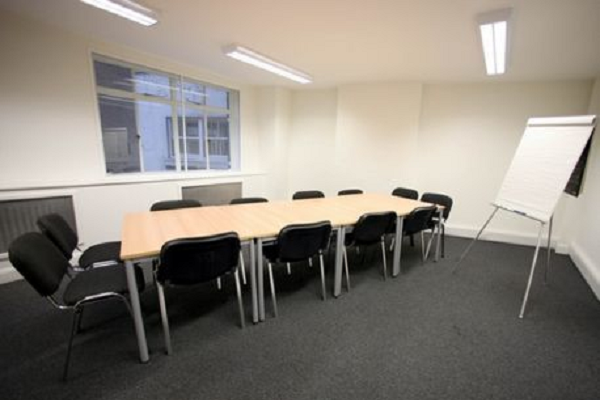 Beauty Connect Workshops for Beauty People & Beauty Businesses:
1. Beauty Tech: What to know about laser treatment & LED colour light treatments for body & face.
2. The Industry Makeup Artist Q & A +Make Up MasterClass intro (How to create that red carpet look)
3. Positioning your beauty brand for the luxury sector and affordable luxury market.
4. The Art & Craft of Braid Hair

5. Learn How to access / acquire funding for your beauty business

6. Collaborative beauty spaces for made in UK brand.
workshops only ticket is £15 and workshop access is free if you buy any other beauty connect services over £25.
Beauty Workshops Session 1: With Kim Menzies Foster - www.kymmenziesfoster.com

'Do you have ambition to be a ​celebrated make up artist​ or you just want to be the master of your own look?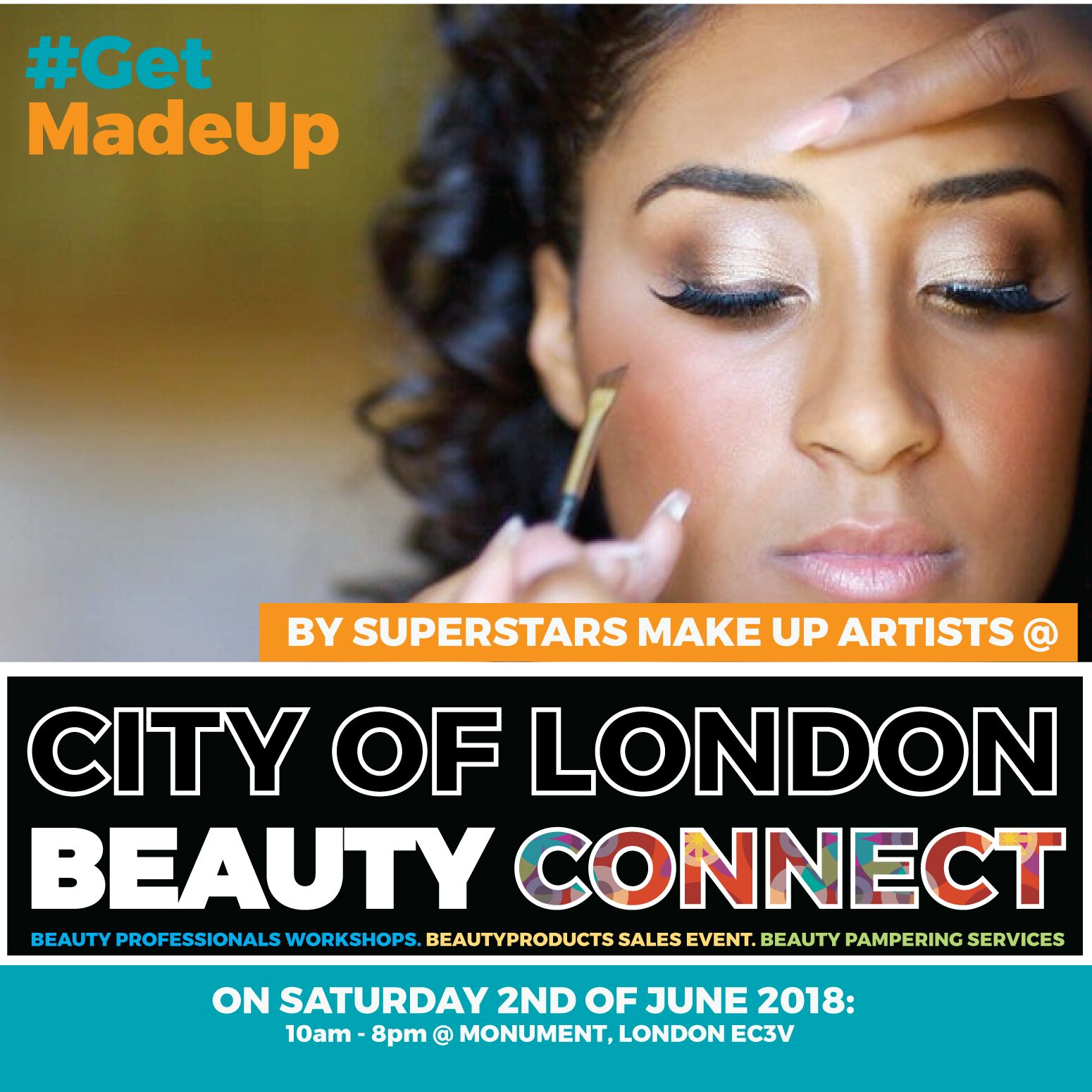 Do you love Make Up Looks? Are you a Budding Make Up Artist? Would you will like to get good paying MUA work in the beauty industry? Attending the ​BeautyConnect Interactive Make Up MasterClasses​ with superstar's Make Up Artist Kim, will be a great foundation for you. KMF will be delivering a celebrity master class intro on how to create the perfect red carpet look + industry Experts Q & As.
---


'Are you curious to know more about how beauty technology is facilitating natural beauty treatments and procedure?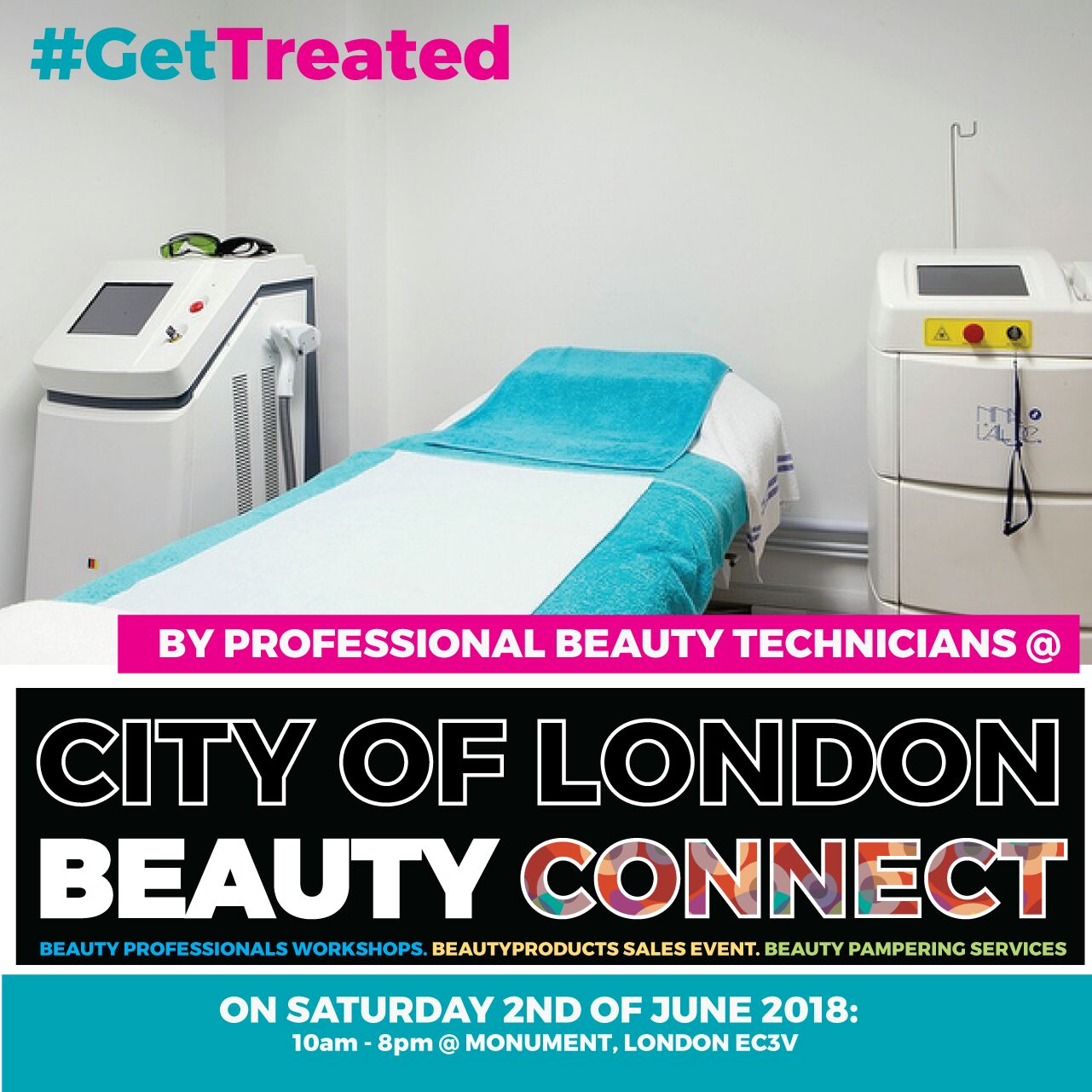 Our resident beauty technician Debra will be hosting a workshop / beauty tech demo that will enlighten you on all you need to know about Laser skin care procedures & beauty treatments systems. This insightful workshop showcase includes laser beauty tech product demo, Foreo UFO laser facials demo & personalised beauty treatments consultation service.

---
Beauty Workshops: Session 3: HCR
'Become an alchemist, Grow your own business, Empower your finances'
The well respected Beauty Stable will be delivering an innovative and insightful workshop + Brand Analysis + Q & A sessions on developing and growing an ethical, environmentally conscious, sustainable and nature friendly beauty care business. The features topics of the session will include:
Sourcing and providing products with natural ingredients, which are locally produced and manufactured within the UK.

Empowering women to use and source quality products which feed their skin.

Identifying, setting up & utilising holistic beauty value chain model to provide economic freedom for women & entrepreneurs.


Developing a beauty production centre / Joining a beauty collectives platform which supports female entrepreneurship – suppliers as well as seller.
---
Beauty Workshop Session 4: 'Meet the Brand Owners'


Hear their brand stories, Learn from their misteps, understand their product offering, communicate your feedbacks, Engage in dialogue, Express your support, be inspired and encouraged by their achievements, collaborate with beauty brand owners and sample their goodies at our Beauty Brands showcase sessions. featuring El Naturelle, Lucia Loves, Purely Natural, Root to Tip, AuraKits, CBD Oil, Scrubz of London, GetaDrip, Karma Aromatherapy, Kushty Cosmetics...

---
Beauty Workshop Session 5: 'The Art & Craft of of Braids'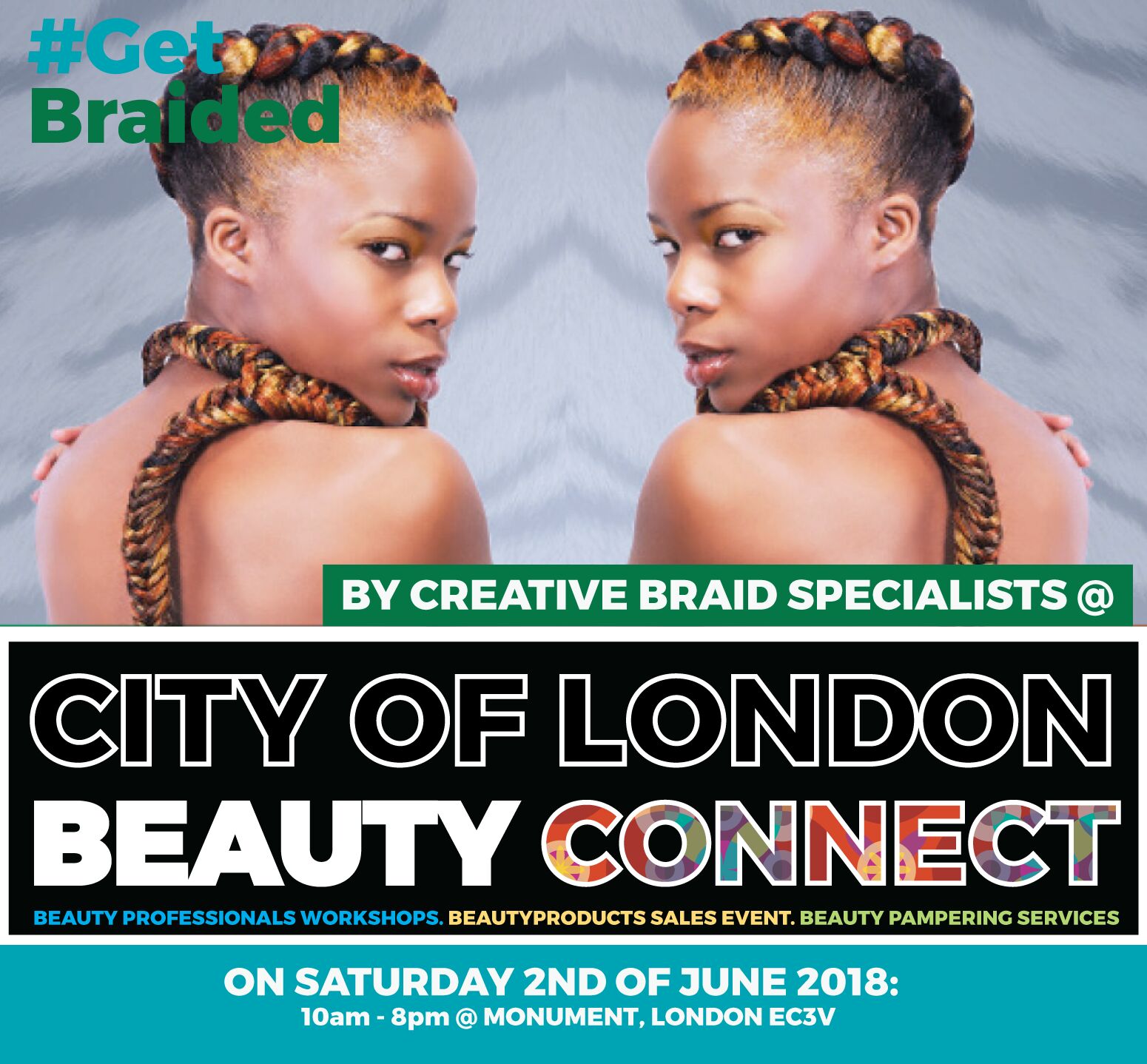 Celebrated & award winning hair artists walk us through the creative process and execution of some of their favourite elaborate, artistic and avantgarde hair styles they have created. 'Prepare to be wowed'
---
BEAUTY PAMPERING SERVICES DISCOUNTS VOUCHERS:
City of London Beauty Connect Event 2018 are very excited to have on their books some of the most experienced & celebrated expert beauty services providers in UK. They will be on hand to provide a host of beauty services, either on the day, offer consultation and or to prebook their time for a future date at your convenience. Your VIP Workshop Ticket entitles you to receive services vouchers discount on our beauty experts services. (worth £250)

£10 Service Voucher for Hair Craft / Braid Bar services: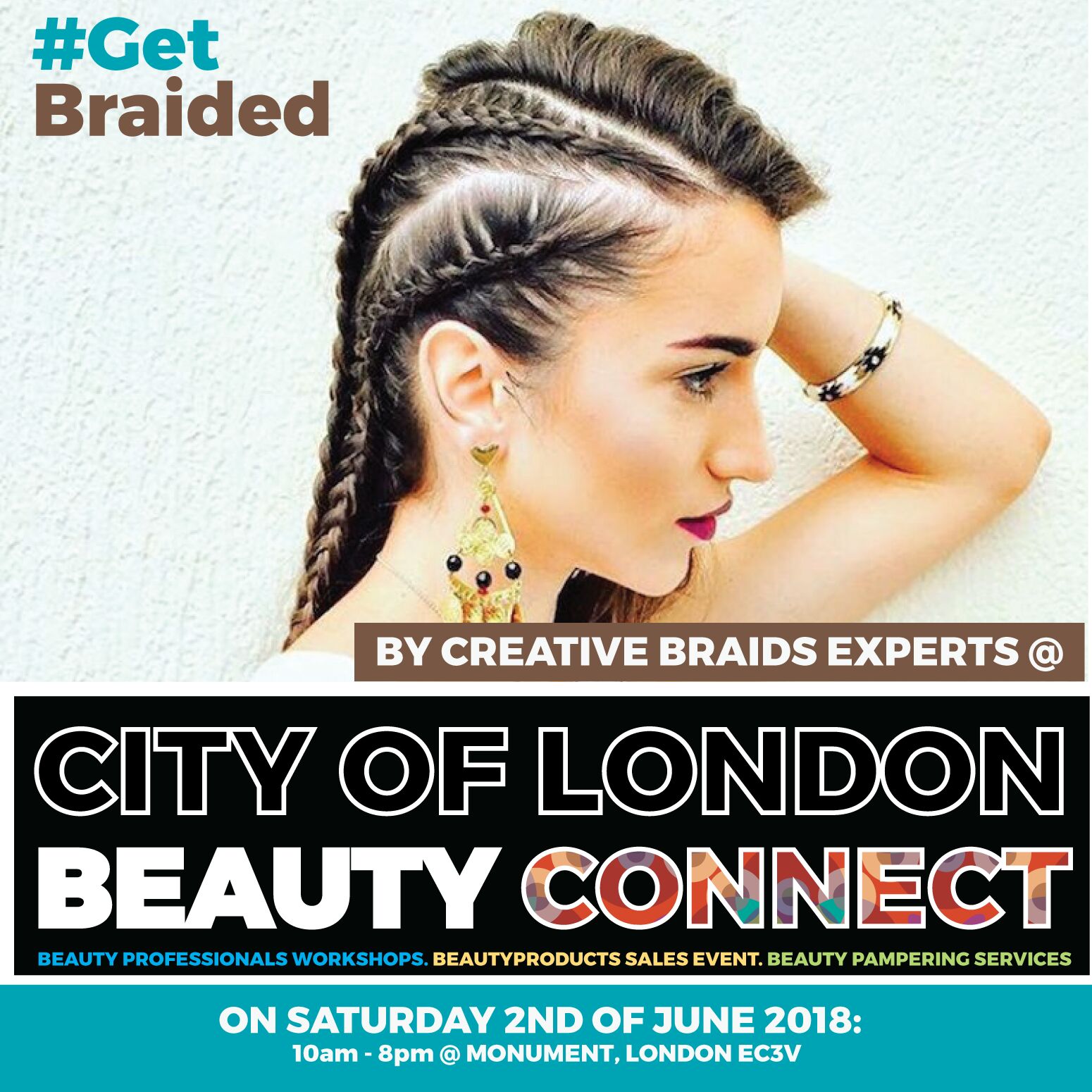 £15 Service Voucher for Guinot Facial / Skin Treatment: PLEASE CALL 020 7283 9299 for reserve booking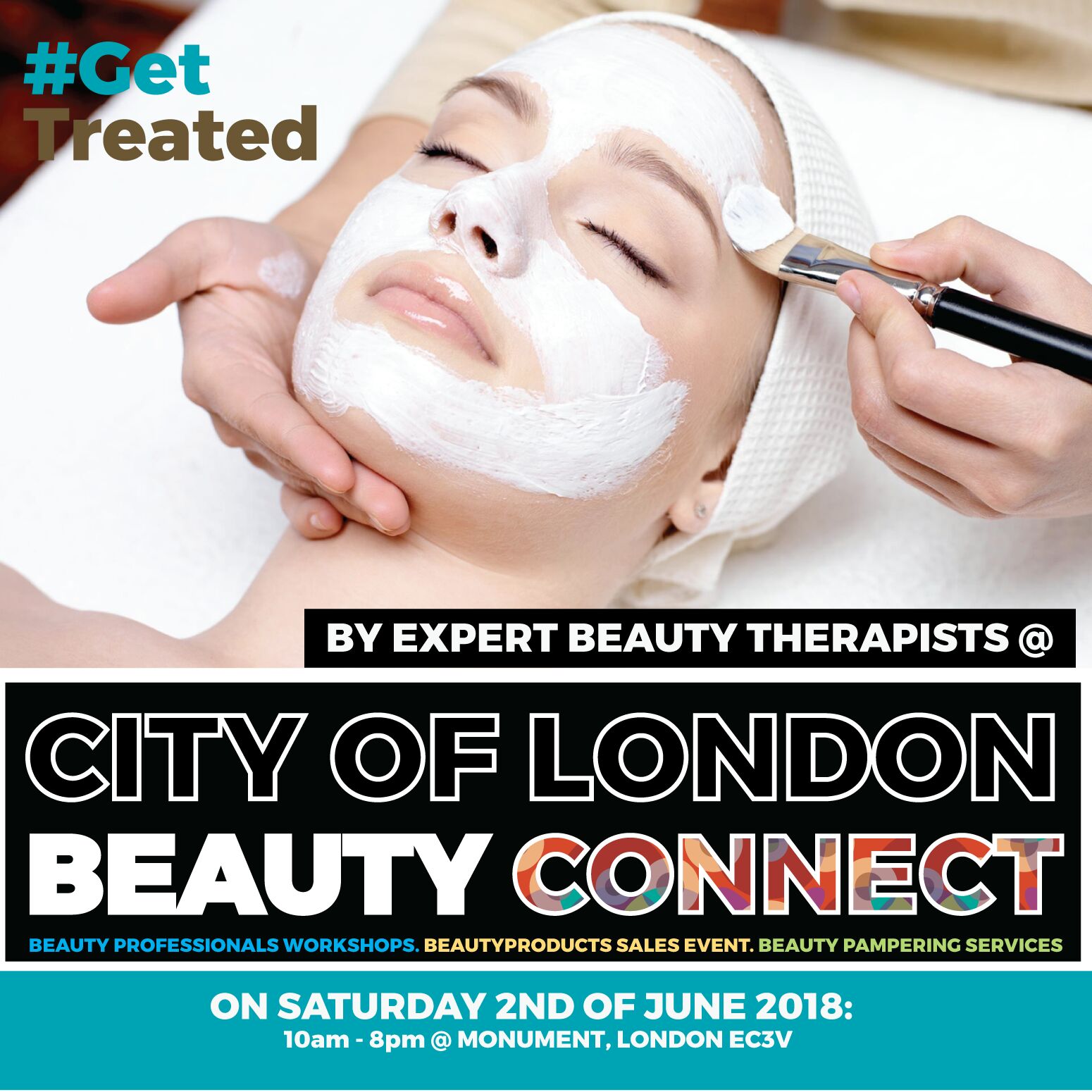 For Everyone @ £9.99 The Revolutionary UFO 90 seconds Facials. PLEASE CALL 020 7283 9299 for reserve booking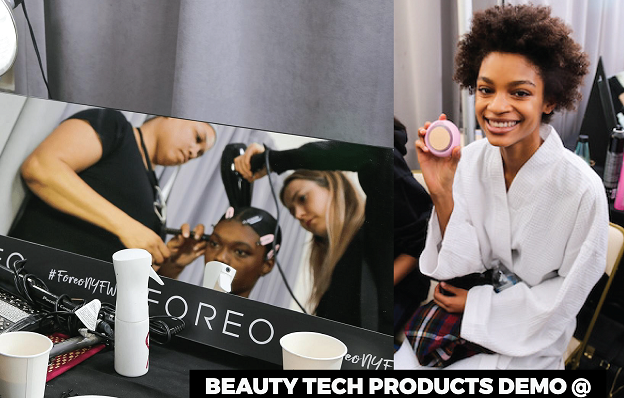 Free Aromatheraphy oil + £15 Service Voucher When you book a Swedish, Aromatherapy, Deep Tissue, Pregnancy, Reflexology, Sports and Back Massage:PLEASE CALL 020 7283 9299 for reserve booking

Free Consultation on Lash & Brow Applications + £5 Service Voucher for EyeLash / Brow Tint / Eyelash Extensions PLEASE CALL 020 7283 9299 for reserve booking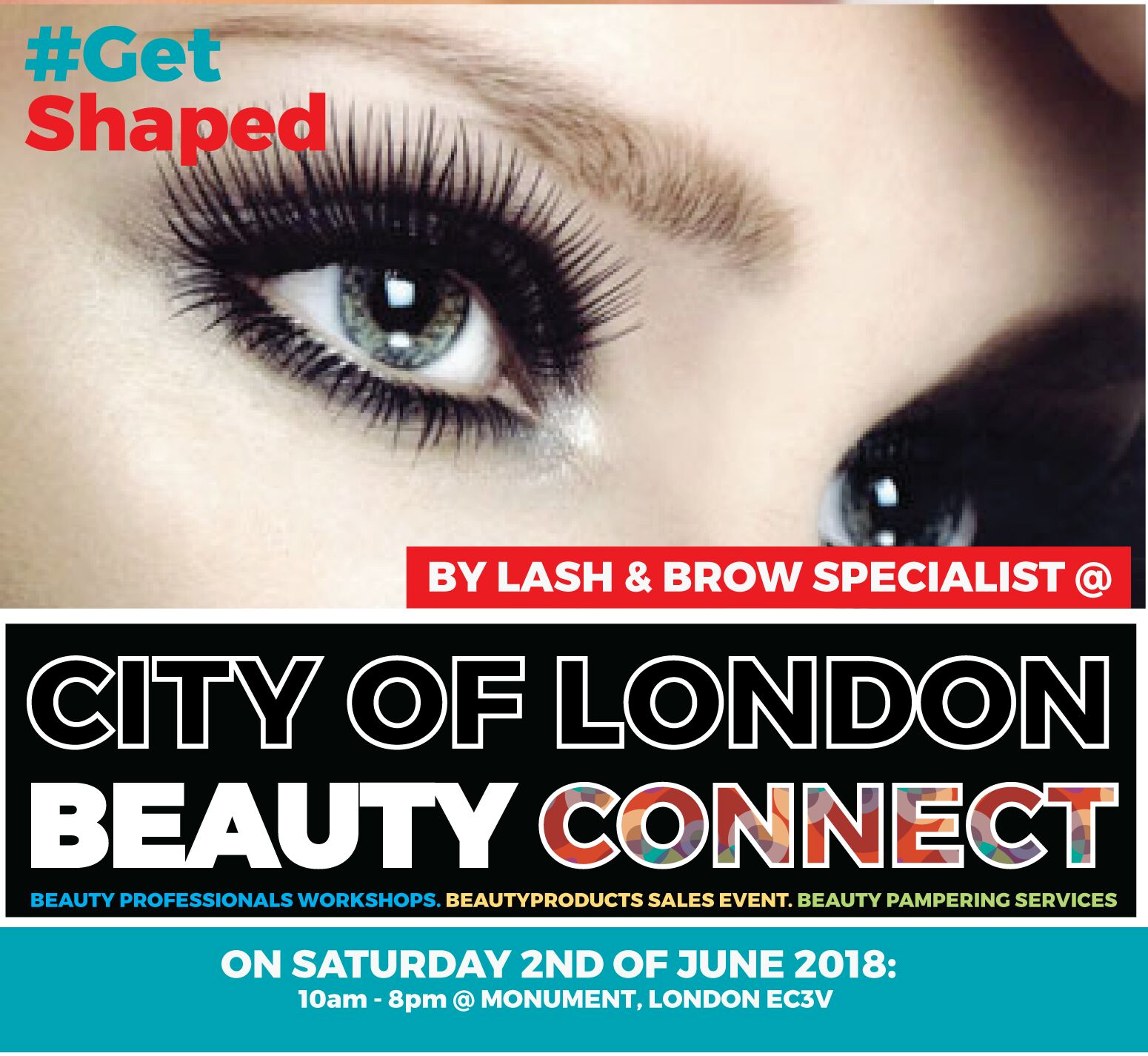 Make Up Artistry: Get the Day Look, Evening Look or Party Look for £35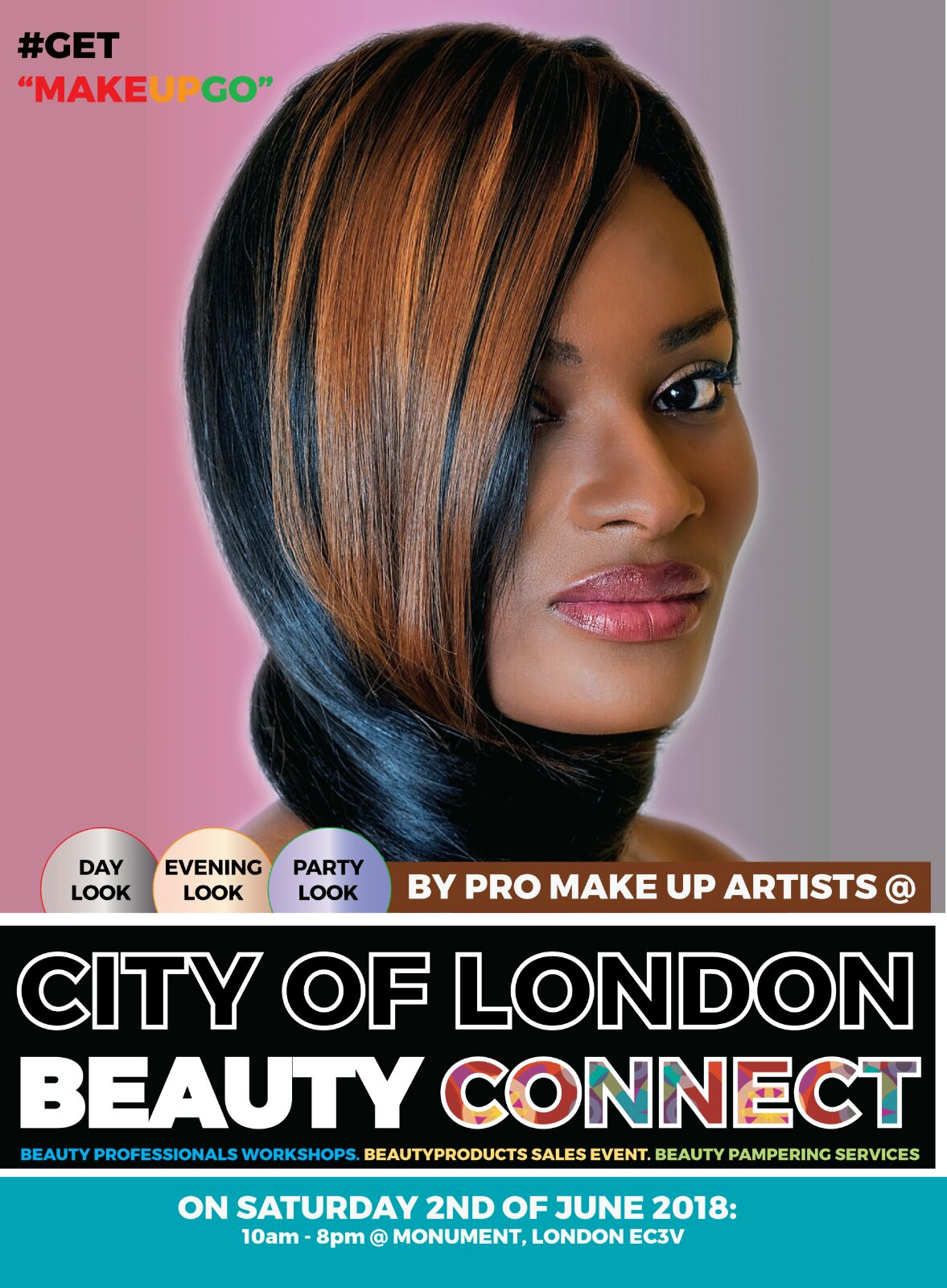 £5 Service voucher on Hard Gel Removal + £15 Service Voucher for Shellac Manicure & Pedicure File & Polish.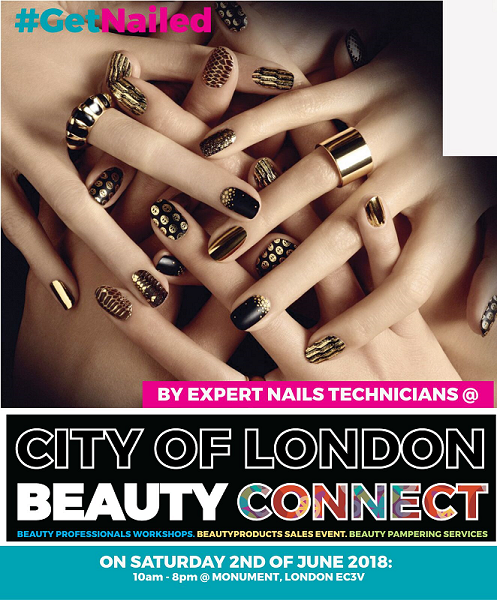 Other Features Also Available at the City of London Beauty Connect Event 2018:
Open Viewing Day for Monument beauty centre workspaces and consultation rooms usage and bookings: available for Make Up artists; Dental Technicians; Hair Trichologists; Skin Testers; IV Therapists; Health consultants; Counsellors; Office Workers etc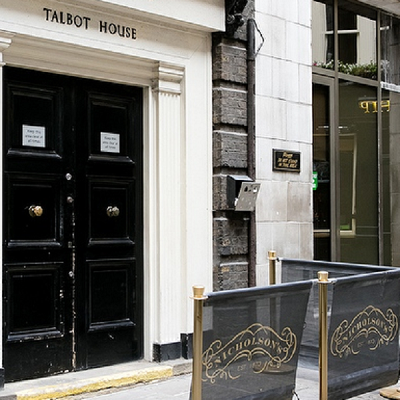 Open Meeting Day for certified, natural, ethical, independent beauty products and accessories owners whom are interested in stocking, displaying & promoting their product in the beauty salon: Hair Care Products; Face Care; Products; Make Up Products; Skin Care Products; Body Care Products; Nail Care Products; Beauty Equipments & Appliances; Beauty Apps & Systems,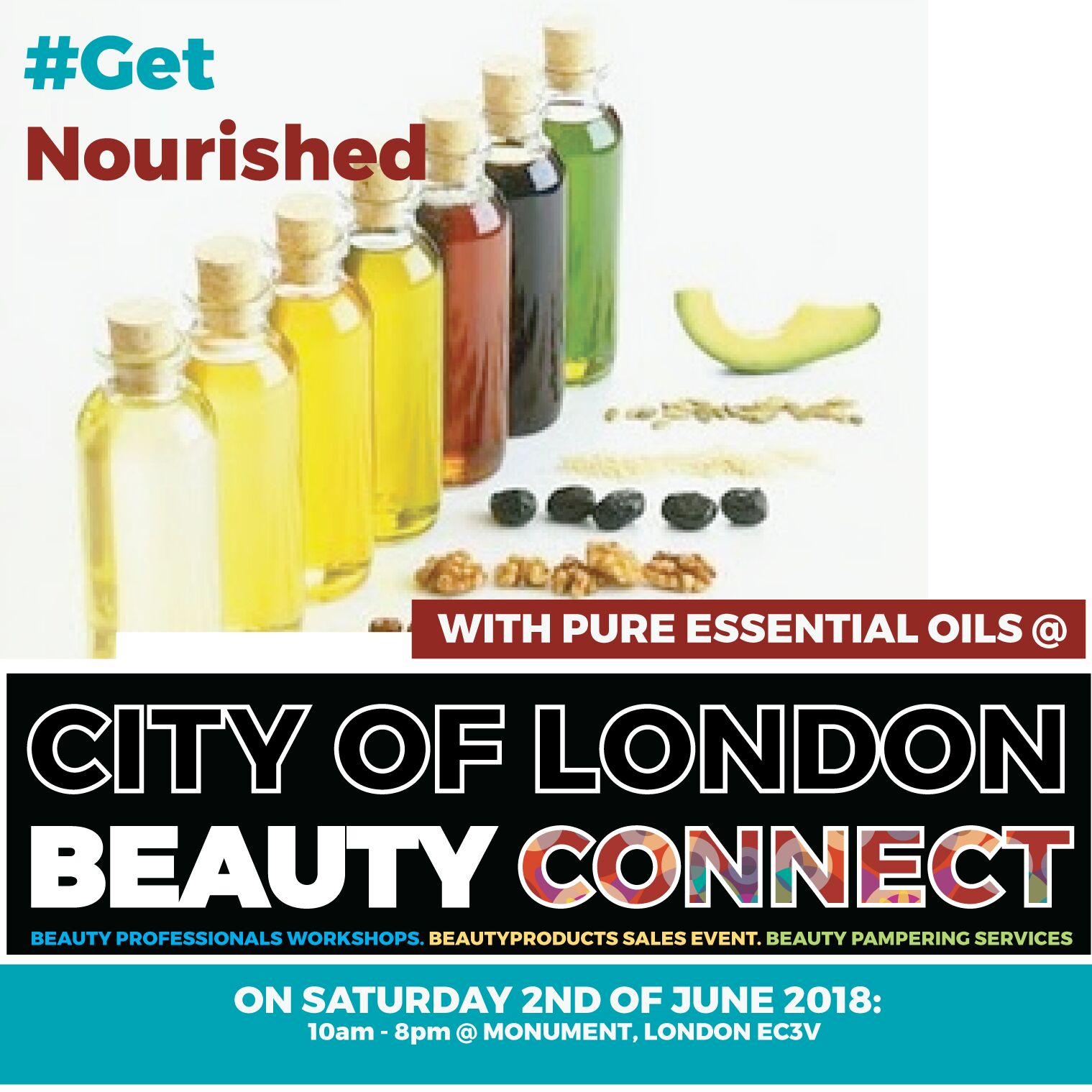 Professional Photography & Videography Sessions + Business Assessments + Beauty Products Testing + Vegan Nibbles + Alkaline Juices / Natural Drinks + Prosecco wine.

We will love to see you At The City of London Beauty Connect Event 2018
CONNECT. COMMUNICATE. COLLABORATE @ City of London Beauty Connect Event 2018.