Please come and attend my Monthly Networking events to Support them and make them Even BETTER!!
About this event
This is a professional Networking event which i am going to be arranging on the 2nd Thursday of each month. This is for Professionals that work or live within The City of London, Freemen and Liverymen of The City of London and also anyone else that has a connection to The City. We also welcome people that have a genuine interest in The City or want to find out more about the Unique Opportunities that The City of London Offer to People that are Genuinely interested. I am also looking to progress within The City so this event is a chance for me to engage with likeminded people to gain support in my aspirations but at the same time giving everyone the opportunity to network and the chance for me to open those opportunities to new people that wish to embrace them.
I look forward to meeting you all at Future events & would like to take this opportunity to thankyou for your Support.
Please feel free to email me at scott@scottlongman.org.uk for further information or message on whatsapp on 07472 721177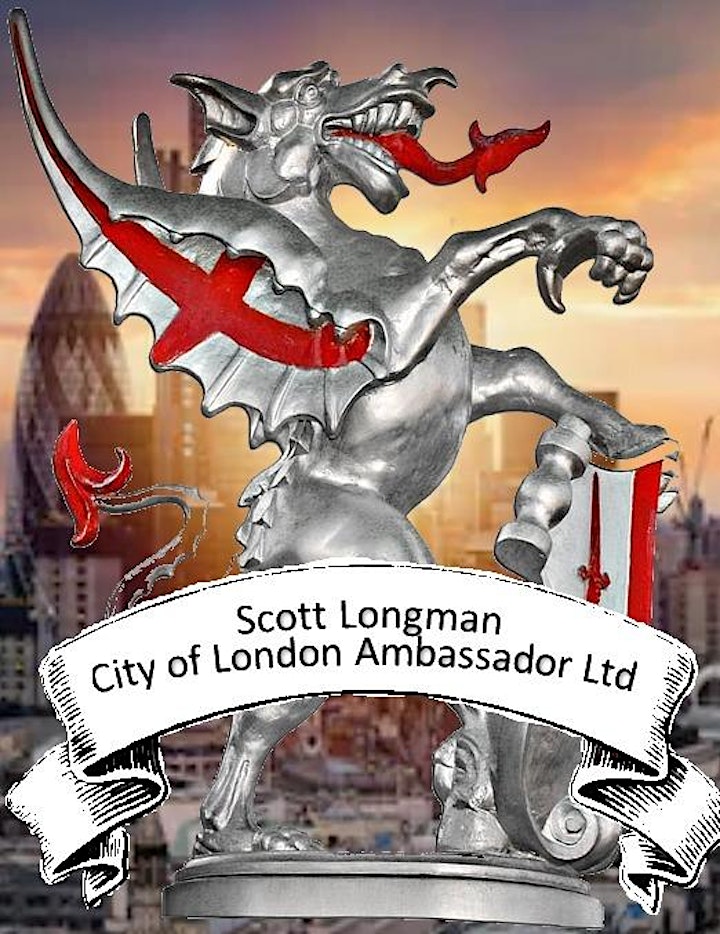 Organiser of CITY OF LONDON PROFESSIONAL NETWORKING EVENT