City professionals and Bankers into Tech – Best ways to step into Tech city...
Description
* This event is not for consultants and service providers*
With the advent of the Internet and distributed working, many professionals are interested in knowing about choices that are available for them. Tech will also be disrupting traditional industries and the demand for professionals to work in this space will continue to grow.
The burgeoning Tech industry is looking for
a) Tech, and
b) Non Tech professionals
(e.g. sales and marketing, strategy, investment, finance, operation)
Who is this for
All City professionals that are interested in pursuing a new direction into Tech city. This could be as a startup founder/cofounder, investors, mentor or startup employee.
Tech represented
Founders and startups will include these tech verticals:
AI, Big data, EducationTech, Financial services tech, FoodTech, Marketing Tech, Transportech, Traveltech, Internet of Things (IoT), Mobile internet, Biometrics, etc
Key takeways
The key points you will learn from this session:
1. what are the options available to you
2. how do you navigate Tech city eco system
3. who are the key players to approach
4. when is the best time to take the leap
5. where do you go to seek information
Instructors:
Osmond Desilva, Funding & Finance partner,
Tech citizen meetup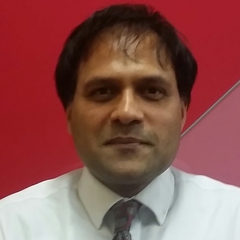 Osmond Desilva, Author of Conversation Confidence on Amazon. I am an Accountant and Electronics Engineer and assist in Business Plans, Pitch, Development, Strategy, Mentor and Funding for Startups and Entrepreneurs for over 25 years around the world
He has also been the host of the Business Funding show, Tech city and VC stand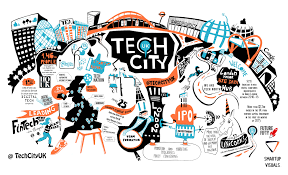 Tech citizen meetup
One-stop shop for Entrepreneurs, SMEs, Start-ups & Scale ups!
Itinerary
I have arranged for you to meet at the locations on Wednesday:
Tech city – meeting point
Date: 21st February Wednesday
Time: 6 pm – 8.30 pm
Address:
138 Holborn, London EC1N 2SW
Full details of the event is posted here:
https://www.meetup.com/TechCitizen/events/247046226/
At this point we will join a group of 100+ Tech city members, including startups, scale ups and investors. You will get to see a selected group of startups pitch to investors.
These will include disruptive FinTech (Financial services) startups. This is followed by a Q and A session with guests. Finally, there will be a networking sand drinks session.
Directions
Nearest tube - Chancery lane
Reading resources – Banks vs Tech
This was a recent relevant article in the Evening Standard, a few days ago:
http://www.standard.co.uk/business/business-focus-banks-versus-tech-the-battle-for-interns-a3586681.html