Sales Have Ended
Registrations are closed
Thank you for registering. We look forward to seeing you at the CivTech® 2.0 Demo Day!
Sales Have Ended
Registrations are closed
Thank you for registering. We look forward to seeing you at the CivTech® 2.0 Demo Day!
Description
The CivTech
®
Programme 2.0 Demo Day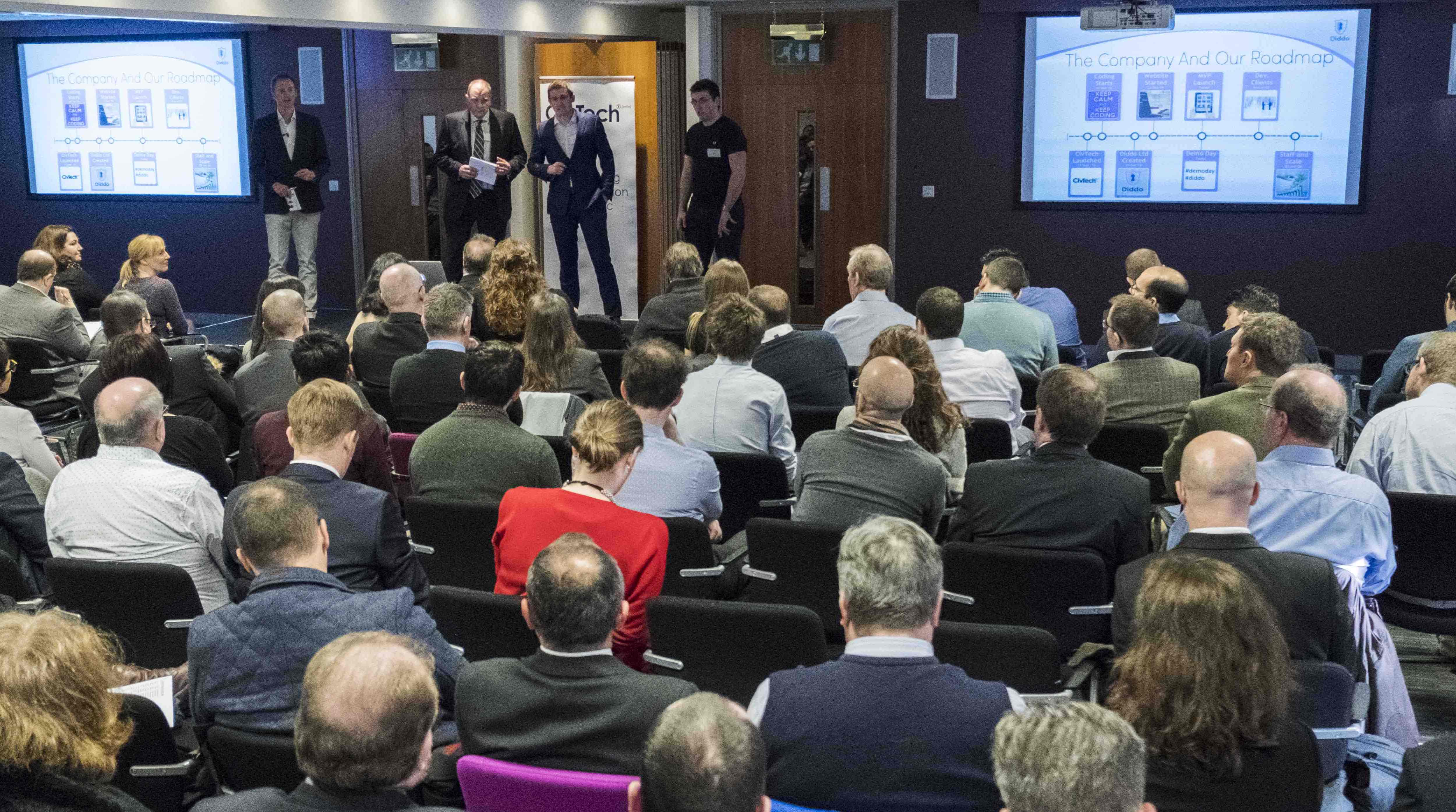 The CivTech® Programme Demo Day is back! More challenges, more solutions and a fantastic opportunity to see public sector daring and innovation in action.
CivTech® 2.0, from the Scottish Government's Digital Directorate, launched in early May, setting a series of open public sector challenges which ranged from remote visitor monitoring at historic sites, and better access to digital public services, through to outpatient re-design and a unique system to combat bird-of-prey persecution. In an open challenge format, we invited anyone with a potential solution to come forward. We received a tremendous response which once again confirmed the innovation and creative thinking in the nation, just waiting to be engaged with.
An exhaustive selection process including an intensive Exploration Stage took the initial entry down to the nine teams making it through to the CivTech® 2.0 Accelerator. Since September these teams have been hard at work both on their innovative solutions, and on their business models to drive them forward.
And now, they're ready to share it with you!
The CivTech® Demo Day is on Wednesday 10th January 2018. It's your chance to hear about the seven challenges, the nine solutions that have been developed, and the businesses behind them.
What else will I learn?
You'll hear from challenge sponsors about how the CivTech® process works, and what you need to consider if you're thinking of mounting a challenge. And there'll be afternoon sessions focused on success stories from last year's CivTech® Beta Accelerator, distributed ledger technologies [including blockchain] for the public sector, and the soon-to-be-launched CivTech® Intrapreneurship initiative that has been designed to drive innovative thinking inside the public sector. And what is GovTech??? Is it a fad, or could it be a sector bigger than FinTech? And finally, you'll hear about the forward plans for CivTech®, and the international interest the programme has received.
Who is this for?
For public sector colleagues, policy makers looking to develop policies on innovation, [proper] accelerators, public service delivery, business support, cross-government collaboration, economic development and procurement, you'll get an insight on a radically different and highly effective approach.
And if you are an agency or delivery body looking to deliver better public services, it's an opportunity to understand how you can procure what you don't know exists.
If you're Director / CxO we can 1000% guarantee that you will get some practical takeaways on how to take 'innovation' from talk to walk.
For those SMEs and social entrepreneurs you'll see how the CivTech® Programme delivers unprecedented routes into the public sector with a barn-storming support system to do well by doing good.
For academics researching innovation in government or looking for potential post-MBA research and work opportunities for their students.
And if you're an investor, it's your chance to catch early sight of companies with truly innovative products, with already-secured blue chip customers, and robust business plans! More importantly, it is also your window into the world of GovTech - a sector which has the potential to be larger than FinTech.
That's quite a mix of people - and that's the point. The collaborative approach of The CivTech® Programme brings all these sectors together to make people's lives better.
We've designed the day to make it day-trippable from around the UK - so wherever you are, we hope you can join us.
Agenda
09:30 Registration opens with teas and coffees
10:00 Morning session kick off
Welcome and a look back on the past year

Mr Wheelhouse MSP, Minister for Business, Innovation and Energy

The stars of the show - our nine companies. (There will be a quick break halfway through)
13:15 Lunch
14:00 Afternoon session
CivTech® Beta teams - where are they now?

The experience of the challenge sponsor

Quick-fire presentations on

The CivTech® intrapreneurship programme - Katy McNeil, Scottish Government

Data driven innovation - Paolo Quattrone, the Edinburgh Futures Institute, University of Edinburgh

Funding opportunities for challenge sponsors - Can Do Fund, Terry Hogg, Scottish Enterprise / GovTech Fund, Warren Smith, GDS

GovTech, the investment opportunity - Sandy Finlayson OBE, Founder MBM Commercial

Distributed ledger technologies within the public sector - Peter Ferry, Wallet Services
16:00 Wrap up and networking with the companies and challenge sponsors.
Places at Demo Day are strictly limited, so please book now to avoid disappointment. The invitation is for you, personally - but if you'd like to bring people with you please contact us at civtech@gov.scot and we'll do everything we can to help.
If you have any accessibility or dietary requirements please let us know and we'll do our absolute best to accommodate your needs.
If you want to see passion, determination, innovation, creativity, cross-sector collaboration all wrapped up in one day, then this is for you!
New to The CivTech® Programme? Check out our wiki for more information.