Description
The keynote speakers for our third 2017 event are Kate Donne and Carolyn Konrad. Kate and Carolyn will facilitate a lively, interactive experience allowing attendees to explore all areas of Presentation Skills.
Kate has over twenty five years of experience designing and delivering a varied range of business and personal development programmes. She not only has a degree from The Royal Conservatoire in Glasgow but was presented with the top final year student award. Kate's specific expertise lies in Presentation Skills programmes,
Carolyn is a professional actress who has worked extensively within Theatre, TV and Radio. Amongst many other productions she has been on Still Game, Taggart and Take The High Road. Carolyn's twenty five year career has also included workshop design and delivery.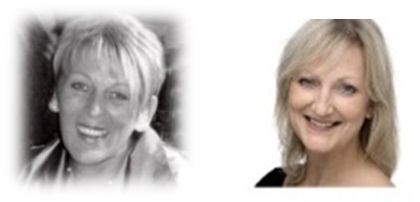 Kate and Carolyn have worked together for a number of years engaging with both private and public clients. In this session they will cover creative design and energetic physical and vocal delivery. They will also look at eliminating nervous tension, helping you to deliver excellent business presentations with total control and confidence. This is a must for everyone in business. We all have to present - even if it is a one to one sales situation or a pitch to the bank manager!
This is also a great chance to network with other women in business. And get a tour of beautiful Broomhall Castle!
Registration is from 11:45 am. The guest speakers will commence at 12:15 followed by a sandwich lunch. There is a £5 contribution towards refreshments payable on arrival. Any questions please contact Dorothy at dhenke@ceteris.co.uk.
This event will be informative, interesting and great fun too. We hope to see you there!