Clanbeat Well-being Conversations
About this event
Join the conversation with Daniel Johnston on Tuesday, 16 November!
At our next meeting, Daniel will share his knowledge and experience with Positive Intelligence - a methodology for training our brain for well-being. He'll share practical exercises that are very simple and don't need a special place or time - they can be used by teachers or educators, but are especially useful for teenagers who are struggling with stress and anxiety.
Daniel has worked with young people and their families in a variety of contexts over the past 20 years. From running programs for at-risk boys in inner-city Chicago to supporting orphans and their house parents as a social worker in Honduras, he has been leading in the push for holistic and well-being centered education in international schools around Europe. Currently, Daniel counsels adolescents and parents in the Vaud area in Switzerland and offers a wide range of workshops and training for parents and schools.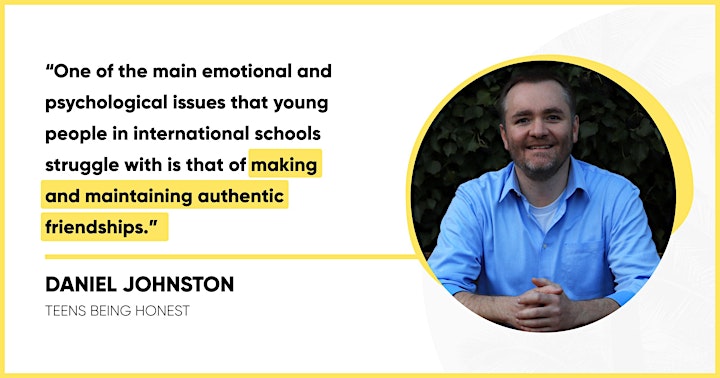 What is a Clanbeat Well-being Conversation?
Welcome to Clanbeat - a digital tool to cultivate students' well-being, agency and connection.
Our Well-being Conversations are casual meet-ups for our global community of teachers. Our goal is to connect with like-minded colleagues form around the world and share our well-being and SEL practices for K-12 classrooms.
Each 1-hour call focuses on a specific topic, followed by discussion and sharing of practices. The calls also include a self-care activity for teachers, so that you can take a moment off and focus your own well-being during these turbulent times.
Our global community is looking forward to meeting you! 💛