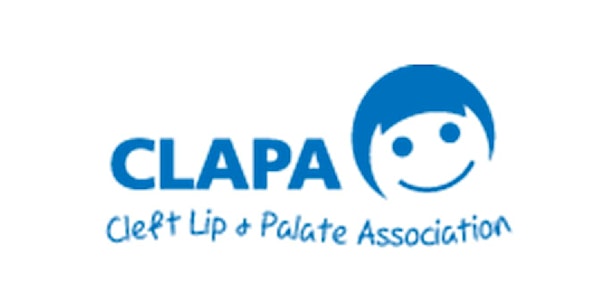 CLAPA Weekend of Trials - Hookwoods Trials Centre - 27th & 28th August
Location
Hookwoods
Blakes Lane
Leatherhead
KT24 6AE
United Kingdom
CLAPA Weekend of Trials 27th & 28th August at Hookwoods Trials Centre
About this event
Surrey Schoolboys Trials Club, Hookwoods Trials Club and Thames MCC are hosting CLAPA Weekend of Trials.
Affiliated to the Off Road Motorsport – Thanks to Jon Holden and all at ORMS for supporting this event.
CLAPA is a small charity working to improve the lives of people born with cleft and their families in the UK. Three babies are born with a cleft every day in the UK. CLAPA is a community of families, patients and health professionals, all dedicated to raising awareness and working together to overcome barriers caused by cleft lip and palate. The government have cut all funding for this charity so all proceeds will be donated to the Cleft Lip and Palate Association as they need our support more than ever.
Oscar Brown was born with a unilateral cleft lip and palate on 2012, he has had 6 operations, his first at 7 months old. He is due more operations in the future with his next operation in 2022. He has had regular hospital appointments, speech and language therapy and hearing loss due to his cleft.
Event:
SSTC, Hookwoods and Thames MCC will be holding this event at Hookwoods Trials Centre, Blakes Road, West Horsley, Surrey KT24 6EA on Saturday 27th & Sunday 28th August 2022, including overnight camping.
Special thanks to Jim & Elaine Connor for hosting this event.
Jurisdiction:
Held under the National Sporting Code and the Trials Standing Regulations of ORMS, these Supplementary Regulations and any final instructions given on the day. The Offroad Trials Regulations 2020-21 can be found at: www.offroadmotorsportuk.com/forms
Eligibility:
This event is run under Offroad Motorsport UK (ORMS) and is open to members and non-members. If you are not a member of ORMS, please select the Day Licence options on the ticket page. There is no charge for the day licence but you will be required to complete the relevant information
Entries will close on Thursday 25th August at 18:00 - day entries will be available
Classes:
This will be an observed trial and there will be:
Youth Rookie (Green) Youth Beginner (Yellow) Youth Novice (Red) Youth Intermediate (Blue) Youth Expert (White)
Adult Beginner (Yellow) Adult Novice (Red) Adult Intermediate (Blue) Adult Expert (White)
Sidecars
Machine Size/Rider Ages:
All riders must be competent on the bike they are riding and if the Clerk of the Course deems the rider to be unsafe, the rider will not be able to compete on that bike for their own safety and the safety of other riders and officials.
Age 4 - Small wheel Electric powered machines up to 2bhp measured at the rear wheel.
Age 6 -80cc Combustion Engine or Electric up to 7bhp measured at the rear wheel
Age 12 - 125cc Mono or up to 250cc Twinshock** combustion engine, and Electric up to 10bhp measured at the rear wheel. ** Twinshock machines over 125cc must have twin rear suspension units and drum brakes as at the time of manufacture.
Age 16 - 250c Mono or up to 250cc Twinshock** combustion engine, and Electric up to 10bhp measured at the rear wheel. ** Twinshock machines over 125cc must have twin rear suspension units and drum brakes as at the time of manufacture.
All youth riders must wear a helmet, gloves, protective boots and long sleeves
Course:
The course will comprise of 8 observed sections to be ridden 4 times. Riders will follow a one-way system around the sections –
Saturday will be run by SSTC – start time 1:00pm
Sunday will be run by Thames MCC/Hookwoods – start time 10:30am
Fees: Youth £15.00, Adults £20.00, 2 day Youth £20.00, 2 day Adult £30.00, Sidecars £30.00
Medication:
It is your responsibility to declare at signing on, if you are on medication.
After the Trial:
There is to be NO riding or starting motorcycles after the trial has finished to ensure that the camping area is a family friendly and peaceful.
Camping:
On arrival, you will be directed to a camping pitch, please make sure you park/pitch in your designated area.
There will be fresh water and toilets available.
Please be respectful of other campers and keep the noise to a minimum after 10pm.
Bin liners will be provided but PLEASE TAKE ALL YOUR LITTER HOME WITH YOU – thank you.
Officials:
Saturday 27th August
Clerk of the Course – Bob Brown
Secretary - Laura Johnson (07368 478330) SSTC
Sunday 28th August
Clerk of the Course – Bob Brown
Secretary - Steve Brown (07779 709801) Thames MCC
Landowners – Jim & Elaine Connor
CHILD PROTECTION: The Secretary of the meeting is the point of contact
ENTRY DECLARATION: I/We the undersigned apply to enter the event described above and in consideration thereof:- * I/We hereby declare that I/We have had the opportunity to read, and that I/We understand the National Sporting Code of the O.R.M.S, the O.R.M.S. Standing Regulations, such Supplementary Regulations as have or may be issued for the event, and agree to be bound by them. *I/We further declare that I am/We are physically and mentally fit to take part in the event and I am/We are competent to do so. *I/We confirm that I/We understand the nature and type of event we are entering and its inherent risks and agree to accept the same notwithstanding that such risks may involve negligence on the part of the organisers or officials. * I/We confirm that the machine(s) as described below that I/We compete on shall be suitable and proper for the purpose. *I/We agree that I am/We are required to register our arrival by "signing on" at the designated place not less than 30 minutes prior to commencement of my/our practice or first competition whichever occurs first.
Acknowledgement of the risks of Motorsport:- I/We understand that by taking part in this event I/We are exposed to a risk of death, becoming permanently disabled or suffering some other serious injury and I/We acknowledge that even in the event that negligence on the part of the O.R.M.S., the promoter, the organising club, the venue owner, or any individual carrying out duties on their behalf were to be a contributory cause of any serious injury I/We may suffer, the dominant cause of any serious injury will always be my/our voluntary decision to take part in a high risk activity. I/We have read the above and acknowledge that my/our participation in motorsport is entirely at my/our own risk.
Photography:- I/we agree to allow my/our name and images/photos that are taken at this event to be used to promote this sport on websites, social media and newspapers.
Covid-19 · I acknowledge the Organisers are operating this event in accordance with Government guidelines, advice, and instruction so as to minimise the risk to Competitors, Marshals and Officials and the public from Covid-19. · By participating in this event, I will take all necessary steps to protect myself and others from the risk of infection. I agree to follow and abide by any instructions set down by the Organiser in an effort to minimise the risk of the Covid-19 virus. · I acknowledge and accept the underlying and unavoidable risk of infection from the Covid-19 virus