Location
Vale do Lobo, Vale Real: wellbeing zone
Av. das Acácias
3W6X+CP Quarteira
8135-107 Almancil
Portugal
Join us for this intimate musical performance "Las Mujeres y Cuerdas" by Ideias do Levante as part of Vale do Lobo Music Sessions.
About this event
We are thrilled to feature this intimate harp spectacle as part of Vale do Lobo Music Sessions: a summer of themed outdoor concerts featuring harp, violin, Portuguese guitar, jazz and classic sounds hosted at the stunning setting of Vale Real experience area, overlooking one of our iconic golf lakes. These exclusive open-air music performances, with very limited number of participants, are sure to provide unforgettable evening entertainment. A place to take it all in, soak up the sunset, the music and the surrounding views for ultimate relaxation.
VALE DO LOBO MUSIC SESSIONS 2021 | THE CLASSIC SOUNDS Weekend - Intimate musical performance "Las Mujeres y Cuerdas" by Ideias do Levante
As a culminating point in the month of brilliant musical performances, this weekend Vale do Lobo presents an intimate concert of classical music by the Cultural Association Ideias do Levante marked by the talent of Carla Pontes (soprano) and Chiqui Garcia (classical guitar) in the interpretation of great themes from a classical repertoire of Spanish composers.
"Las Mujeres y Cuerdas" is a voice and guitar dialogue where songs of romantic love, of jealousy, innocence and stray hearts intertwine in this intimate recital taking us through three centuries of music. Carla Pontes, accompanied by Chiqui García offer a bouquet of pieces of great beauty that represent the symbiosis between the popular and alternative.
Human Tonos, from the Spanish Baroque, reserved for the salons of the bourgeoisie, were sung in the comedy theatres and Spanish Seguidillas from the 19th century. The recital is completed with a selection of popular songs by the poet Federico García Lorca. In his texts, the humour and irony are mixed in a typical singing of cafés of the early 20th century.
About the artists:
CARLA PONTES (soprano) | Born in Lisbon and graduated in artistic education, she started her lyrical singing studies with professor Birgit Wegemann in 2004. Since then she has attended workshops, courses, seminars, private lessons and masterclasses in Portugal and abroad. Despite her training in lyric singing, she has always felt comfortable in other musical styles. Parallel to her artistic activity as a singer, she provides counselling and preparation of young people and adults for auditions, competitions and television castings, as well as private vocal technique lessons. She has conducted studies and training in the field of sound therapy and particularly the therapeutic exploration of voice, body and movement, bringing this approach to her classes and sessions. She organises retreats and sessions of vocal liberation and emotional expression through the voice. She has been part of several musical projects, including Dell'Acqua, Opera Night, Lyra, Opera Rocks, and Voice & Accordion. Visit her work at carlapontes.info and singingbeyond.com.
CHIQUI GARCIA (guitar) | Born in Montijo, Badajoz (Spain). He studied classical guitar with Juan Guillermo Burgos Romero in Badajoz, obtaining an "honourable mention". He moved to Seville, where he completed his studies of classical guitar and then flamenco guitar at the Cristina Heeren Foundation, receiving lessons in different disciplines with Eduardo Rebollar, Miguel Ángel Cortes and at the Cristóbal de Morales Conservatory in Seville with Guillermo Ligero. He is a versatile musician and has always been open to other languages, as well as to the tradition of oriental music, which has allowed him to know and handle not only string instruments such as the bouzouki and the saz, but also classical and popular percussion instruments from the Near East and the Maghreb. He is a member of the groups Caravasar, Samarcanda, Praça Onze and Trio Nomad, with whom he has made different recordings and toured in Morocco, France, Portugal and Italy, as well as in Spain. He composed music for the theatre adaptation "Memoirs of Adriano" with the company La Tarasca. He is a member of the Classical Theatre Company of Seville. He taught classes in different venues and held conferences at the universities of Salamanca, Murcia and Cartagena, as well as several C.A.P ("curso de adaptación pedagógica") courses for teaching centres for teachers.
ENSURING THE SAFETY AND WELLBEING OF OUR COMMUNITY, WE FOLLOW ALL DGS RECOMMENDATIONS:
Physical distancing:
Most of our activities are organised outdoors
We ask you to book in advance, ideally online or at Reception
Places are limited to to ensure all safety conditions
Please wear a sanitary mask to access the resort experiences and events
Hygiene:
We provide hand sanitizers in visible areas across the Resort
We may measure your temperature or ask travel questions
We request all participants to follow preventive measures, such as hand disinfection before and also during the performance
WE ARE BACK TO ON-SITE OPEN AIR CONCERTS!
[JOIN ALSO OUR OTHER MUSICAL THEMED WEEKENDS]
-----------------------------------------------------------------------------------------------
SESSÕES MUSICAIS DE VALE DO LOBO 2021 | O FIM-DE-SEMANA DE MÚSICA CLÁSSICA pela Ideias do Levante
Atuação musical intimista "Las Mujeres y Cuerdas" pela Ideias do Levante
É com especial agrado que apresentamos este espectáculo íntimo de harpa como parte das nossas Sessões Musicais de Vale do Lobo: um Verão de concertos temáticos ao ar livre com harpa, violino, guitarra portuguesa, jazz e sons clássicos apresentados no deslumbrante cenário da nova área Vale Real Experience, com vista para um dos icónicos lagos do campo de golfe. Estas actuações musicais exclusivas ao ar livre, com um número muito limitado de participantes, irão certamente proporcionar um final de tarde inesquecível. A combinação perfeita para desfrutar em pleno do pôr do sol, de magníficas prestações músicais num ambiente envolvente de total descontração e serenidade.
A culminar um mês de excelentes atuações musicais, Vale do Lobo apresenta neste fim-de-semana um magnífico concerto intimista de música clássica pela Associação Cultural Ideias do Levante num final de tarde inesquecível pautado pelo talento de Carla Pontes (soprano) e o Chiqui Garcia (guitarra clássica) na interpretação de grandes temas de um repertório clássico de compositores espanhóis.
"Las Mujeres y Cuerdas" consiste num diálogo íntimo para voz e guitarra onde canções de amor romântico, de ciúmes e inocências, de corações desgarrados ou tons jocosos e desenfadados que se entrelaçam neste recital íntimo que aborda três séculos de música escrita para canto e guitarra. Carla Pontes, acompanhada por Chiqui García oferecem um ramalhete de peças de grande beleza que representam a simbiose entre o popular e o culto.
Tonos Humanos do Barroco Espanhol que se cantavam nos teatros de comédia e Seguidillas espanholas do século XIX de grande refinamento e beleza, reservada aos salões da burguesia. O recital completa-se com uma seleção de canções populares do poeta Federico García Lorca. Nos seus textos, misturam-se a picardia, o humor e a ironia próprios dos cafés cantantes do princípio do século XX.
Sobre os artistas:
CARLA PONTES (soprano) | Nasceu em Lisboa e licenciou-se em ensino artístico, tendo iniciado os seus estudos de canto lírico com a professora Birgit Wegemann, em 2004. Desde então, frequentou workshops, cursos, seminários, aulas particulares e masterclasses, em Portugal e no estrangeiro. Apesar da sua formação em canto lírico, sempre se sentiu confortável noutros estilos musicais. Paralelamente da sua atividade artística como cantora, providencia aconselhamento e preparação de jovens e adultos para audições, concursos e castings televisivos, bem como aulas particulares de técnica vocal. Realizou estudos e formação no âmbito da terapia do som e particularmente da exploração terapêutica da voz, corpo e movimento, trazendo esta abordagem para as aulas e sessões que realiza. Numa descoberta constante da ligação da voz com a essência de cada um, realiza retiros e sessões de libertação vocal e expressão emocional através da voz. Tem integrado diversos projetos musicais, entre os quais Dell'Acqua, Noite de Ópera, Lyra, Opera Rocks, e Voz & Acordeão. Visite o seu trabalho em carlapontes.info e singingbeyond.com .
CHIQUI GARCIA (guitarra) | Natural de Montijo, Badajoz (Espanha). Estudou guitarra clássica com Juan Guillermo Burgos Romero, em Badajoz, obtendo uma "menção honrosa". Mudou-se para Sevilha, onde concluiu os estudos de guitarra clássica e depois de guitarra flamenca na Fundação Cristina Heeren, recebendo aulas em diferentes disciplinas com Eduardo Rebollar, Miguel Ángel Cortes e no conservatório Cristóbal de Morales, em Sevilha, com Guillermo Ligero. É um músico versátil e sempre esteve aberto a outras linguagens, bem como à tradição da música oriental, o que lhe permitiu conhecer e manusear, não só, instrumentos de cordas como o bouzouki e o saz, como também, instrumentos de percussão clássica e popular do Oriente Próximo e do Magrebe. É membro dos grupos Caravasar, Samarcanda, Praça Onze e Trio Nomad, com quem fez diferentes gravações e tournées em Marrocos, França, Portugal e Itália, bem como em Espanha. Compôs a música para a adaptação teatral "Memórias de of Adriano" com a companhia La Tarasca. É membro da Companhia de Teatro Clássico de Sevilha. No ensino, lecionou aulas em diferentes espaços e realizou conferências nas universidades de Salamanca, Múrcia e Cartagena, além de diversos cursos C.A.P ("curso de adaptación pedagógica") para centros de ensino para professores.
GARANTIR A SEGURANÇA E O BEM-ESTAR DA NOSSA COMUNIDADE É A NOSSA PRIORIDADE. POR ISSO, SEGUIMOS TODAS AS RECOMENDAÇÕES DA DGS
Distanciamento físico:
A maioria das nossas atividades são organizadas ao ar livre
Pedimos que reserve com antecedência, preferencialmente online ou através da receção do resort
As vagas são limitadas para garantir todas as condições de segurança
O acesso às experiências e eventos do resort, deve ser feito com máscara
Higiene:
Fornecemos desinfetantes para as mãos em áreas visíveis pelo resort
Em caso de necessidade podemos ter que medir a sua temperatura ou questionar sobre as suas últimas viagens
Solicitamos que todos os participantes nas experiências adotem medidas de prevenção, tais como, desinfeção das mãos antes e se possível durante o concerto
ESTAMOS DE VOLTA AOS CONCERTOS MUSICAIS PRESENCIAIS!
PARTICIPE TAMBÉM NOS NOSSOS OUTROS FINS DE SEMANA MUSICAIS TEMÁTICOS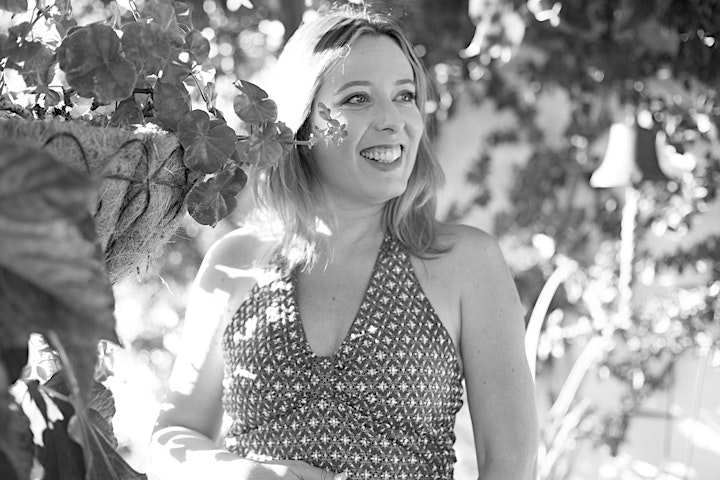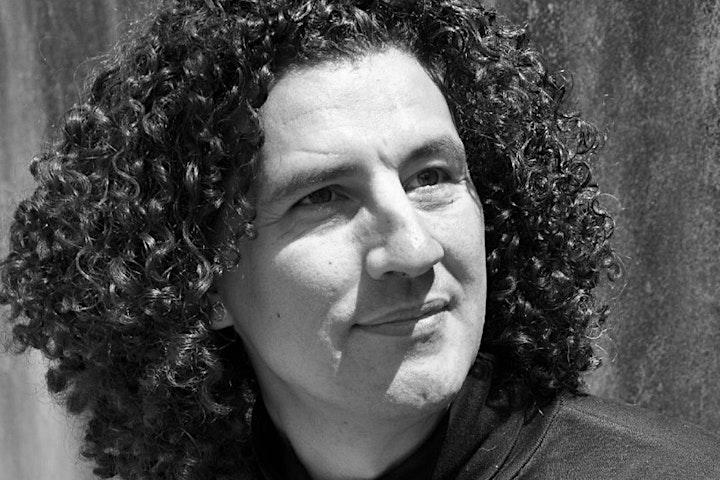 A nurturing gathering in beautiful nature
You will find this World of Wellbeing in the Vale Real area of the resort. This blissful location surrounded by pine trees and overlooking one of Vale do Lobo's iconic golf lakes is the future home of a new 5* hotel. A place to take it all in, soak up the sunset, the music and the surrounding views for ultimate relaxation.
Get directions HERE.