Description
The Great Gatsby and the Roaring Twenties!
You may be familiar with the term – the Roaring Twenties – but are you aware of the parallels to our own time? Just as now, the 20's had a sustained period of economic prosperity with a distinctive cultural edge. Cities such as Berlin, New York, Paris, Sydney and London were beacons for novel music, art, and new forms of transport. As now, this dynamic decade experienced massive social, political and technological change.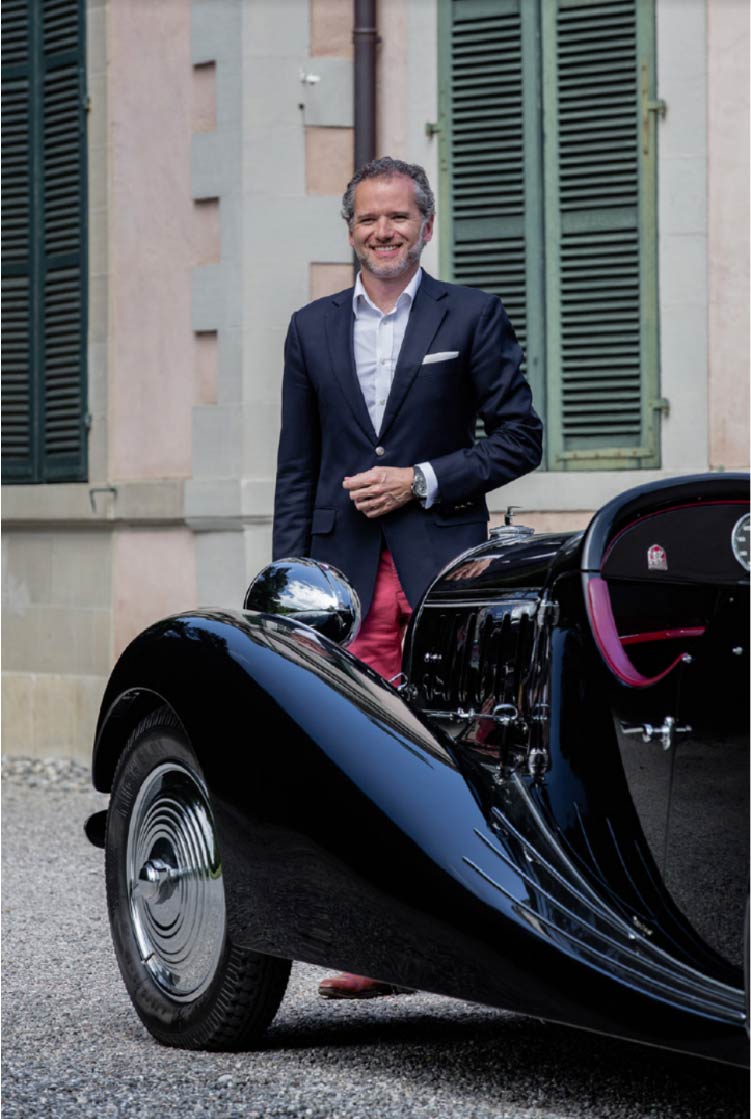 This summer, Classic.Events (AKA Rally Royale) is partnering with Business Investors Group (BIG) to celebrate our current times with an evening dedicated to the best of the Great Gatsby with a distinctively automotive theme. This is a social event with swinging music, great food, shared car stories and the chance to make new acquaintances.
Location:
The Radisson Blu Portman Hotel
22 Portman Square, London
Our Guest Speaker:
Mr Mathias Doutreleau Founder and Chairman of Concours d'Elegance Suisse.
With an illustrious career in and around prestige cars, our guest speaker Mathias Doutreleau will share his passion for the preservation of automotive heritage, promoting authenticity and originality in the automobile industry.
See my interview with Mathias at his inaugural classic car event in June 2016 here: goo.gl/MY7vDE. Biography for Mathias
Ruba Jurdi
Classic.Events (AKA Rally Royale)
---
WHO SHOULD ATTEND
Men and women who are passionate about generating and sustaining wealth, and believe in the value of great friendship, enlightening discussion and of having a good time with like-minded people. We look forward to your company and hope you will take this opportunity to slip into your best for a night to remember.

ABOUT BUSINESS INVESTOR GROUP

BIG is a collaboration between Classic.Events and Barnafolondon. It is not your usual business investor networking group. BIG values genuine social engagements where like-minded people get to know each other in style. We don't take ourselves too seriously, except where it's important – superlative service, superb venues, interesting people and common purpose. At a BIG event, you'll meet men and women from all walks of life who are passionate about living their lives to the fullest.

The BIG Great Gatsby Networking event is a collaboration between Ruba Jurdi and Valerie Barnafo, two of London's leading entrepreneurial women dedicated to creating opportunities for car enthusiasts to get together in style.


---
ACCOMMODATION
We have reserved 15 standard bedrooms at £285 inclusive of breakfast and VAT for single occupancy, £300 inclusive of breakfast and VAT for double occupancy or £265 room only.
To use this offer, please quote 290617BARN when booking.

The non-pickup rooms will automatically release on the 26th May 2017.
Please see the link for pictures and more information about the hotel: https://www.radissonblu.com/en/hotel-london/rooms
The check in time is 3pm, check out time is by 12noon
---

FURTHER INFORMATION
ruba@classic.events or valerie@barnafolondon.com