Are you Naughty or Nice? Come along to design and create ceramic hanging decorations. Make your festive tree the talk of the town!
About this event
Harper Bizarre Art will be leading a clay workshop for adults at the Made In Greenwich shop.
The session will last for two hours and participants can create a their own designs onto three hanging decorations. They make great Xmas tree decorations, unique gifts or an addition to your own home for all year round!
Attendees will be given some pre-prepared air-dry clay and invited to cut three individual pieces that they can then decorate using a variety of tools or stamps.
Harper Bizarre Art is known for its naughty artwork, including Xmas decorations that often use profanities onto simple shapes. You are welcome to be as naughty, or as nice, as you wish on your designs. No previous experience is necessary.
The session will be run by an established artist who has exhibited internationally and works in many mediums including mosaic, ceramics, and a variety of painting techniques.
The cost for this guided workshop which includes creating three pieces and materials is just £21. Payment has to be made at time of booking.
Book now to secure your place. Spaces are limited to just 6 participants.
You will be able to take away your work at the end of the session.
This session is not suitable for children or the easily offended. Participants must be over 16 years of age.
If you have any questions about this workshop, or other aspects of her work, including commissions, please email Sarah at harperbizarreart@gmail.com
Refund Policy:
A full refund can only be given if the booking is cancelled no less than seven days prior to the event.
A partial refund of 50% can only be given if the booking is cancelled no less than five days prior to the event.
No refunds can be given for cancellations made less than five days prior to the event. Exceptions cannot be made.
Your booking is made with the artist and not the Made In Greenwich shop or its parent organisation, GCDA.
Please note: Harper Bizarre Art will also be running a 'Naughty Or Nice Decorations' workshop session on Saturday 6th November but instead it will be using stoneware clay which will include kiln firings and glazing. See other events for further information.
ARTIST BIOGRAPHY
Sarah J Harper creates work under the name Harper Bizarre Art. She studied mosaic, ceramics and other arts at college. Her work has been exhibited in London galleries including the Saatchi Gallery, Tate Modern, and Tate Britain, as well as other local, national and international events. Her work has featured in books and other publications. Sarah lives in the Royal Borough of Greenwich, is a mum of one, and a creative addict.
You can view her work at www.harperbizarreart.com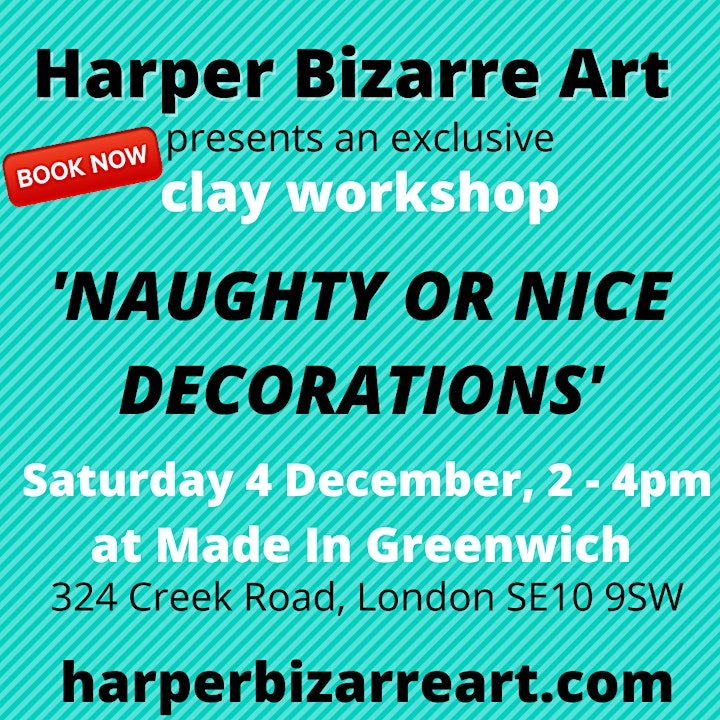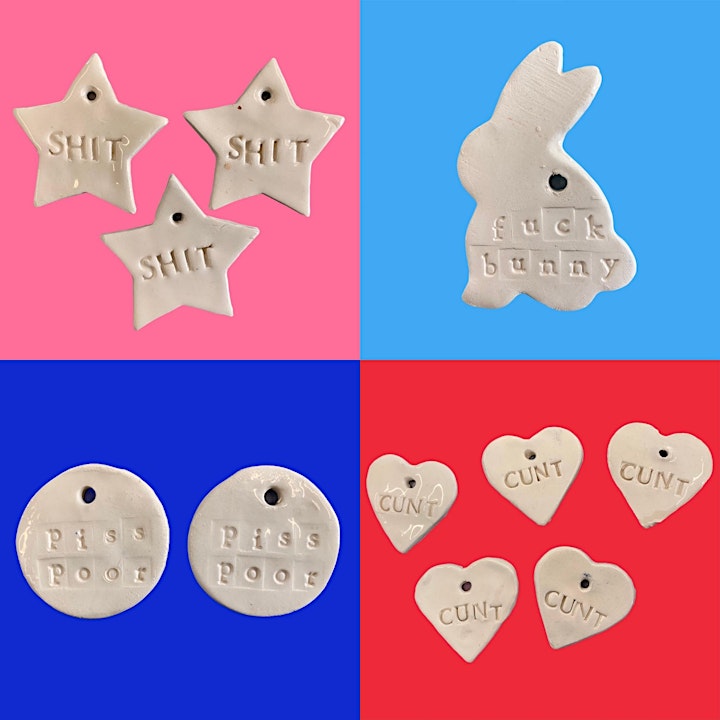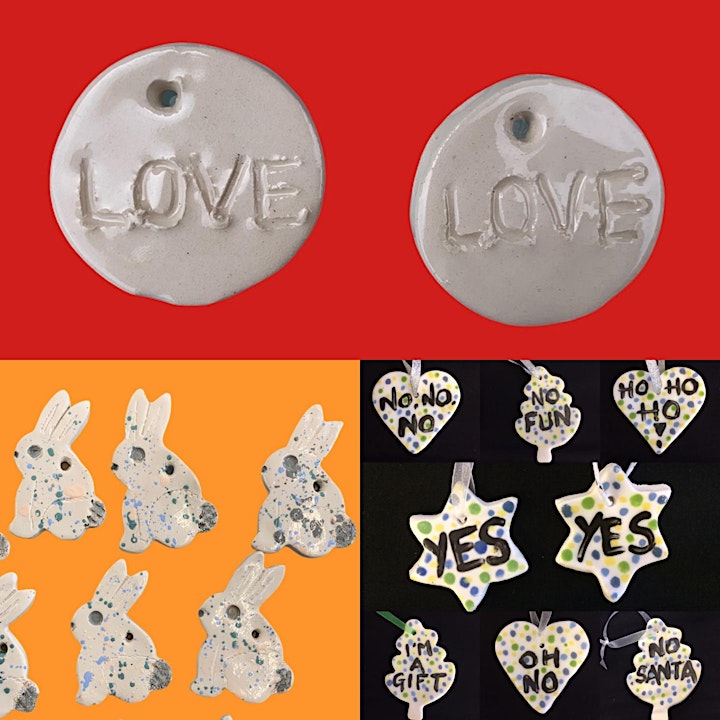 Organiser of Clay Naughty Or Nice Decorations adult workshop with Harper Bizarre Art