'Claypits: Meet the Management Group' A walk and talk with the members of the Hamiltonhill Claypits Local Nature Reserve Management group
About this event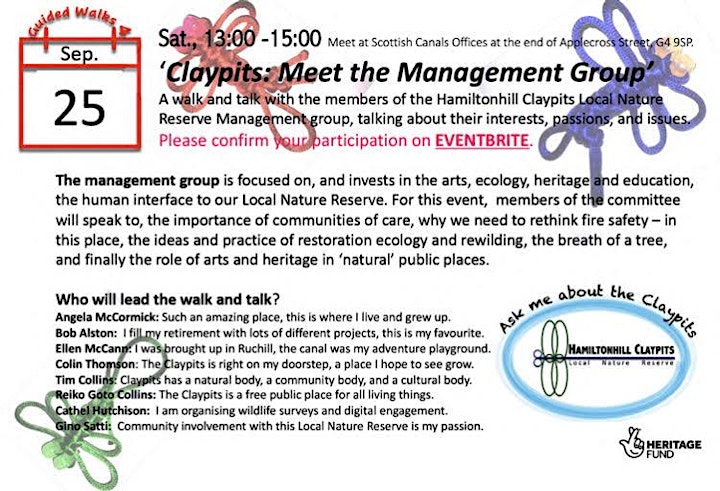 Saturday 25th September 2021, 13:00 to 3:00Meet at Scottish Canals Offices at the end of Applecross Street, G4 9SP.
The management group is focused on, and invests in the arts, ecology, heritage and education, the human interface to our Local Nature Reserve. For this event, members of the committee will speak to, the importance of communities of care, why we need to rethink fire safety – in this place, the ideas and practice of restoration ecology and rewilding, the breath of a tree, and finally the role of arts and heritage in 'natural' public places.
Who will lead the walk and talk?
Angela McCormick: Such an amazing place, this is where I live and grew up.
Bob Alston: I fill my retirement with lots of different projects, this is my favourite.
Ellen McCann: I was brought up in Ruchill, the canal was my adventure playground.
Colin Thomson: The Claypits is right on my doorstep, a place I hope to see grow.
Tim Collins: Claypits has a natural body, a community body, and a cultural body.
Reiko Goto Collins: The Claypits is a free public place for all living things.
Cathel Hutchison: I am organising wildlife surveys and digital engagement.
Gino Satti: Community involvement with this Local Nature Reserve is my passion.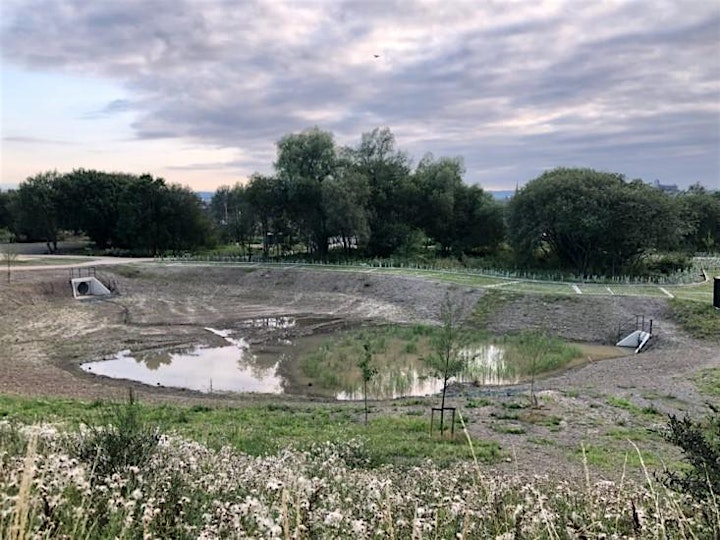 Organiser of 'Claypits: Meet the Management Group'