Description
Did you know that Glasgow translates as 'Dear Green Place' in Gaelic? Sadly - the banks of the river clyde are becoming choked with plastic waste.
Glasgow Over Plastic are holding our second 'Clean the Clyde' event on December 1st at the Fourth and Clyde Canal in Maryhill, in a bid to return Glasgow to its rightful status as a Dear Green Place.
We warmly invite you along to the Clean the Canal event where you will meet lots of friendly people and help make Glasgow an even better place to live! Last time, more than 70 people signed up to take part! We're hoping for a similar turn out this time despite the colder whether. To help with the cold, we're working on some warm treats and goodies from Glasgow's best wee businesses so watch this space!
Lets make a difference!
FAQs
How many people are attending?
Last time 70 people signed up to help out so it is going to be a real community effort!
When does it start?
Saturday 1st December 11-2pm
Where does it start?
Our meeting point is inside the beautiful Ruchill Kelvinside Parish Church, 15-17 Shakespeare St, Glasgow G20 8TH

Use the metal gated entrance pictured and head left.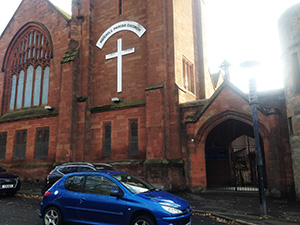 Is it accessable for wheelchair users?
There is a wheelchair accesable entrance to the church which we can assist with if you let us know (see picture). The canal towpath is wheelchair accesable between the church and the Dot2Dot garden, though gravelly.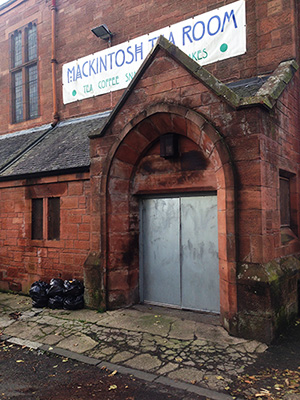 Is there parking?
Yes. Please use the car park behind the church at the end of the road. (There are also some excellent bus links. Hint hint.)
What areas will we be cleaning?
We'll be heading West along the Canal before heading back East to Dot2Dot community garden. We will also plan some back up areas should we need more to clean.
What do I need to bring?
We would recommend you bring the following:
Adequate water for yourself for the 3 hour period.

Warm clothes, sun cream and sun hats if it is sunny!

Clothing that you don't mind cleaning up litter in!
We will provide you with:
A litter picker

A high vis vest

Gloves (for litter picking. They should fit over your wooly ones.)

Bags to collect the waste

We also aim to have some plastic free food for you all to keep our energy up!
What happens when it ends?
Last time we have booked a cosy table in the local pub and it was so lovely to meet everyone and catch up. So if you want to meet the team and find out more, we'll be sorting out something similar. Again watch this space.
How else can I get involved with Glasgow Over Plastic?
If you represent a business - join several other companies in Glasgow and sign up to our plastic business promise, which is a joint initiative with the Glasgow Chamber of Commerce.

Apply to join our team at www.glasgowoverplastic.org

Apply to help out as a volunteer at our events (our events include school workshops, public outreach, creating art displays and many more!) 4. Do you work in a school or community organisation? We're offering free plastics workshops for all age ranges and abilities.

Do you work in a school or community organisation? We're offering free plastics workshops for all age ranges and abilities.
Organiser of Clean the Canal
We are a youth led movement creating engaging educational resources and campaigns in partnership with local individuals, communities, businesses and politicians to help Glasgow become the first plastic free city.
To find out more about Glasgow Over Plastic - go to www.glasgowoverplastic.org