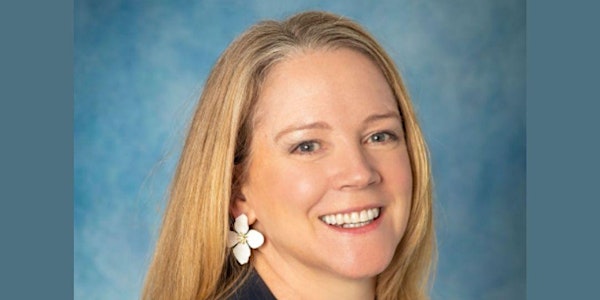 CleanTech Innovation in Pacific Northwest: Collaboration, Clusters & Equity
Location
Mansfield College
Mansfield Road
Oxford
OX1 3TF
United Kingdom
About this event
We hope you will join us for the talk 'CleanTech Innovation in the Pacific Northwest –Collaboration, Clusters, and Equity' with Mel Clark.
The CleanTech Alliance brings members together to innovate and accelerate clean technology. Mel will discuss the newest collaborative efforts at the Alliance, Washington states' new Innovative Cluster Acceleration program, and the critical role equity plays in successful clean technology innovation.
Mel Clark is the President and CEO of the CleanTech Alliance, a non-profit trade association headquartered in Seattle Washington with more than 1000-member organizations spanning 17 US states and 4 Canadian Provinces. She joined the Alliance in 2020 and brings 25 years of non-profit management experience with expertise scaling strategic organizational growth. She is passionate about accelerating the adoption of clean technology and champions collaboration to help us equitably achieve our climate goals.
She was born in Massachusetts, raised in Kansas, spent summers on the beach in Connecticut, and attended colleges in New York and Washington. She has two adult children, one in college studying computer science, the other a theatre lighting technician at Disney World. She is a life-long learner, and loves to read, travel, cook, bake, and garden, and enjoys hiking, yoga, swimming, and tolerates running (long enough to finish a marathon in 2017).
Mansfield Public Talks are free and open to all. See this term's full programme here: https://www.mansfield.ox.ac.uk/mansfield-college-public-talks .
Mansfield College, University of Oxford
A welcoming academic community within the world's leading University, Mansfield is the college at Oxford best known for being open, progressive and inclusive.
Since its founding in the 1880s as a non-conformist theological college, Mansfield is proud of its achievements in welcoming previously excluded constituencies to Oxford University. It is now the Oxford College with the highest proportion of students from state schools (on average 95% of its UK undergraduate intake year on year); of students who are the first in their families to go to University; and who come from the least advantaged backgrounds.