London's leading vintage fair returns with an intimate shopping event for the festive season!
About this event
Clerkenwell Vintage Fashion Fair returns to the stunning Freemasons Hall in Covent Garden with our last fair of the year on Sunday 5th December. A more intimate shopping event with 25 of our dealers offering vintage fashion and accessories dating from as early as the 1900s through to 1990s alongside pre-loved designer labels that frequent our rails such as Chanel, YSL, Biba, Ossie Clark, Dior and more. We'll have your winter wardrobe sorted and all those party dresses for the festive season. They'll be lot's of unique, one-off presents to put under the tree too from antique cufflinks to Hermes silk scarves, fine and costume jewellery.
A favourite amongst fashion designers, stylists, film & television costume departments, collectors and vintage lovers alike. Regarded as one of the best places to shop for vintage in the UK.
The cafe and bar at Freemasons Hall will be serving food and refreshments throughout the day and The Seam UK will be on hand for on-the-spot alterations to ensure your new vintage treasures fit like a glove.
There is ample FREE parking in the surrounding area and and an NCP car park on Parker Mews. If you are travelling by tube the nearest stations are Holborn and Covent Garden.
There will not be a time limit once inside the fair (If you need to leave the building please ask for a stamp)
12 NOON - 1PM £5 (The 1st 25 customers to pre-book your ticket receive a glass of fizz!)
1PM - 2PM £5 (£3 NUS DISCOUNT)
2PM - 3PM £5 (£3 NUS DISCOUNT)
3PM - 4PM £5 (£3 NUS DISCOUNT)
4 - 6PM £5 (£3 NUS DISCOUNT)
We have the following health and safety measures in place at our event: Temperature checking, NHS QR Code, hand sanitizer and the regular cleaning of toilets and touch points by Freemasons Hall cleaning staff. (Whilst face masks are no longer mandatory they are still strongly advised for any indoor event unless exempt. Therefore we would appreciate all our customers wearing one to protect each other)
*Please note that all events will be subject to Government guidelines which can change. If our event is cancelled your tickets will be valid for one of any fairs in 2022*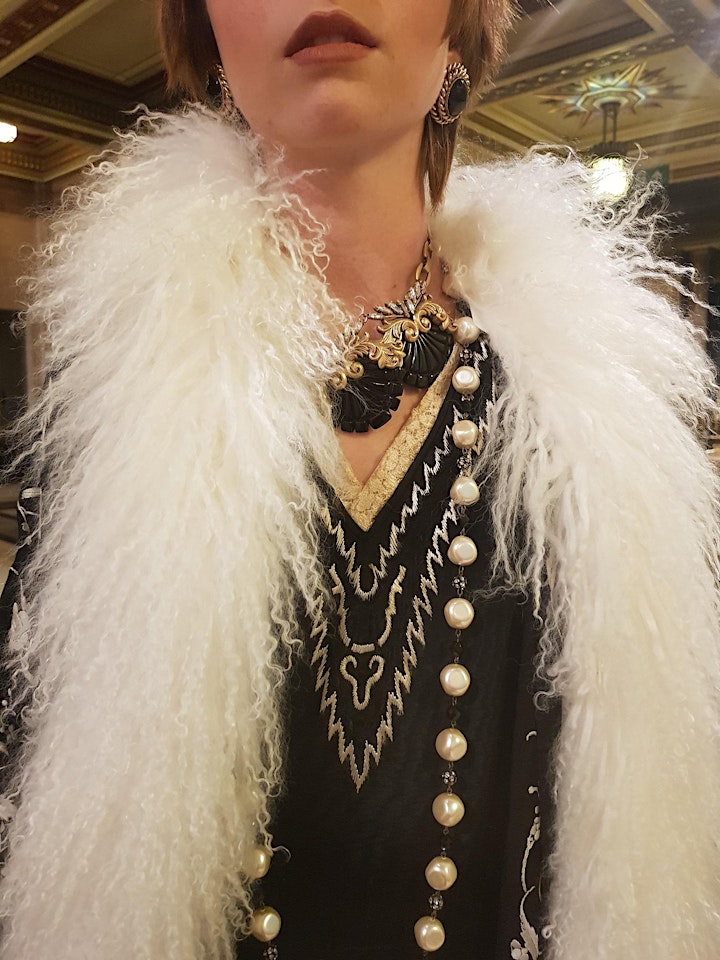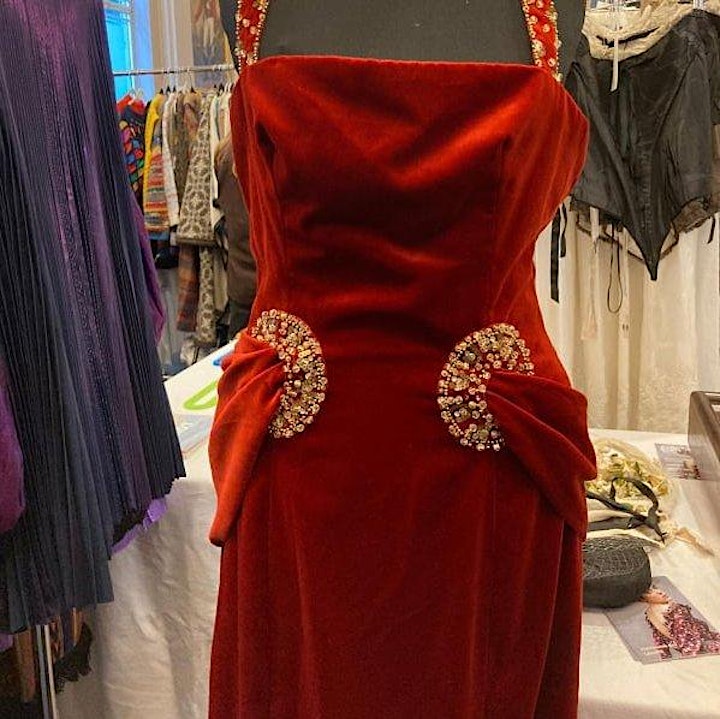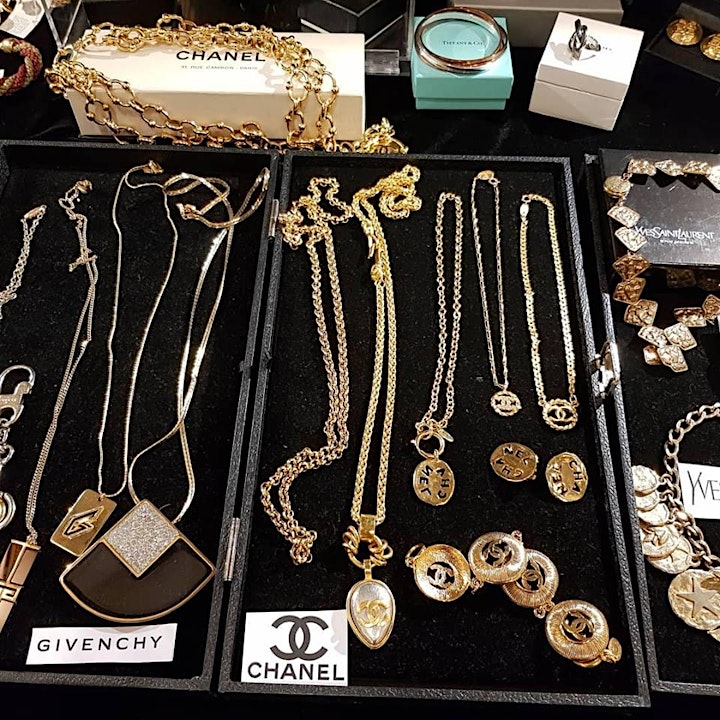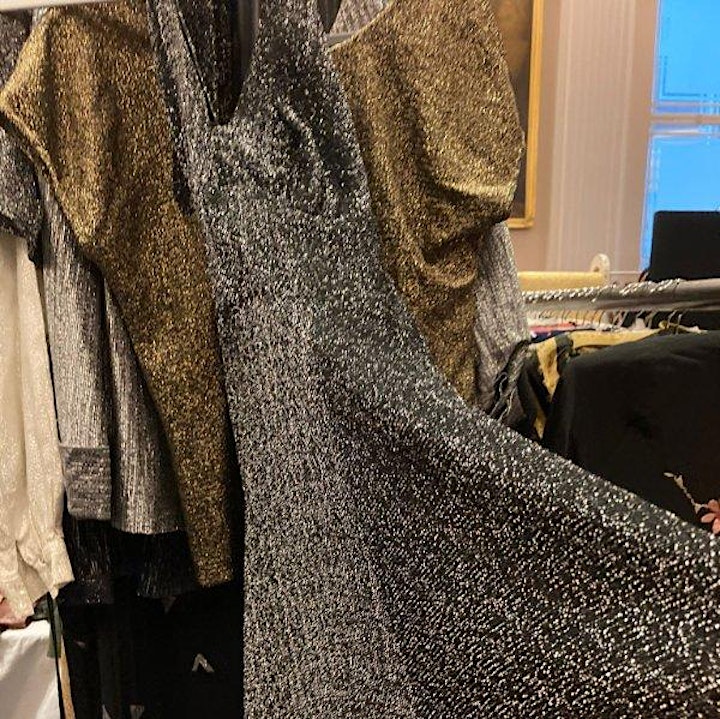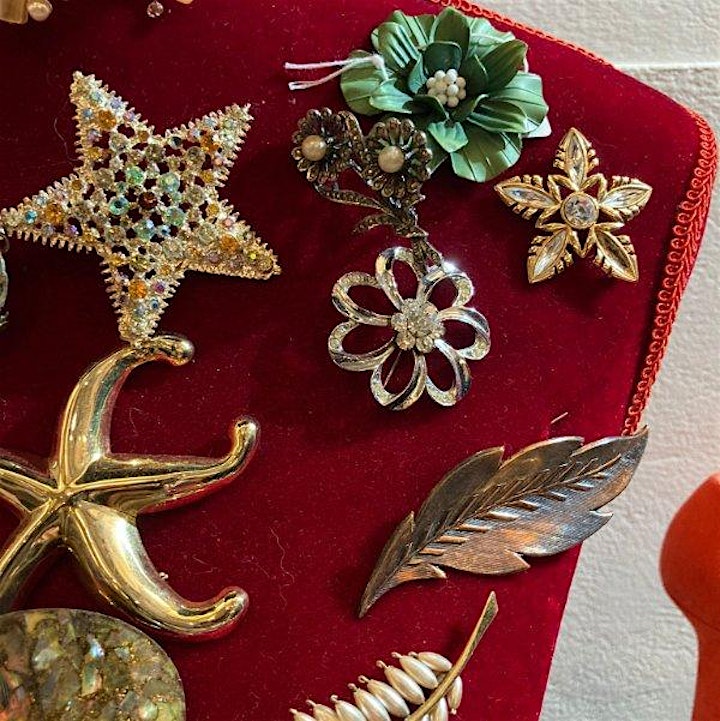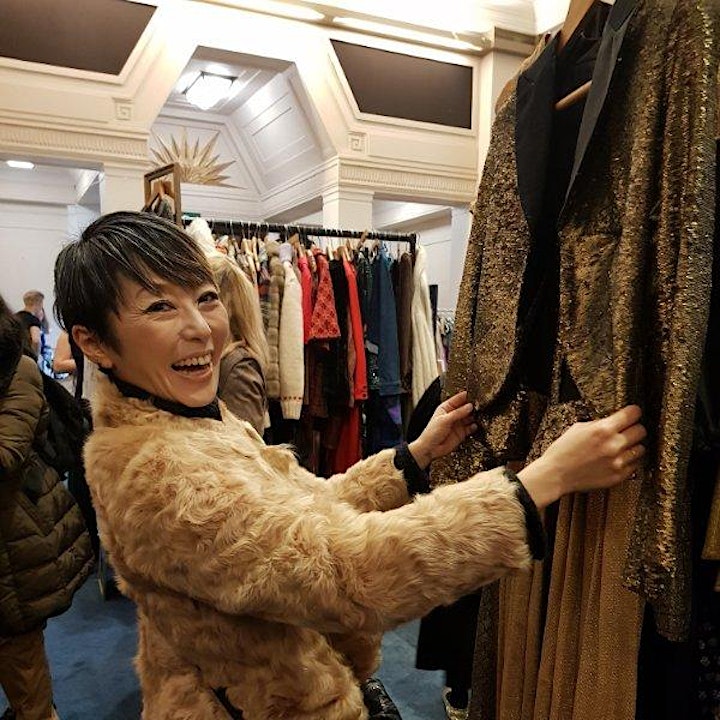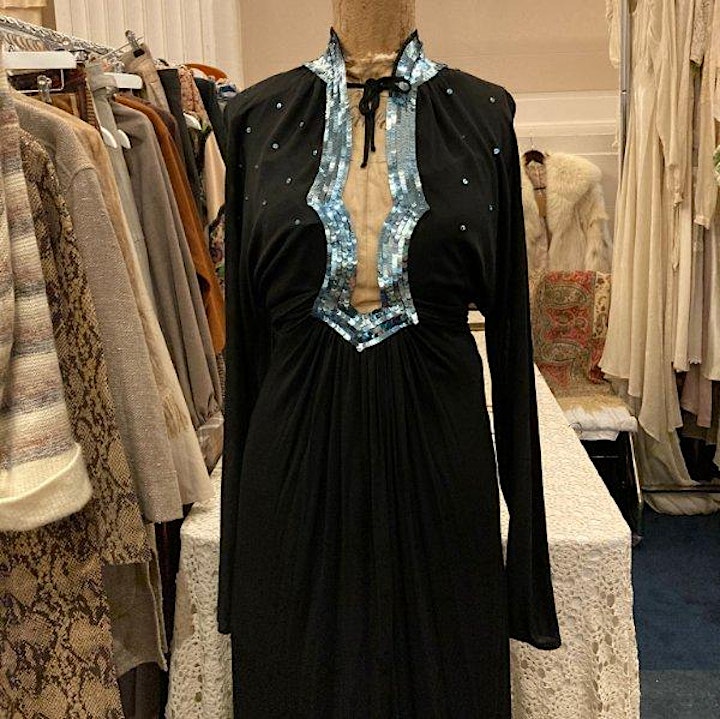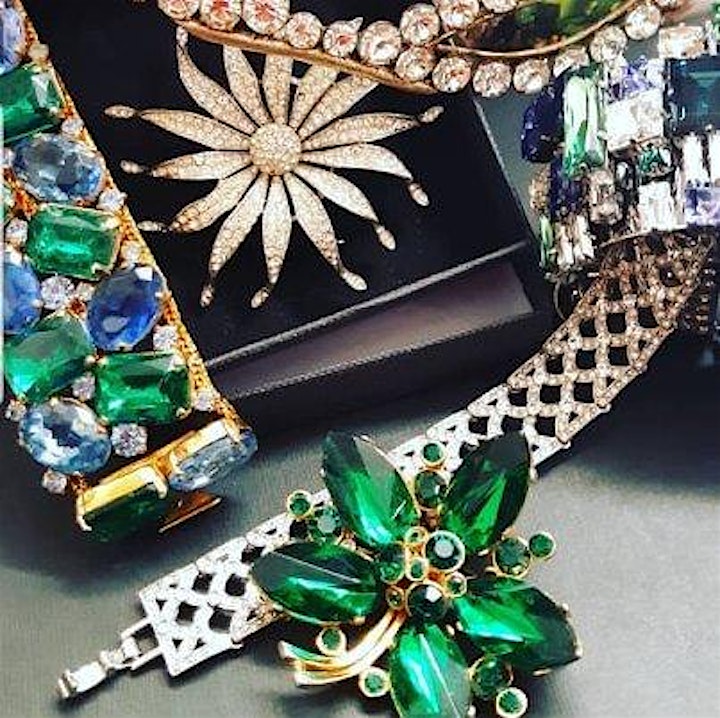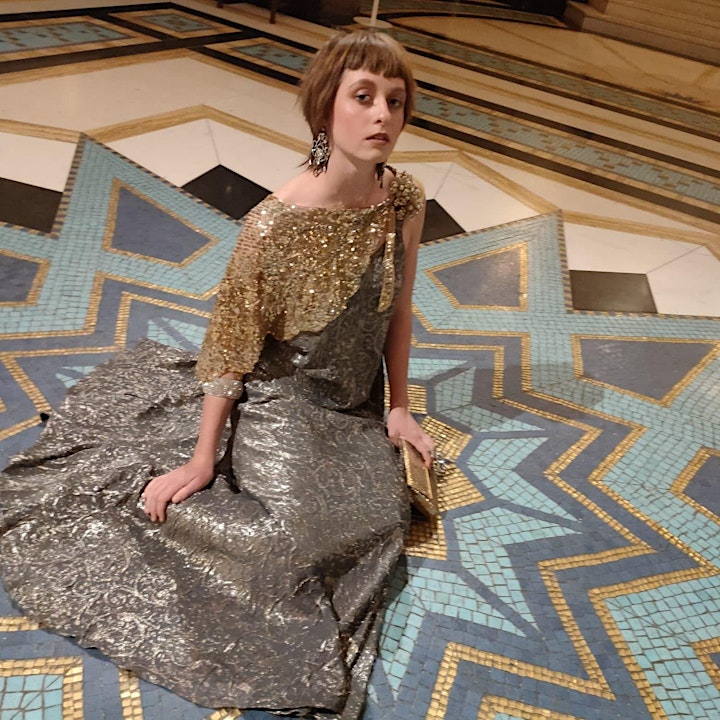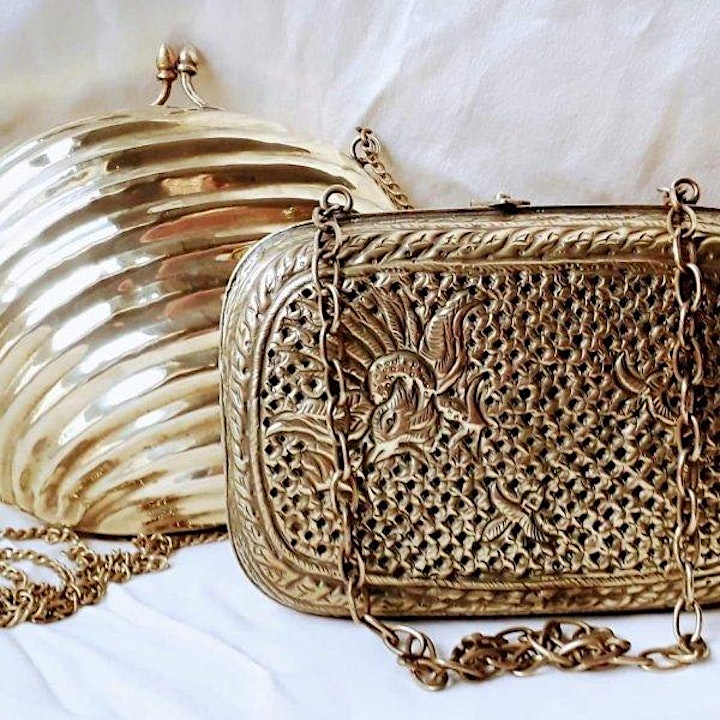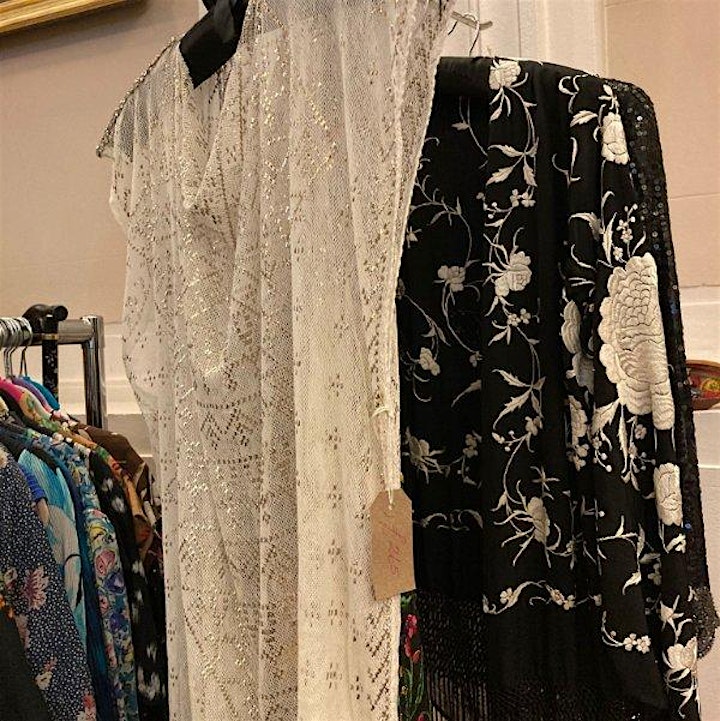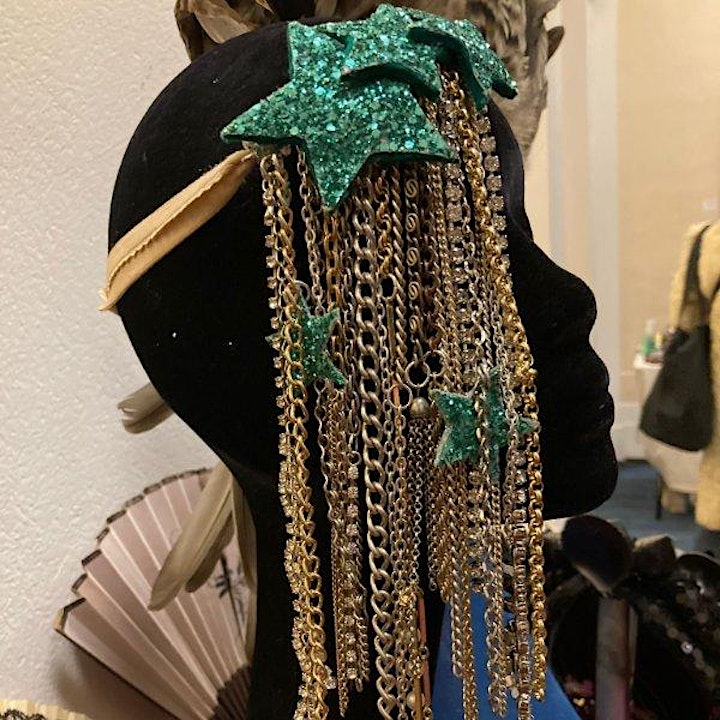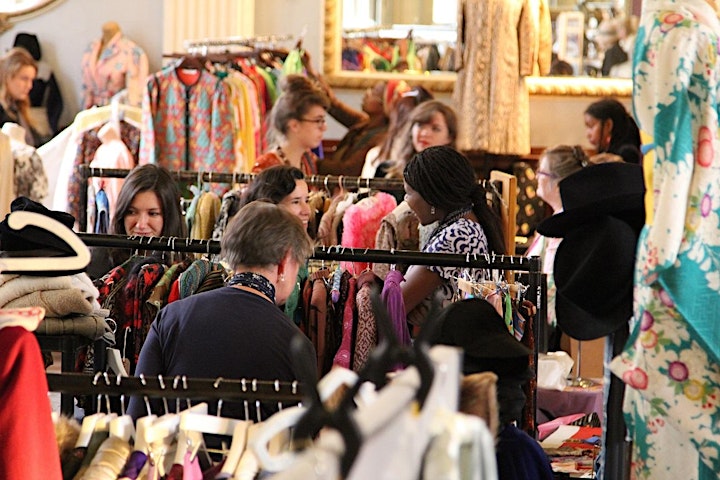 Organiser of Clerkenwell Vintage Fashion Fair - Christmas Special!
''The most exquisite vintage fair'' Vogue It
Clerkenwell Vintage Fashion Fair was born in May 2009 to help recession hit traders by launching a series of 'quality' vintage fashion, accessory & textile events.
In just 3 years Clerkenwell had gone from strength to strength and gained a highly prestigious reputation with the international fashion scene to include: designers, stylists, fashion editors, celebrities & models alike.
The vision behind Clerkenwell was a vintage 'experience' offering not only 50 of the finest traders from all over the globe but on-the-spot alterations, a vintage salon, personal shoppers & style experts, resident artists, a florist & live music.
The traders are cherry picked offering an authentic & eclectic mix of apparel to enable you an enjoyable & rewarding shopping experience. Whether your looking for inspiration for a collection or that perfect little number for yourself there is always something for everyone. Menswear & womenswear, 1800s-1980s as well as designer pieces to have included Dior, Yves Saint Laurent, Chanel, Ossie Clark, Biba and more…
The beauty of vintage is that you can create your own look by mixing & matching eras without being led by the high street brands. In tough economic times brash logos disappear & ones individuality shines through. Style is unique and vintage enables you to achieve that with finds that no one  else will be wearing.
Clerkenwell Vintage Fashion Fair is fast becoming the definitive Mecca for one-of-a-kind fashion.