CLIA Europe Annual Dinner 2016
Mon 21 November 2016, 20:15 – 23:15 CET
Description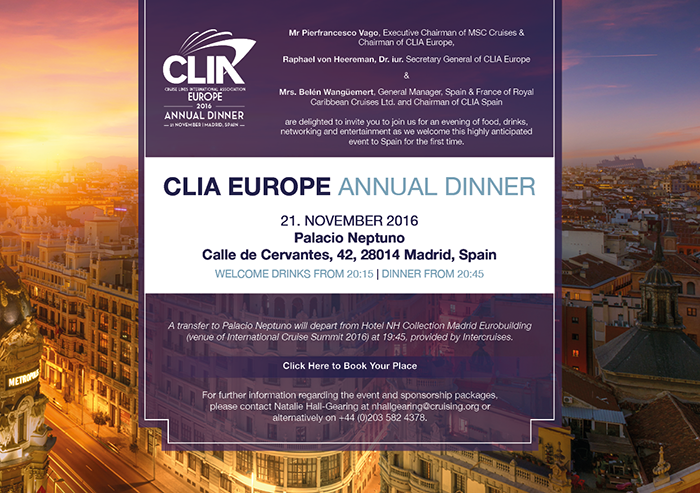 Click invitation above to enlarge. RSVP for your places by clicking the green 'register' button above or directly to Natalie Hall-Gearing at nhallgearing@cruising.org. 
---


HOW TO GET THERE
This years edition of the CLIA Europe Annual Dinner will be held at the stunning Palacio Neptuno on Calle de Cervantes. The venue is 25 minutes drive from Madrid Airport, or alternatively 15 minutes walk from Madrid Atocha Railway. 
Transportation will be provided by our Logistics Partner, Intercruises, from the Hotel NH Collection Madrid Eurobuilding - venue of the International Cruise Summit 2016 
Please see the map below for further details.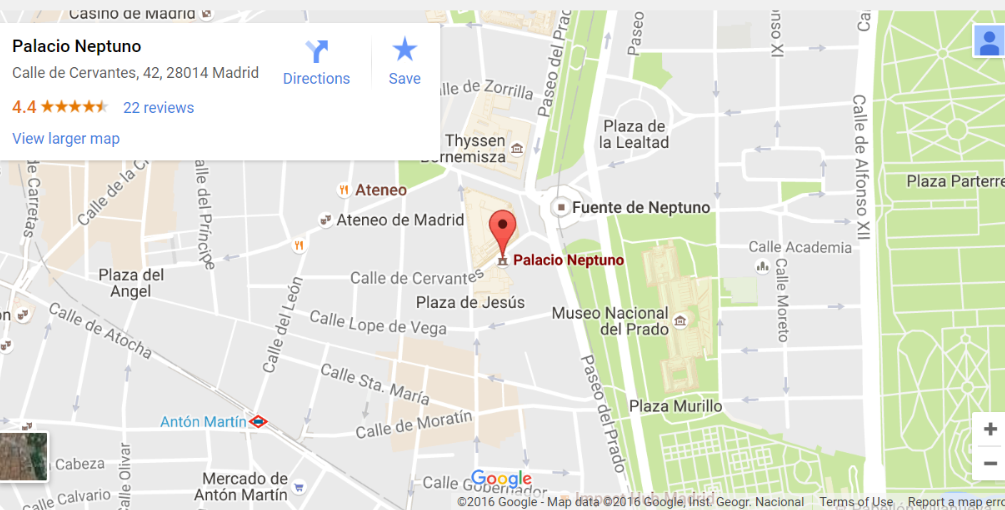 ---
SPONSORSHIP OPPORTUNITIES 
Click on the brochure below to find out more about opportunities for you at the dinner. For more information please contact Natalie Hall-Gearing at nhallgearing@cruising.org or alternatively on +44 (0)203 582 4378.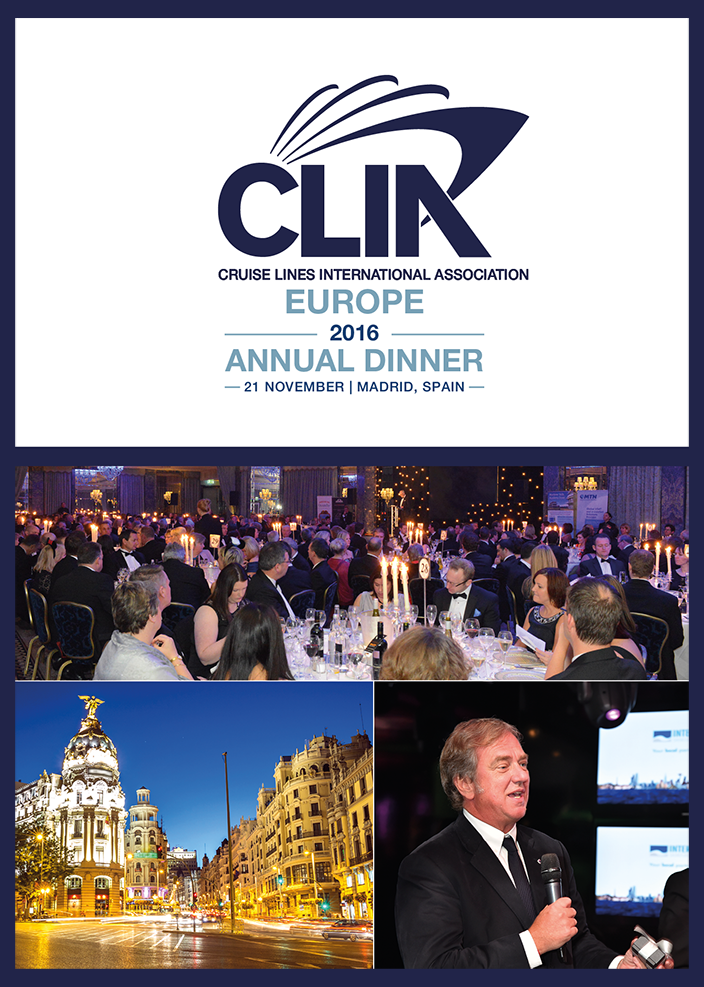 ---
International Cruise Summit 2016

---
SPANISH VAT RULES
***PLEASE NOTE***
As the event takes place in Madrid,  Spanish IVA (VAT) rules apply and therefore IVA @ 21% is charged on all ticket sales. 
Events which take place in Spain are liable for IVA since they are classified under VAT legislation as 'services supplied where performed' and therefore VAT of the country hosting the conference is chargeable to all firms outside of Spain. Overseas delegates must pay the VAT charged on their invoice initially but can potentially reclaim this back from the Spanish tax office.
This IVA applies to all non-residents of Spain. For information on reclaiming the IVA please click here.
---