Sales Have Ended
Registrations are closed
Thank you for registering your interest in STEM Learning's virtual business event - 'Climate Change: A STEM Priority for all and an Opportunity to Collaborate' on Thursday 24th June 2021. Unfortunately, this event is now closed to new registrations. However, we are planning on holding further events over the coming months. If you would like to be notified of future dates please email employers@stem.org.uk and use the subject heading STEM Learning Business Events. Thanks again for your interest Kind regards STEM Learning
Sales Have Ended
Registrations are closed
Thank you for registering your interest in STEM Learning's virtual business event - 'Climate Change: A STEM Priority for all and an Opportunity to Collaborate' on Thursday 24th June 2021. Unfortunately, this event is now closed to new registrations. However, we are planning on holding further events over the coming months. If you would like to be notified of future dates please email employers@stem.org.uk and use the subject heading STEM Learning Business Events. Thanks again for your interest Kind regards STEM Learning
COP26 is on the horizon and climate change is high on the agenda. Join our discussion on how to address the challenges through education
About this event
The UK is hosting the 26th UN Climate Change Conference of the Parties (COP26) in Glasgow in November. A key message is how we must 'work together to protect our planet and people and ensure a greener, more resilient future for us all'.
The impact on our climate through the activities we undertake is a key priority for business with sustainability at the centre of their business strategies. It is also a priority for our young people too.
We wanted to take this opportunity to invite our business partners to a virtual business breakfast to discuss and explore
what the challenges are now and in the future
what is on young people's minds and why do they care
what businesses are doing as part of their sustainability plans to tackle climate change and how this is linked to their STEM engagement activities
how STEM Learning's Climate Change Educational Partnership is supporting the agenda
the experiences of all attending - successes and challenges
STEM Learning is the largest provider of STEM (Science, Technology, Engineering and Maths) education and careers support in the UK, bridging the gap between businesses and schools to deliver world-leading STEM education for children in, and now out, of school.
We bridge the gap between businesses and schools. By working with us to invest in teachers in local schools and colleges, employers can help deliver a world-leading STEM education, inspiring young people and building the pipeline of talent in their area, making it a win-win for everyone.
"We are currently experiencing a strange world which has made us all rethink the way we do things. The impact is not just affecting the present but also the future and now, more than at any other time, we need to work together'
STEM Learning's Climate Change Education Partnership (CCEP) brings together partners from across education, research and the wider STEM sector to support the delivery of climate change related lessons and activities in formal and informal education settings resulting in:
increased knowledge of the science and impact of climate change, and how science can inform the solutions to it amongst young people and wider society
larger numbers of young people from underrepresented backgrounds who go on to study and actively engage with STEM
Increased resilience in our young people's
the engagement of a wider audience of young people and their families who have lower science capital to take an active interest in research and innovation and its impacts on society.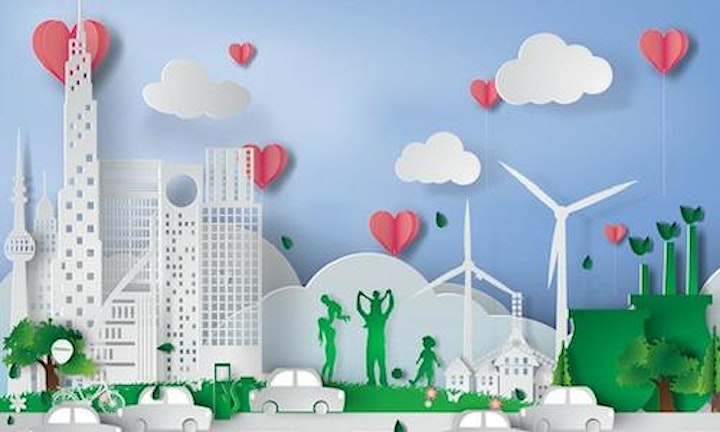 Organiser of Climate Change: A STEM Priority for all and an Opportunity to Collaborate