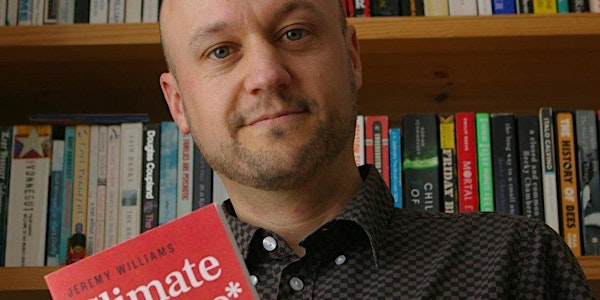 "Climate Change and the Struggle for Climate Justice", with Jeremy Williams
Making the Connection Between Climate Change and Race
About this event
Jeremy Williams will be talking about his book "Climate Change....is Racist" by looking at the connection between climate and race as well as what can be done to bring about climate justice. The effect of climate change on the Global South is rarely highlighted and it's something that will affect us all in the future. Those in the world who have contributed the least to this crisis will undoubtedly suffer the most.
Environmental activist, blogger and author Jeremy grew up in Madagascar and Kenya; he now sees the effect of climate change in a place he calls home. He speaks with great depth and understanding on how history has shaped our response to this issue and how we can respond to become more aware of the world we are all part of. Many people think of racism as the actions and words of racists. Climate change is an example of structural racism – something that will affect people in different ways and can result in divides along racial lines.
Don't miss this thought-provoking author who speaks with compassion and humility in our changing world. Once you have registered here, the Zoom meeting link will be sent to you nearer the time of the event on December 9th. As usual, Bedfordshire Climate Change Forum events are free and open to all. Donations to BCCF are always welcome to help us to continue to hold a variety of events, many of which incur expenses.
Jeremy's book Climate Change is Racist is available from your local bookshop, or we recommend Bookshop.org or Hive.co.uk You can also read his blog here