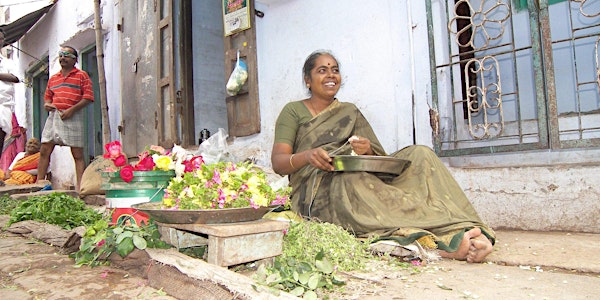 Climate change, health and informal workers in India and Zimbabwe
This webinar will highlight the health challenges facing urban informal workers from climate change and the responses that can address them.
About this event
Across many African and Asian cities, the informal economy provides most livelihoods as well as key goods and services that enable these urban areas to function and to thrive.
Despite their importance, very little attention has been paid to how climate change is affecting and will affect the livelihoods, health, and wellbeing of low-income urban informal workers. Still fewer efforts have explored climate-related risks in light of longstanding threats facing informal workers, such as occupational health hazards and low-quality living environments.
This webinar on Wednesday, 8 June will include presentations from research teams in India and Zimbabwe, as well as commentary and analysis from global experts.
We will hear from project partners, the Urban Health Resource Centre (UHRC) (India), the Training and Research Support Centre (TARSC) (Zimbabwe), the Zimbabwe Chamber of Informal Economy Associations (ZCIEA), Zimbabwe Congress of Trade Unions (ZCTU), Women in Informal Employment: Globalizing and Organising (WIEGO), and IIED.
There will also be opportunity for a question-and-answer session following the discussion.
About attending
When
Wednesday, 8 June 2022, 12.30-2pm (BST)
Where
Online via Zoom
About data protection
The information you provide will be held on IIED's database to process your booking. We do not share data with any third parties. Please let us know if you do not want to receive any further information from us.
Photography and videotaping
This event will be photographed, and/or videotaped on behalf of the organiser(s) for display, distribution, and broadcast, including on television and the world wide web. By attending or participating in this event, you are giving your consent to be photographed and/or videotaped and waive any claims regarding the use of your image or contribution.
Funding
This research was commissioned by the National Institute for Health Research (NIHR), Global Health Research Group using UK aid from the UK government. The views expressed in this publication are those of the speaker(s) and not necessarily those of the NIHR or the Department of Health and Social Care.
Photo: A woman sells flowers in Madurai, India (Credit: ILO via Flickr, CC BY-NC-ND 3.0 IGO)