Climate Change, Loss of Biodiversity: Our Responses through Urban Planting
Sales Have Ended
Ticket sales have ended
Sales for this event are now closed.
Sales Have Ended
Ticket sales have ended
Sales for this event are now closed.
Four world-class researchers explore different approaches to urban planting that result in green pleasant places with increased biodiversity
About this event
THIS EVENT WAS RECORDED AND YOU CAN PURCHASE ACCESS TO THE RECORDING FROM THE FRIENDS OF THE BOTANICAL GARDENS, SHEFFIELD. Visit our online shop: https://www.fobssheffield.co.uk/shop The recording will be available to view until Friday 13th August 2021 at 23.59 BST.
Climate change is now demonstrably underway; biodiversity is measurably diminishing; a multiplicity of efforts will be required to stabilise and, ultimately, reverse these changes.
An afternoon of expert talks will examine horticultural responses that aim to introduce a great diversity of ornamental plantings for cities of the future.
Tickets provide access to the livestream of all four talks and to a recording of the sessions, available for a week afterwards.
The programme is as follows:
13:30-14:30 Professor James Hitchmough "Responding to Climate Change in the next 30 years"
Without us really noticing, climate change has gradually been changing the plants we now can grow over the past 40 years, and it will continue to have ever greater effects in the future. This talk will look at how we might respond to these changes in gardens and green spaces over the next 30 years.
James is Professor of Horticultural Ecology at the Department of Landscape Architecture at the University of Sheffield, the largest and most prestigious Department in the UK. He was Head of the Department from 2014-18.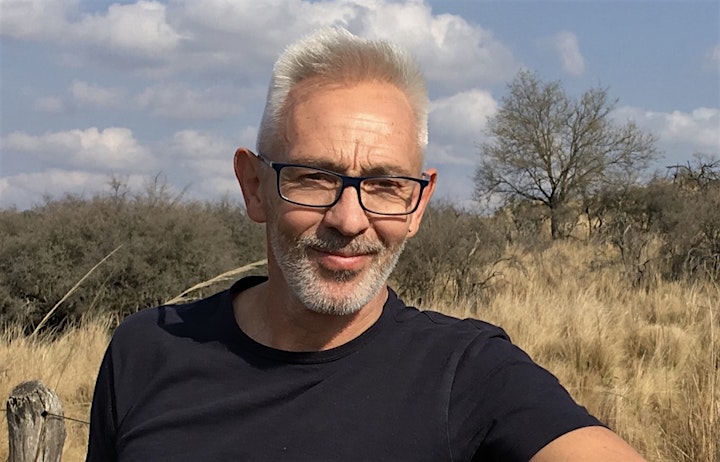 14:30-15:30 Fergus Garrett "Biodiversity at Great Dixter"
The 2020 biodiversity audit at Great Dixter has revealed how extraordinarily rich the gardens and estate are in wildlife. That gardens are good for biodiversity, a notion frequently dismissed by ecologists, is a critical debate in our attempts to improve biodiversity, regardless of the setting.
Fergus became Head Gardener at Great Dixter in 1992, working closely with Christopher Lloyd until Christopher's death in 2006. As Chief Executive of the Great Dixter Charitable Trust Fergus continues to work full-time in the garden alongside a dynamic team of gardeners and students. In 2019, he was awarded the RHS Victoria Medal of Honour.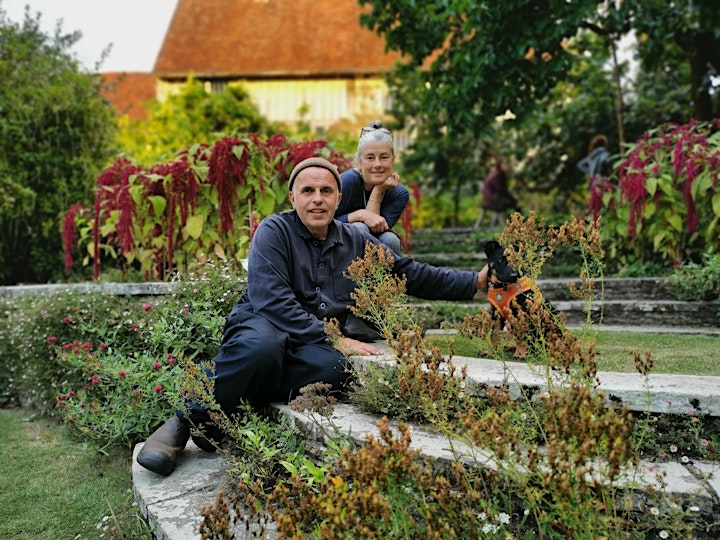 15:30-15:45 A break
15:45-16:45 Professor Cassian Schmidt "Plantings inspired by Nature - Attractive, Stress-tolerant, Sustainable. How to transfer natural plant communities to gardens and public green spaces"
Based on his research at Hermannshof Garden, focussing on natural plant communities (mainly North American prairie and Eastern European steppe) as models for new sustainable plant combinations for the urban environment, Hermannshof Director Cassian Schmidt will provide insights and inspiration for home gardeners and professionals alike.
Cassian is a Professor for planting design at the Department of Landscape Architecture at Geisenheim University, Germany. In 1998 he became the director of Hermannshof Garden, a privately owned and internationally well known display and trial garden for habitat-based naturalistic perennial plantings at Weinheim in South-Western Germany.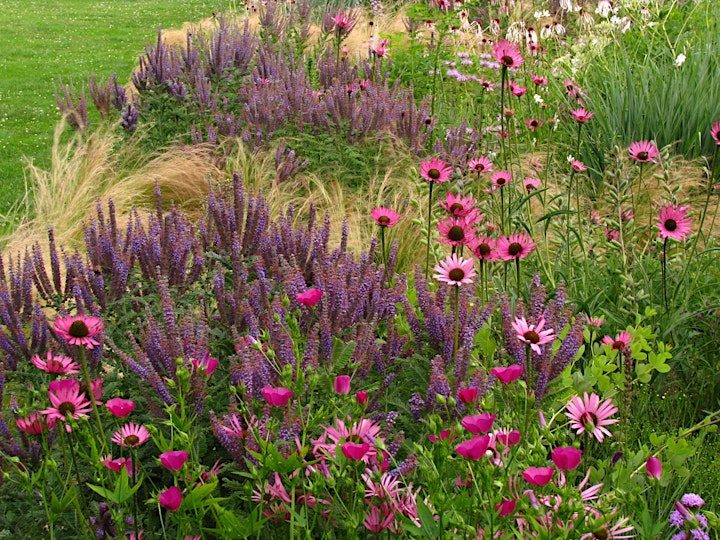 16:45-17:45 Dr Henrik Sjöman "Trees of tomorrow – which are they and how should we find them?"
The magnitude of the contribution of trees to the urban environment is closely related to their physiological condition and capacity to persist, requiring that species are carefully matched to their planting site and that their vulnerability to pests and diseases is assessed.
In his talk, Henrik will present evaluation of a large number of tree species – those commonly used and those less employed.
Henrik is Senior researcher at the Swedish University of Agricultural Sciences and the Scientific Curator at Gothenburg Botanical Garden.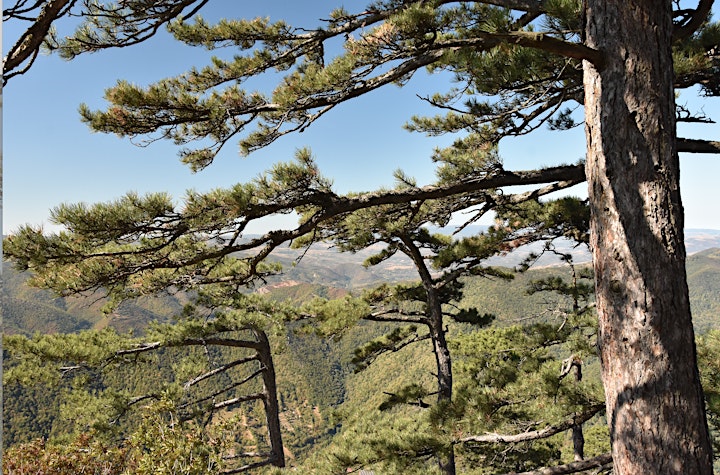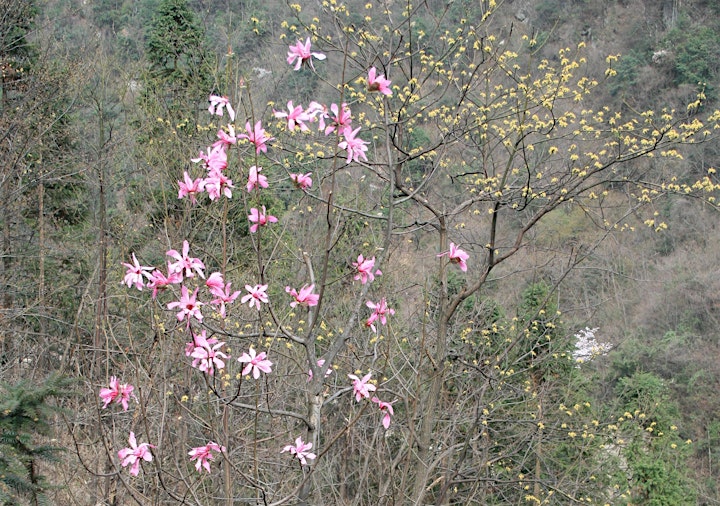 The symposium will be chaired by scientist and author Dr Ken Thompson. After an academic career lecturing at Durham, Plymouth and Sheffield Universities, Ken has written several books on gardening and popular science, including Where do Camels Belong? The Story and Science of Invasive Species (Profile Books, 2014) and two volumes of The Sceptical Gardener (Icon Books, 2015 & 2018), a collection of his gardening columns from the Daily Telegraph. His book on Charles Darwin's botany was published by Profile Books in 2018.
He has also published 170 papers in peer-reviewed journals, and was for many years a senior editor of the British Ecological Society journal Functional Ecology. In 2016 Ken was awarded the Royal Horticultural Society's Veitch Memorial Medal for his contribution to the advancement and improvement of the science and practice of horticulture.
Proceeds raised from this event will support the current restoration work on the Prairie created by James Hitchmough at the Botanical Gardens, Sheffield.
Date and time
Location
Refund policy
Organiser of Climate Change, Loss of Biodiversity: Our Responses through Urban Planting