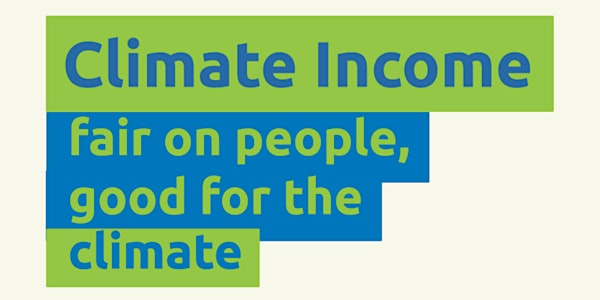 Climate Income: A kind and fast tool to help curb climate change
Join Reading Citizens' Climate Lobby to find out about Climate Income, a fair and progressive carbon pricing policy.
About this event
Join Reading Citizens' Climate Lobby and independent guest panellists (Matt Rodda, MP for Reading East; Councillor Ayo Sokale, Deputy Mayor of Reading; and Professor Sir Brian Hoskins, Grantham Institute for Climate Change and the Environment, Imperial College and University of Reading) for a seminar about what Climate Income is and how you can get involved.
Climate Income (Carbon fee and dividend) is a powerful policy that gives the benefits of using carbon pricing to rapidly reduce greenhouse gases, without the disadvantages of financially impacting low- and middle- income households.
It is a policy that is advocated by James Hansen (renowned Climate Scientist) and thousands of economists and is already being used successfully around the world.
We believe it's time for the UK to utilise this policy, so please join this seminar to find out more about Climate Income, its benefits, and how you can help get this policy instated. Afterwards, you can enjoy our independent panel discussion and Q&A with CCL members and the panel.
You can find out more about Climate Income [here](https://citizensclimatelobby.uk/climate-income/)
You can find out more about Citizens' Climate Lobby [here](https://citizensclimatelobby.uk)